The Vision
A people-powered movement rallied around one of our greatest threats, and the fight for nuclear disarmament.
The Challenge
Build a new brand, visual identity, and high-energy digital presence to engage a range of grassroots target audiences on an urgent, yet at times abstract, issue.
Ready to Talk?
Results so Far
A beautiful new brand and kinetic website that is visually striking and conversion-friendly, driving users to sign up and join this international campaign.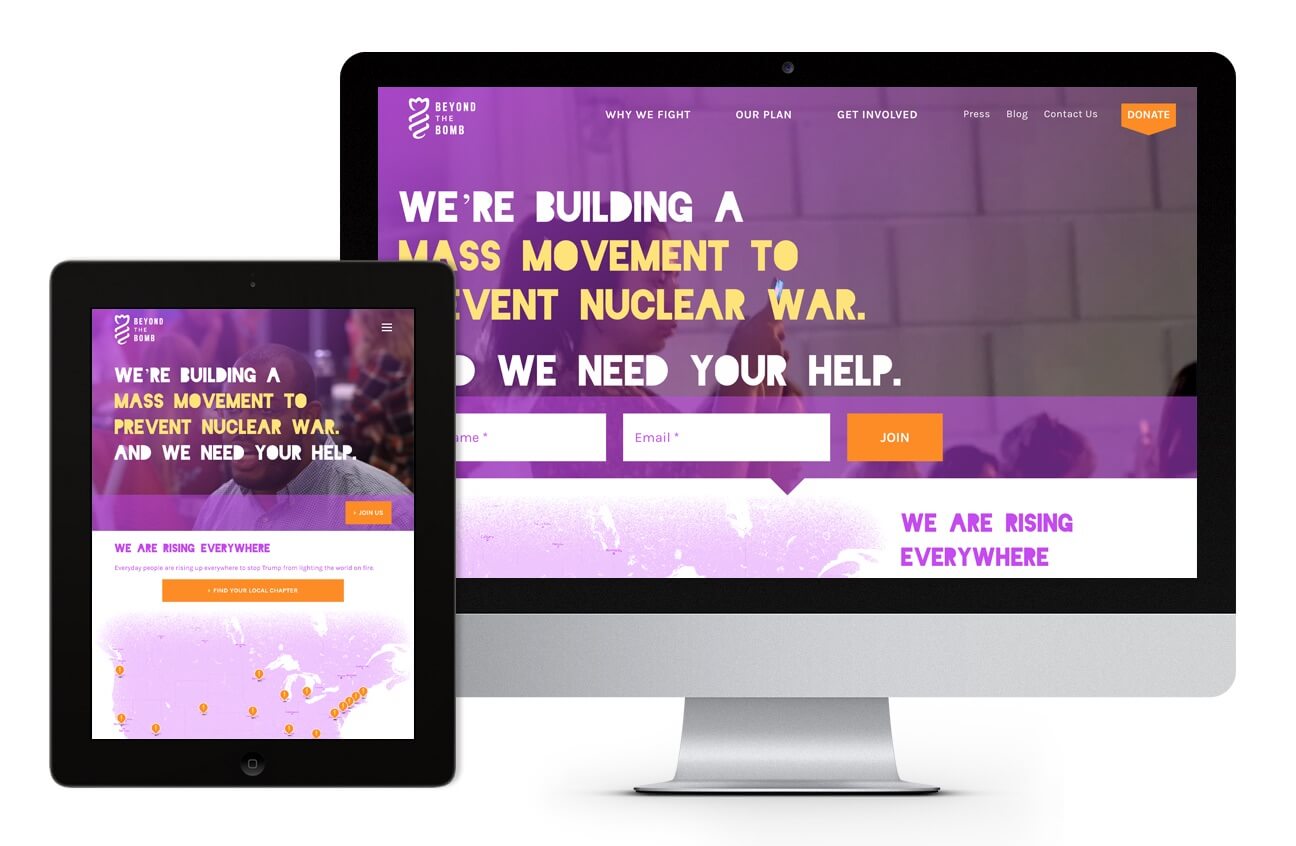 The Work
Powerful and creative full team collaboration through discovery workshops, brand strategy, identity development, and web design.
See it live