Alzheimer's Prevention Initiative – Data Analytics
The Vision
Eighty percent of research studies fail to meet their enrollment goals. Provoc's innovative, digital-first approach seeks to increase participation in research studies by using data analytics to drive decisions, working faster and smarter toward an end to Alzheimer's.
Data Analytics and Rethinking Research Study Recruitment
We approached this challenge by implementing data analytics tools. We needed sophisticated data integration and data architecture in order to build scalable analytics dashboards and powerful data visualizations in Tableau. Our efforts helped researchers and recruitment staff connect the dots toward a fuller picture of study recruitment trends. Our analysis had to yield insight that would allow researchers to:
Identify a problem

Make an informed decision

Drive greater recruitment results
Ready to Talk?
Results so Far
The research team has been able to make acquisition decisions rooted in study participation outcomes, with measurable results:
Cost per study participant reduced by 200%

Study acceptance rates near 50%

Over 3,000 participants referred to studies in 18 months
The Work
Scalable Data Integration Scripts, a Data Mart, and Tableau Data Dashboards
To achieve these results, Provoc developed a data dashboard in Tableau. We used our experience in Tableau (we have a certified Tableau Desktop Specialist on staff) and data analysis to create compelling visualizations illuminating key trends that impact the success of the Alzheimer's Prevention Registry and its supporting programs.
Provoc also designed, built, and implemented a reporting data mart in SQL Server integrating numerous data sources through data pipelines (via python) into a normalized database for scalable data analysis.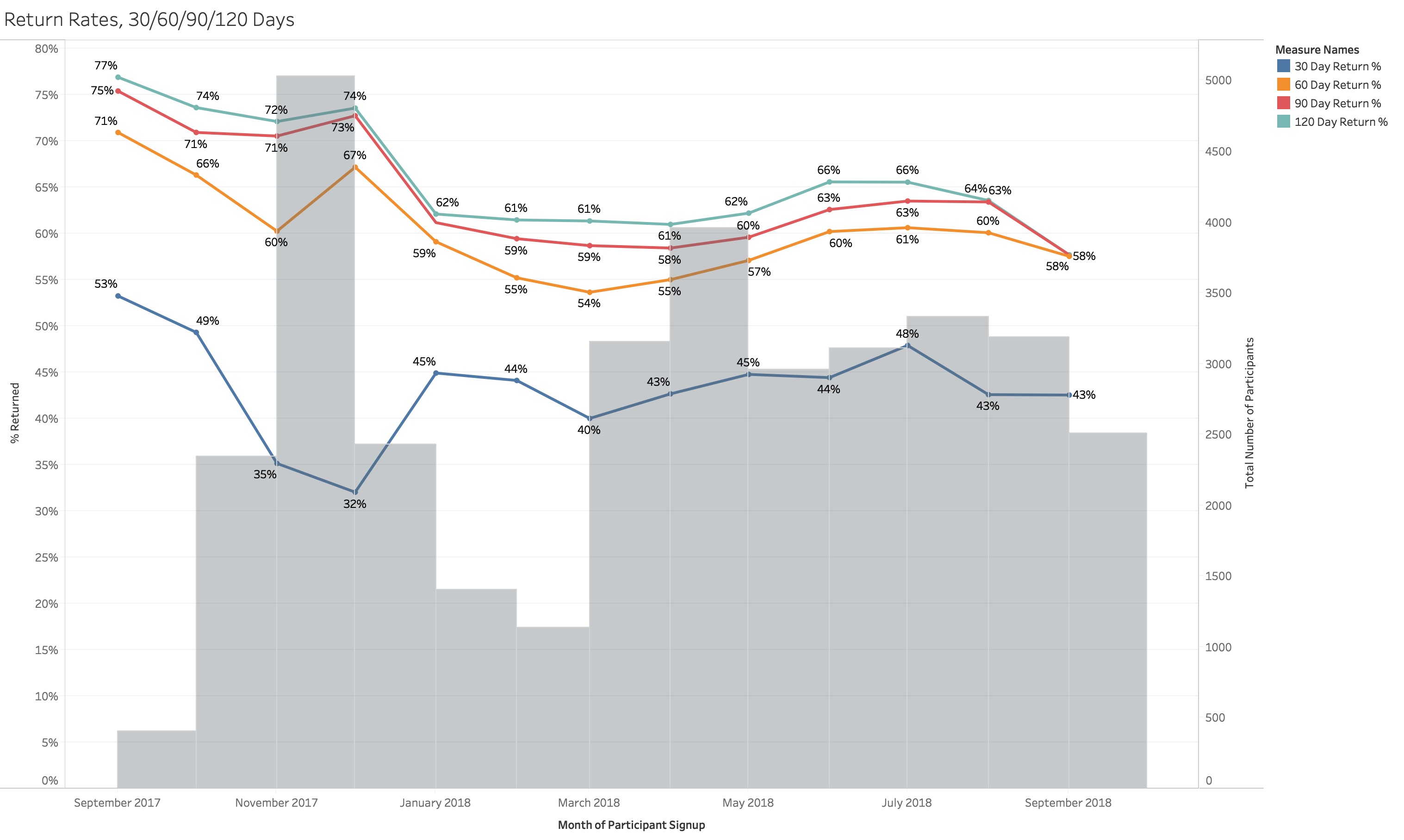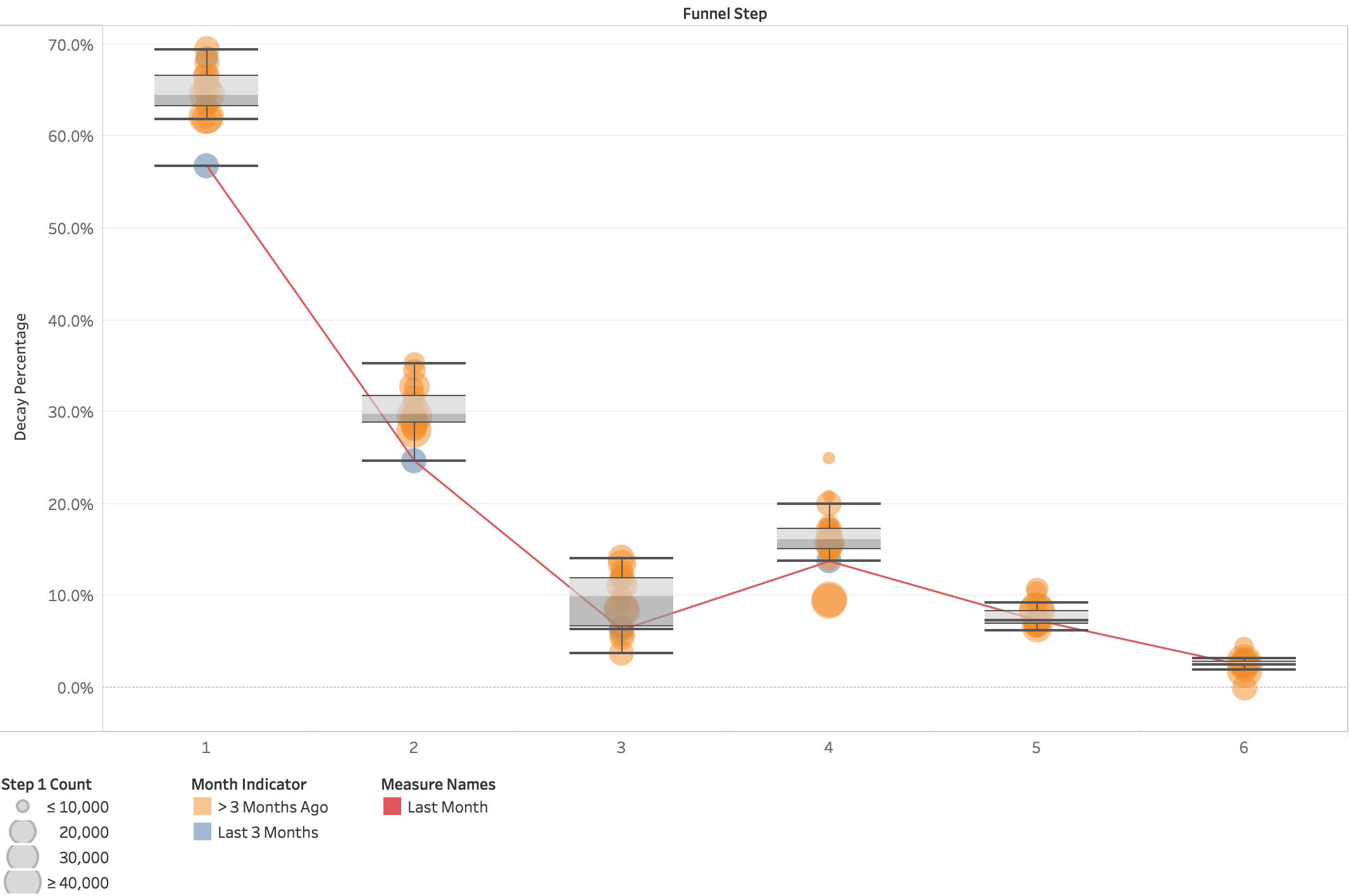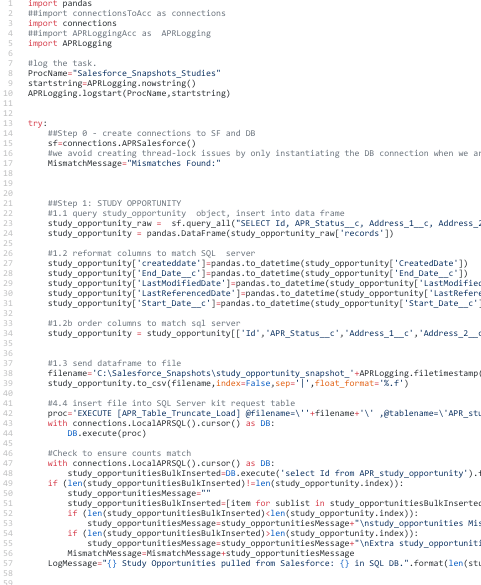 "The data analysis support that Provoc provides is a valuable asset to our team. Their unique perspective and visualizations promote constructive discussion and are an integral part of our decision making."
David Gordon Research Project Coordinator
Learn more about our work with the Alzheimer's Prevention Initiative.