');mask-image:url('data:image/svg+xml;utf8,');mask-mode:alpha;-webkit-mask-repeat:no-repeat;mask-repeat:no-repeat;-webkit-mask-size:contain;mask-size:contain;-webkit-mask-position:center;mask-position:center;border-radius:0}}.wp-block-image figure{margin:0}ol.wp-block-latest-comments{margin-left:0}.wp-block-latest-comments .wp-block-latest-comments{padding-left:0}.wp-block-latest-comments__comment{line-height:1.1;list-style:none;margin-bottom:1em}.has-avatars .wp-block-latest-comments__comment{min-height:2.25em;list-style:none}.has-avatars .wp-block-latest-comments__comment .wp-block-latest-comments__comment-excerpt,.has-avatars .wp-block-latest-comments__comment .wp-block-latest-comments__comment-meta{margin-left:3.25em}.has-dates .wp-block-latest-comments__comment,.has-excerpts .wp-block-latest-comments__comment{line-height:1.5}.wp-block-latest-comments__comment-excerpt p{font-size:.875em;line-height:1.8;margin:.36em 0 1.4em}.wp-block-latest-comments__comment-date{display:block;font-size:.75em}.wp-block-latest-comments .avatar,.wp-block-latest-comments__comment-avatar{border-radius:1.5em;display:block;float:left;height:2.5em;margin-right:.75em;width:2.5em}.wp-block-latest-posts.alignleft{margin-right:2em}.wp-block-latest-posts.alignright{margin-left:2em}.wp-block-latest-posts.wp-block-latest-posts__list{list-style:none;padding-left:0}.wp-block-latest-posts.wp-block-latest-posts__list li{clear:both}.wp-block-latest-posts.is-grid{display:flex;flex-wrap:wrap;padding:0}.wp-block-latest-posts.is-grid li{margin:0 1.25em 1.25em 0;width:100%}@media (min-width:600px){.wp-block-latest-posts.columns-2 li{width:calc(50% - .625em)}.wp-block-latest-posts.columns-2 li:nth-child(2n){margin-right:0}.wp-block-latest-posts.columns-3 li{width:calc(33.33333% - .83333em)}.wp-block-latest-posts.columns-3 li:nth-child(3n){margin-right:0}.wp-block-latest-posts.columns-4 li{width:calc(25% - .9375em)}.wp-block-latest-posts.columns-4 li:nth-child(4n){margin-right:0}.wp-block-latest-posts.columns-5 li{width:calc(20% - 1em)}.wp-block-latest-posts.columns-5 li:nth-child(5n){margin-right:0}.wp-block-latest-posts.columns-6 li{width:calc(16.66667% - 1.04167em)}.wp-block-latest-posts.columns-6 li:nth-child(6n){margin-right:0}}.wp-block-latest-posts__post-author,.wp-block-latest-posts__post-date{display:block;font-size:.8125em}.wp-block-latest-posts__post-excerpt{margin-top:.5em;margin-bottom:1em}.wp-block-latest-posts__featured-image a{display:inline-block}.wp-block-latest-posts__featured-image img{height:auto;width:auto;max-width:100%}.wp-block-latest-posts__featured-image.alignleft{margin-right:1em}.wp-block-latest-posts__featured-image.alignright{margin-left:1em}.wp-block-latest-posts__featured-image.aligncenter{margin-bottom:1em;text-align:center}.block-editor-image-alignment-control__row .components-base-control__field{display:flex;justify-content:space-between;align-items:center}.block-editor-image-alignment-control__row .components-base-control__field .components-base-control__label{margin-bottom:0}ol,ul{overflow-wrap:break-word}ol.has-background,ul.has-background{padding:1.25em 2.375em}.wp-block-media-text{ /*!rtl:begin:ignore*/direction:ltr; /*!rtl:end:ignore*/display:grid;grid-template-columns:50% 1fr;grid-template-rows:auto}.wp-block-media-text.has-media-on-the-right{grid-template-columns:1fr 50%}.wp-block-media-text.is-vertically-aligned-top .wp-block-media-text__content,.wp-block-media-text.is-vertically-aligned-top .wp-block-media-text__media{align-self:start}.wp-block-media-text.is-vertically-aligned-center .wp-block-media-text__content,.wp-block-media-text.is-vertically-aligned-center .wp-block-media-text__media,.wp-block-media-text .wp-block-media-text__content,.wp-block-media-text .wp-block-media-text__media{align-self:center}.wp-block-media-text.is-vertically-aligned-bottom .wp-block-media-text__content,.wp-block-media-text.is-vertically-aligned-bottom .wp-block-media-text__media{align-self:end}.wp-block-media-text .wp-block-media-text__media{ /*!rtl:begin:ignore*/grid-column:1;grid-row:1; /*!rtl:end:ignore*/margin:0}.wp-block-media-text .wp-block-media-text__content{direction:ltr; /*!rtl:begin:ignore*/grid-column:2;grid-row:1; /*!rtl:end:ignore*/padding:0 8%;word-break:break-word}.wp-block-media-text.has-media-on-the-right .wp-block-media-text__media{ /*!rtl:begin:ignore*/grid-column:2;grid-row:1 /*!rtl:end:ignore*/}.wp-block-media-text.has-media-on-the-right .wp-block-media-text__content{ /*!rtl:begin:ignore*/grid-column:1;grid-row:1 /*!rtl:end:ignore*/}.wp-block-media-text__media img,.wp-block-media-text__media video{height:auto;max-width:unset;width:100%;vertical-align:middle}.wp-block-media-text.is-image-fill .wp-block-media-text__media{height:100%;min-height:250px;background-size:cover}.wp-block-media-text.is-image-fill .wp-block-media-text__media>a{display:block;height:100%}.wp-block-media-text.is-image-fill .wp-block-media-text__media img{position:absolute;width:1px;height:1px;padding:0;margin:-1px;overflow:hidden;clip:rect(0,0,0,0);border:0}@media (max-width:600px){.wp-block-media-text.is-stacked-on-mobile{grid-template-columns:100%!important}.wp-block-media-text.is-stacked-on-mobile .wp-block-media-text__media{grid-column:1;grid-row:1}.wp-block-media-text.is-stacked-on-mobile .wp-block-media-text__content{grid-column:1;grid-row:2}}.wp-block-navigation{position:relative;--navigation-layout-justification-setting:flex-start;--navigation-layout-direction:row;--navigation-layout-wrap:wrap;--navigation-layout-justify:flex-start;--navigation-layout-align:center}.wp-block-navigation ul{margin-top:0;margin-bottom:0;margin-left:0;padding-left:0}.wp-block-navigation ul,.wp-block-navigation ul li{list-style:none;padding:0}.wp-block-navigation .wp-block-navigation-item{display:flex;align-items:center;position:relative}.wp-block-navigation .wp-block-navigation-item .wp-block-navigation__submenu-container:empty{display:none}.wp-block-navigation .wp-block-navigation-item__content{color:inherit;display:block;padding:0}.wp-block-navigation[style*=text-decoration] .wp-block-navigation-item,.wp-block-navigation[style*=text-decoration] .wp-block-navigation__submenu-container,.wp-block-navigation[style*=text-decoration] a,.wp-block-navigation[style*=text-decoration] a:active,.wp-block-navigation[style*=text-decoration] a:focus{text-decoration:inherit}.wp-block-navigation:not([style*=text-decoration]) a,.wp-block-navigation:not([style*=text-decoration]) a:active,.wp-block-navigation:not([style*=text-decoration]) a:focus{text-decoration:none}.wp-block-navigation .wp-block-navigation__submenu-icon{align-self:center;line-height:0;display:inline-block;vertical-align:middle;font-size:inherit;padding:0;background-color:inherit;color:currentColor;border:none;margin-left:.25em;width:.6em;height:.6em}.wp-block-navigation .wp-block-navigation__submenu-icon svg{display:inline-block;stroke:currentColor;width:inherit;height:inherit}.wp-block-navigation.is-vertical{--navigation-layout-direction:column;--navigation-layout-justify:initial;--navigation-layout-align:flex-start}.wp-block-navigation.no-wrap{--navigation-layout-wrap:nowrap}.wp-block-navigation.items-justified-center{--navigation-layout-justification-setting:center;--navigation-layout-justify:center}.wp-block-navigation.items-justified-center.is-vertical{--navigation-layout-align:center}.wp-block-navigation.items-justified-right{--navigation-layout-justification-setting:flex-end;--navigation-layout-justify:flex-end}.wp-block-navigation.items-justified-right.is-vertical{--navigation-layout-align:flex-end}.wp-block-navigation.items-justified-space-between{--navigation-layout-justification-setting:space-between;--navigation-layout-justify:space-between}.wp-block-navigation .has-child :where(.wp-block-navigation__submenu-container){background-color:inherit;color:inherit;position:absolute;z-index:2;display:flex;flex-direction:column;align-items:normal;opacity:0;transition:opacity .1s linear;visibility:hidden;width:0;height:0;overflow:hidden;left:-1px;top:100%}.wp-block-navigation .has-child :where(.wp-block-navigation__submenu-container)>.wp-block-navigation-item>.wp-block-navigation-item__content{display:flex;flex-grow:1}.wp-block-navigation .has-child :where(.wp-block-navigation__submenu-container)>.wp-block-navigation-item>.wp-block-navigation-item__content .wp-block-navigation__submenu-icon{margin-right:0;margin-left:auto}.wp-block-navigation .has-child :where(.wp-block-navigation__submenu-container) .wp-block-navigation-item__content{margin:0}@media (min-width:782px){.wp-block-navigation .has-child :where(.wp-block-navigation__submenu-container) .wp-block-navigation__submenu-container{left:100%;top:-1px}.wp-block-navigation .has-child :where(.wp-block-navigation__submenu-container) .wp-block-navigation__submenu-container:before{content:"";position:absolute;right:100%;height:100%;display:block;width:.5em;background:transparent}.wp-block-navigation .has-child :where(.wp-block-navigation__submenu-container) .wp-block-navigation__submenu-icon svg{transform:rotate(-90deg)}}.wp-block-navigation .has-child:where(:not(.open-on-click)):hover>.wp-block-navigation__submenu-container{visibility:visible;overflow:visible;opacity:1;width:auto;height:auto;min-width:200px}.wp-block-navigation .has-child:where(:not(.open-on-click):not(.open-on-hover-click)):focus-within>.wp-block-navigation__submenu-container{visibility:visible;overflow:visible;opacity:1;width:auto;height:auto;min-width:200px}.wp-block-navigation .has-child .wp-block-navigation-submenu__toggle[aria-expanded=true]+.wp-block-navigation__submenu-container{visibility:visible;overflow:visible;opacity:1;width:auto;height:auto;min-width:200px}.wp-block-navigation.has-background .has-child .wp-block-navigation__submenu-container{left:0;top:100%}@media (min-width:782px){.wp-block-navigation.has-background .has-child .wp-block-navigation__submenu-container .wp-block-navigation__submenu-container{left:100%;top:0}}.wp-block-navigation-submenu{position:relative;display:flex}.wp-block-navigation-submenu .wp-block-navigation__submenu-icon svg{stroke:currentColor}button.wp-block-navigation-item__content{background-color:transparent;border:none;color:currentColor;font-size:inherit;font-family:inherit;line-height:inherit;text-align:left}.wp-block-navigation-submenu__toggle{cursor:pointer}.wp-block-navigation,.wp-block-navigation .wp-block-page-list,.wp-block-navigation__container,.wp-block-navigation__responsive-container-content{gap:var(--wp--style--block-gap,2em)}.wp-block-navigation:where(.has-background),.wp-block-navigation:where(.has-background) .wp-block-navigation .wp-block-page-list,.wp-block-navigation:where(.has-background) .wp-block-navigation__container{gap:var(--wp--style--block-gap,.5em)}.wp-block-navigation:where(.has-background) .wp-block-navigation-item__content,.wp-block-navigation :where(.wp-block-navigation__submenu-container) .wp-block-navigation-item__content{padding:.5em 1em}.wp-block-navigation.items-justified-right .wp-block-navigation__container .has-child .wp-block-navigation__submenu-container,.wp-block-navigation.items-justified-right .wp-block-page-list>.has-child .wp-block-navigation__submenu-container,.wp-block-navigation.items-justified-space-between .wp-block-page-list>.has-child:last-child .wp-block-navigation__submenu-container,.wp-block-navigation.items-justified-space-between>.wp-block-navigation__container>.has-child:last-child .wp-block-navigation__submenu-container{left:auto;right:0}.wp-block-navigation.items-justified-right .wp-block-navigation__container .has-child .wp-block-navigation__submenu-container .wp-block-navigation__submenu-container,.wp-block-navigation.items-justified-right .wp-block-page-list>.has-child .wp-block-navigation__submenu-container .wp-block-navigation__submenu-container,.wp-block-navigation.items-justified-space-between .wp-block-page-list>.has-child:last-child .wp-block-navigation__submenu-container .wp-block-navigation__submenu-container,.wp-block-navigation.items-justified-space-between>.wp-block-navigation__container>.has-child:last-child .wp-block-navigation__submenu-container .wp-block-navigation__submenu-container{left:-1px;right:-1px}@media (min-width:782px){.wp-block-navigation.items-justified-right .wp-block-navigation__container .has-child .wp-block-navigation__submenu-container .wp-block-navigation__submenu-container,.wp-block-navigation.items-justified-right .wp-block-page-list>.has-child .wp-block-navigation__submenu-container .wp-block-navigation__submenu-container,.wp-block-navigation.items-justified-space-between .wp-block-page-list>.has-child:last-child .wp-block-navigation__submenu-container .wp-block-navigation__submenu-container,.wp-block-navigation.items-justified-space-between>.wp-block-navigation__container>.has-child:last-child .wp-block-navigation__submenu-container .wp-block-navigation__submenu-container{left:auto;right:100%}}.wp-block-navigation:not(.has-background) .wp-block-navigation__submenu-container{background-color:#fff;color:#000;border:1px solid rgba(0,0,0,.15)}.wp-block-navigation__container{display:flex;flex-wrap:var(--navigation-layout-wrap,wrap);flex-direction:var(--navigation-layout-direction,initial);justify-content:var(--navigation-layout-justify,initial);align-items:var(--navigation-layout-align,initial);list-style:none;margin:0;padding-left:0}.wp-block-navigation__container .is-responsive{display:none}.wp-block-navigation__container:only-child,.wp-block-page-list:only-child{flex-grow:1}.wp-block-navigation__responsive-container{display:none;position:fixed;top:0;left:0;right:0;bottom:0}.wp-block-navigation__responsive-container .wp-block-navigation__responsive-container-content{display:flex;flex-wrap:var(--navigation-layout-wrap,wrap);flex-direction:var(--navigation-layout-direction,initial);justify-content:var(--navigation-layout-justify,initial);align-items:var(--navigation-layout-align,initial)}.wp-block-navigation__responsive-container:not(.is-menu-open.is-menu-open){color:inherit!important;background-color:inherit!important}.wp-block-navigation__responsive-container.is-menu-open{display:flex;flex-direction:column;background-color:inherit;padding:2em;overflow:auto;z-index:100000}.wp-block-navigation__responsive-container.is-menu-open .wp-block-navigation__responsive-container-content{padding-top:calc(2em + 24px);overflow:visible;display:flex;flex-direction:column;flex-wrap:nowrap;align-items:var(--navigation-layout-justification-setting,inherit)}.wp-block-navigation__responsive-container.is-menu-open .wp-block-navigation__responsive-container-content,.wp-block-navigation__responsive-container.is-menu-open .wp-block-navigation__responsive-container-content .wp-block-navigation__container,.wp-block-navigation__responsive-container.is-menu-open .wp-block-navigation__responsive-container-content .wp-block-page-list{justify-content:flex-start}.wp-block-navigation__responsive-container.is-menu-open .wp-block-navigation__responsive-container-content .wp-block-navigation__submenu-icon{display:none}.wp-block-navigation__responsive-container.is-menu-open .wp-block-navigation__responsive-container-content .has-child .submenu-container,.wp-block-navigation__responsive-container.is-menu-open .wp-block-navigation__responsive-container-content .has-child .wp-block-navigation__submenu-container{opacity:1;visibility:visible;height:auto;width:auto;overflow:initial;min-width:200px;position:static;border:none;padding-left:2em;padding-right:2em}.wp-block-navigation__responsive-container.is-menu-open .wp-block-navigation__responsive-container-content .wp-block-navigation__container,.wp-block-navigation__responsive-container.is-menu-open .wp-block-navigation__responsive-container-content .wp-block-navigation__submenu-container{gap:var(--wp--style--block-gap,2em)}.wp-block-navigation__responsive-container.is-menu-open .wp-block-navigation__responsive-container-content .wp-block-navigation__submenu-container{padding-top:var(--wp--style--block-gap,2em)}.wp-block-navigation__responsive-container.is-menu-open .wp-block-navigation__responsive-container-content .wp-block-navigation-item__content{padding:0}.wp-block-navigation__responsive-container.is-menu-open .wp-block-navigation__responsive-container-content .wp-block-navigation-item,.wp-block-navigation__responsive-container.is-menu-open .wp-block-navigation__responsive-container-content .wp-block-navigation__container,.wp-block-navigation__responsive-container.is-menu-open .wp-block-navigation__responsive-container-content .wp-block-page-list{display:flex;flex-direction:column;align-items:var(--navigation-layout-justification-setting,initial)}.wp-block-navigation__responsive-container.is-menu-open .wp-block-navigation-item,.wp-block-navigation__responsive-container.is-menu-open .wp-block-navigation-item .wp-block-navigation__submenu-container,.wp-block-navigation__responsive-container.is-menu-open .wp-block-page-list{color:inherit!important;background:transparent!important}.wp-block-navigation__responsive-container.is-menu-open .wp-block-navigation__submenu-container.wp-block-navigation__submenu-container.wp-block-navigation__submenu-container.wp-block-navigation__submenu-container{right:auto;left:auto}@media (min-width:600px){.wp-block-navigation__responsive-container:not(.hidden-by-default):not(.is-menu-open){display:block;width:100%;position:relative;z-index:auto;background-color:inherit}.wp-block-navigation__responsive-container:not(.hidden-by-default):not(.is-menu-open) .wp-block-navigation__responsive-container-close{display:none}.wp-block-navigation__responsive-container.is-menu-open .wp-block-navigation__submenu-container.wp-block-navigation__submenu-container.wp-block-navigation__submenu-container.wp-block-navigation__submenu-container{left:0}}.wp-block-navigation:not(.has-background) .wp-block-navigation__responsive-container.is-menu-open{background-color:#fff;color:#000}.wp-block-navigation__responsive-container-close,.wp-block-navigation__responsive-container-open{vertical-align:middle;cursor:pointer;color:currentColor;background:transparent;border:none;margin:0;padding:0}.wp-block-navigation__responsive-container-close svg,.wp-block-navigation__responsive-container-open svg{fill:currentColor;pointer-events:none;display:block;width:24px;height:24px}.wp-block-navigation__responsive-container-open{display:flex}@media (min-width:600px){.wp-block-navigation__responsive-container-open:not(.always-shown){display:none}}.wp-block-navigation__responsive-container-close{position:absolute;top:0;right:0;z-index:2}.wp-block-navigation__responsive-close{width:100%}.is-menu-open .wp-block-navigation__responsive-close,.is-menu-open .wp-block-navigation__responsive-container-content,.is-menu-open .wp-block-navigation__responsive-dialog{box-sizing:border-box}.wp-block-navigation__responsive-dialog{position:relative}html.has-modal-open{overflow:hidden}.wp-block-navigation .wp-block-navigation-item__label{word-break:normal;overflow-wrap:break-word}.wp-block-navigation .wp-block-home-link__content{color:inherit;display:block}.wp-block-navigation[style*=text-decoration] .wp-block-home-link,.wp-block-navigation[style*=text-decoration] .wp-block-home-link__content,.wp-block-navigation[style*=text-decoration] .wp-block-home-link__content:active,.wp-block-navigation[style*=text-decoration] .wp-block-home-link__content:focus{text-decoration:inherit}.wp-block-navigation:not([style*=text-decoration]) .wp-block-home-link__content,.wp-block-navigation:not([style*=text-decoration]) .wp-block-home-link__content:active,.wp-block-navigation:not([style*=text-decoration]) .wp-block-home-link__content:focus{text-decoration:none}.wp-block-navigation:not(.has-background) .wp-block-navigation__container .wp-block-home-link__container{background-color:#fff;color:#000;border:1px solid rgba(0,0,0,.15)}.wp-block-navigation:not(.has-background) .wp-block-navigation__container .wp-block-home-link__container .wp-block-home-link__container{top:-1px}.wp-block-navigation .wp-block-page-list{display:flex;flex-direction:var(--navigation-layout-direction,initial);justify-content:var(--navigation-layout-justify,initial);align-items:var(--navigation-layout-align,initial);flex-wrap:var(--navigation-layout-wrap,wrap);background-color:inherit}.wp-block-navigation .wp-block-navigation-item{background-color:inherit}.is-small-text{font-size:.875em}.is-regular-text{font-size:1em}.is-large-text{font-size:2.25em}.is-larger-text{font-size:3em}.has-drop-cap:not(:focus):first-letter{float:left;font-size:8.4em;line-height:.68;font-weight:100;margin:.05em .1em 0 0;text-transform:uppercase;font-style:normal}p{overflow-wrap:break-word}p.has-drop-cap.has-background{overflow:hidden}p.has-background{padding:1.25em 2.375em}:where(p.has-text-color:not(.has-link-color)) a{color:inherit}.wp-block-post-author{display:flex;flex-wrap:wrap}.wp-block-post-author__byline{width:100%;margin-top:0;margin-bottom:0;font-size:.5em}.wp-block-post-author__avatar{margin-right:1em}.wp-block-post-author__bio{margin-bottom:.7em;font-size:.7em}.wp-block-post-author__content{flex-grow:1;flex-basis:0}.wp-block-post-author__name{margin:0}.wp-block-post-comments>h3:first-of-type{margin-top:0}.wp-block-post-comments .commentlist{list-style:none;margin:0;padding:0}.wp-block-post-comments .commentlist .comment{min-height:2.25em;padding-left:3.25em}.wp-block-post-comments .commentlist .comment p{font-size:.875em;line-height:1.8;margin:.36em 0 1.4em}.wp-block-post-comments .commentlist .children{list-style:none;margin:0;padding:0}.wp-block-post-comments .comment-author{line-height:1.5}.wp-block-post-comments .comment-author .avatar{border-radius:1.5em;display:block;float:left;height:2.5em;margin-right:.75em;width:2.5em}.wp-block-post-comments .comment-author cite{font-style:normal}.wp-block-post-comments .comment-meta{line-height:1.5;margin-left:-3.25em}.wp-block-post-comments .comment-body .commentmetadata{font-size:.75em}.wp-block-post-comments .comment-form-author label,.wp-block-post-comments .comment-form-comment label,.wp-block-post-comments .comment-form-email label,.wp-block-post-comments .comment-form-url label{display:block;margin-bottom:.25em}.wp-block-post-comments .comment-form input:not([type=submit]):not([type=checkbox]),.wp-block-post-comments .comment-form textarea{display:block;box-sizing:border-box;width:100%}.wp-block-post-comments .comment-form-cookies-consent{display:flex;gap:.25em}.wp-block-post-comments .comment-form-cookies-consent #wp-comment-cookies-consent{margin-top:.35em}.wp-block-post-comments .reply{font-size:.75em;margin-bottom:1.4em}.wp-block-post-comments input:not([type=submit]),.wp-block-post-comments textarea{border:1px solid #949494;font-size:1em;font-family:inherit}.wp-block-post-comments input:not([type=submit]):not([type=checkbox]),.wp-block-post-comments textarea{padding:calc(.667em + 2px)}.wp-block-post-comments input[type=submit]{border:none}.wp-block-post-comments-form[style*=font-weight] :where(.comment-reply-title){font-weight:inherit}.wp-block-post-comments-form[style*=font-family] :where(.comment-reply-title){font-family:inherit}.wp-block-post-comments-form[class*=-font-size] :where(.comment-reply-title),.wp-block-post-comments-form[style*=font-size] :where(.comment-reply-title){font-size:inherit}.wp-block-post-comments-form[style*=line-height] :where(.comment-reply-title){line-height:inherit}.wp-block-post-comments-form[style*=font-style] :where(.comment-reply-title){font-style:inherit}.wp-block-post-comments-form[style*=letter-spacing] :where(.comment-reply-title){letter-spacing:inherit}.wp-block-post-comments-form input[type=submit]{border:none;box-shadow:none;cursor:pointer;display:inline-block;text-align:center;overflow-wrap:break-word}.wp-block-post-comments-form input:not([type=submit]),.wp-block-post-comments-form textarea{border:1px solid #949494;font-size:1em;font-family:inherit}.wp-block-post-comments-form input:not([type=submit]):not([type=checkbox]),.wp-block-post-comments-form textarea{padding:calc(.667em + 2px)}.wp-block-post-comments-form .comment-form input:not([type=submit]):not([type=checkbox]),.wp-block-post-comments-form .comment-form textarea{display:block;box-sizing:border-box;width:100%}.wp-block-post-comments-form .comment-form-author label,.wp-block-post-comments-form .comment-form-email label,.wp-block-post-comments-form .comment-form-url label{display:block;margin-bottom:.25em}.wp-block-post-comments-form .comment-form-cookies-consent{display:flex;gap:.25em}.wp-block-post-comments-form .comment-form-cookies-consent #wp-comment-cookies-consent{margin-top:.35em}.wp-block-post-excerpt__more-link{display:inline-block}.wp-block-post-terms__separator{white-space:pre-wrap}.wp-block-post-title a{display:inline-block}.wp-block-preformatted{white-space:pre-wrap}.wp-block-preformatted.has-background{padding:1.25em 2.375em}.wp-block-pullquote{margin:0 0 1em;padding:3em 0;text-align:center;overflow-wrap:break-word}.wp-block-pullquote blockquote,.wp-block-pullquote cite,.wp-block-pullquote p{color:inherit}.wp-block-pullquote.alignleft,.wp-block-pullquote.alignright,.wp-block-pullquote.has-text-align-left,.wp-block-pullquote.has-text-align-right{max-width:420px}.wp-block-pullquote.alignleft p,.wp-block-pullquote.alignright p,.wp-block-pullquote.has-text-align-left p,.wp-block-pullquote.has-text-align-right p{font-size:1.25em}.wp-block-pullquote p{font-size:1.75em;line-height:1.6}.wp-block-pullquote cite,.wp-block-pullquote footer{position:relative}.wp-block-pullquote .has-text-color a{color:inherit}.wp-block-pullquote.has-text-align-left blockquote{text-align:left}.wp-block-pullquote.has-text-align-right blockquote{text-align:right}.wp-block-pullquote:not(.is-style-solid-color){background:none}.wp-block-pullquote.is-style-solid-color{border:none}.wp-block-pullquote.is-style-solid-color blockquote{margin-left:auto;margin-right:auto;max-width:60%}.wp-block-pullquote.is-style-solid-color blockquote p{margin-top:0;margin-bottom:0;font-size:2em}.wp-block-pullquote.is-style-solid-color blockquote cite{text-transform:none;font-style:normal}.wp-block-pullquote cite{color:inherit}.wp-block-post-template,.wp-block-query-loop{margin-top:0;margin-bottom:0;max-width:100%;list-style:none;padding:0}.wp-block-post-template.wp-block-post-template,.wp-block-query-loop.wp-block-post-template{background:none}.wp-block-post-template.is-flex-container,.wp-block-query-loop.is-flex-container{flex-direction:row;display:flex;flex-wrap:wrap;gap:1.25em}.wp-block-post-template.is-flex-container li,.wp-block-query-loop.is-flex-container li{margin:0;width:100%}@media (min-width:600px){.wp-block-post-template.is-flex-container.is-flex-container.columns-2>li,.wp-block-query-loop.is-flex-container.is-flex-container.columns-2>li{width:calc(50% - .625em)}.wp-block-post-template.is-flex-container.is-flex-container.columns-3>li,.wp-block-query-loop.is-flex-container.is-flex-container.columns-3>li{width:calc(33.33333% - .83333em)}.wp-block-post-template.is-flex-container.is-flex-container.columns-4>li,.wp-block-query-loop.is-flex-container.is-flex-container.columns-4>li{width:calc(25% - .9375em)}.wp-block-post-template.is-flex-container.is-flex-container.columns-5>li,.wp-block-query-loop.is-flex-container.is-flex-container.columns-5>li{width:calc(20% - 1em)}.wp-block-post-template.is-flex-container.is-flex-container.columns-6>li,.wp-block-query-loop.is-flex-container.is-flex-container.columns-6>li{width:calc(16.66667% - 1.04167em)}}.wp-block-query-pagination>.wp-block-query-pagination-next,.wp-block-query-pagination>.wp-block-query-pagination-numbers,.wp-block-query-pagination>.wp-block-query-pagination-previous{margin-right:.5em;margin-bottom:.5em}.wp-block-query-pagination>.wp-block-query-pagination-next:last-child,.wp-block-query-pagination>.wp-block-query-pagination-numbers:last-child,.wp-block-query-pagination>.wp-block-query-pagination-previous:last-child{margin-right:0}.wp-block-query-pagination .wp-block-query-pagination-previous-arrow{margin-right:1ch;display:inline-block}.wp-block-query-pagination .wp-block-query-pagination-previous-arrow:not(.is-arrow-chevron){transform:scaleX(1)}.wp-block-query-pagination .wp-block-query-pagination-next-arrow{margin-left:1ch;display:inline-block}.wp-block-query-pagination .wp-block-query-pagination-next-arrow:not(.is-arrow-chevron){transform:scaleX(1)}.wp-block-query-pagination.aligncenter{justify-content:center}.wp-block-quote{overflow-wrap:break-word}.wp-block-quote.is-large,.wp-block-quote.is-style-large{margin-bottom:1em;padding:0 1em}.wp-block-quote.is-large p,.wp-block-quote.is-style-large p{font-size:1.5em;font-style:italic;line-height:1.6}.wp-block-quote.is-large cite,.wp-block-quote.is-large footer,.wp-block-quote.is-style-large cite,.wp-block-quote.is-style-large footer{font-size:1.125em;text-align:right}ul.wp-block-rss{list-style:none;padding:0}ul.wp-block-rss.wp-block-rss{box-sizing:border-box}ul.wp-block-rss.alignleft{margin-right:2em}ul.wp-block-rss.alignright{margin-left:2em}ul.wp-block-rss.is-grid{display:flex;flex-wrap:wrap;padding:0;list-style:none}ul.wp-block-rss.is-grid li{margin:0 1em 1em 0;width:100%}@media (min-width:600px){ul.wp-block-rss.columns-2 li{width:calc(50% - 1em)}ul.wp-block-rss.columns-3 li{width:calc(33.33333% - 1em)}ul.wp-block-rss.columns-4 li{width:calc(25% - 1em)}ul.wp-block-rss.columns-5 li{width:calc(20% - 1em)}ul.wp-block-rss.columns-6 li{width:calc(16.66667% - 1em)}}.wp-block-rss__item-author,.wp-block-rss__item-publish-date{display:block;font-size:.8125em}.wp-block-search__button{background:#f7f7f7;border:1px solid #ccc;padding:.375em .625em;color:#32373c;margin-left:.625em;word-break:normal;font-size:inherit;font-family:inherit;line-height:inherit}.wp-block-search__button.has-icon{line-height:0}.wp-block-search__button svg{min-width:1.5em;min-height:1.5em;fill:currentColor}.wp-block-search__inside-wrapper{display:flex;flex:auto;flex-wrap:nowrap;max-width:100%}.wp-block-search__label{width:100%}.wp-block-search__input{padding:8px;flex-grow:1;min-width:3em;border:1px solid #949494;font-size:inherit;font-family:inherit;line-height:inherit}.wp-block-search.wp-block-search__button-only .wp-block-search__button{margin-left:0}.wp-block-search.wp-block-search__button-inside .wp-block-search__inside-wrapper{padding:4px;border:1px solid #949494}.wp-block-search.wp-block-search__button-inside .wp-block-search__inside-wrapper .wp-block-search__input{border-radius:0;border:none;padding:0 0 0 .25em}.wp-block-search.wp-block-search__button-inside .wp-block-search__inside-wrapper .wp-block-search__input:focus{outline:none}.wp-block-search.wp-block-search__button-inside .wp-block-search__inside-wrapper .wp-block-search__button{padding:.125em .5em}.wp-block-search.aligncenter .wp-block-search__inside-wrapper{margin:auto}.wp-block-separator{border-top:1px solid;border-bottom:1px solid}.wp-block-separator.is-style-wide{border-bottom-width:1px}.wp-block-separator.is-style-dots{background:none!important;border:none;text-align:center;line-height:1;height:auto}.wp-block-separator.is-style-dots:before{content:"···";color:currentColor;font-size:1.5em;letter-spacing:2em;padding-left:2em;font-family:serif}.wp-block-site-logo{line-height:0}.wp-block-site-logo a{display:inline-block}.wp-block-site-logo.is-default-size img{width:120px;height:auto}.wp-block-site-logo a,.wp-block-site-logo img{border-radius:inherit}.wp-block-site-logo.aligncenter{margin-left:auto;margin-right:auto;text-align:center}.wp-block-site-logo.is-style-rounded{border-radius:9999px}.wp-block-social-links{padding-left:0;padding-right:0;text-indent:0;margin-left:0}.wp-block-social-links .wp-social-link a,.wp-block-social-links .wp-social-link a:hover{text-decoration:none;border-bottom:0;box-shadow:none}.wp-block-social-links .wp-social-link a{padding:.25em}.wp-block-social-links .wp-social-link svg{width:1em;height:1em}.wp-block-social-links.has-small-icon-size{font-size:16px}.wp-block-social-links,.wp-block-social-links.has-normal-icon-size{font-size:24px}.wp-block-social-links.has-large-icon-size{font-size:36px}.wp-block-social-links.has-huge-icon-size{font-size:48px}.wp-block-social-links.aligncenter{justify-content:center;display:flex}.wp-block-social-links.alignright{justify-content:flex-end}.wp-block-social-link{display:block;border-radius:9999px;transition:transform .1s ease;height:auto}@media (prefers-reduced-motion:reduce){.wp-block-social-link{transition-duration:0s;transition-delay:0s}}.wp-block-social-link a{display:block;line-height:0;transition:transform .1s ease}.wp-block-social-link:hover{transform:scale(1.1)}.wp-block-social-links .wp-block-social-link .wp-block-social-link-anchor,.wp-block-social-links .wp-block-social-link .wp-block-social-link-anchor:active,.wp-block-social-links .wp-block-social-link .wp-block-social-link-anchor:hover,.wp-block-social-links .wp-block-social-link .wp-block-social-link-anchor:visited,.wp-block-social-links .wp-block-social-link .wp-block-social-link-anchor svg{color:currentColor;fill:currentColor}.wp-block-social-links:not(.is-style-logos-only) .wp-social-link{background-color:#f0f0f0;color:#444}.wp-block-social-links:not(.is-style-logos-only) .wp-social-link-amazon{background-color:#f90;color:#fff}.wp-block-social-links:not(.is-style-logos-only) .wp-social-link-bandcamp{background-color:#1ea0c3;color:#fff}.wp-block-social-links:not(.is-style-logos-only) .wp-social-link-behance{background-color:#0757fe;color:#fff}.wp-block-social-links:not(.is-style-logos-only) .wp-social-link-codepen{background-color:#1e1f26;color:#fff}.wp-block-social-links:not(.is-style-logos-only) .wp-social-link-deviantart{background-color:#02e49b;color:#fff}.wp-block-social-links:not(.is-style-logos-only) .wp-social-link-dribbble{background-color:#e94c89;color:#fff}.wp-block-social-links:not(.is-style-logos-only) .wp-social-link-dropbox{background-color:#4280ff;color:#fff}.wp-block-social-links:not(.is-style-logos-only) .wp-social-link-etsy{background-color:#f45800;color:#fff}.wp-block-social-links:not(.is-style-logos-only) .wp-social-link-facebook{background-color:#1778f2;color:#fff}.wp-block-social-links:not(.is-style-logos-only) .wp-social-link-fivehundredpx{background-color:#000;color:#fff}.wp-block-social-links:not(.is-style-logos-only) .wp-social-link-flickr{background-color:#0461dd;color:#fff}.wp-block-social-links:not(.is-style-logos-only) .wp-social-link-foursquare{background-color:#e65678;color:#fff}.wp-block-social-links:not(.is-style-logos-only) .wp-social-link-github{background-color:#24292d;color:#fff}.wp-block-social-links:not(.is-style-logos-only) .wp-social-link-goodreads{background-color:#eceadd;color:#382110}.wp-block-social-links:not(.is-style-logos-only) .wp-social-link-google{background-color:#ea4434;color:#fff}.wp-block-social-links:not(.is-style-logos-only) .wp-social-link-instagram{background-color:#f00075;color:#fff}.wp-block-social-links:not(.is-style-logos-only) .wp-social-link-lastfm{background-color:#e21b24;color:#fff}.wp-block-social-links:not(.is-style-logos-only) .wp-social-link-linkedin{background-color:#0d66c2;color:#fff}.wp-block-social-links:not(.is-style-logos-only) .wp-social-link-mastodon{background-color:#3288d4;color:#fff}.wp-block-social-links:not(.is-style-logos-only) .wp-social-link-medium{background-color:#02ab6c;color:#fff}.wp-block-social-links:not(.is-style-logos-only) .wp-social-link-meetup{background-color:#f6405f;color:#fff}.wp-block-social-links:not(.is-style-logos-only) .wp-social-link-patreon{background-color:#ff424d;color:#fff}.wp-block-social-links:not(.is-style-logos-only) .wp-social-link-pinterest{background-color:#e60122;color:#fff}.wp-block-social-links:not(.is-style-logos-only) .wp-social-link-pocket{background-color:#ef4155;color:#fff}.wp-block-social-links:not(.is-style-logos-only) .wp-social-link-reddit{background-color:#fe4500;color:#fff}.wp-block-social-links:not(.is-style-logos-only) .wp-social-link-skype{background-color:#0478d7;color:#fff}.wp-block-social-links:not(.is-style-logos-only) .wp-social-link-snapchat{background-color:#fefc00;color:#fff;stroke:#000}.wp-block-social-links:not(.is-style-logos-only) .wp-social-link-soundcloud{background-color:#ff5600;color:#fff}.wp-block-social-links:not(.is-style-logos-only) .wp-social-link-spotify{background-color:#1bd760;color:#fff}.wp-block-social-links:not(.is-style-logos-only) .wp-social-link-telegram{background-color:#2aabee;color:#fff}.wp-block-social-links:not(.is-style-logos-only) .wp-social-link-tiktok{background-color:#000;color:#fff}.wp-block-social-links:not(.is-style-logos-only) .wp-social-link-tumblr{background-color:#011835;color:#fff}.wp-block-social-links:not(.is-style-logos-only) .wp-social-link-twitch{background-color:#6440a4;color:#fff}.wp-block-social-links:not(.is-style-logos-only) .wp-social-link-twitter{background-color:#1da1f2;color:#fff}.wp-block-social-links:not(.is-style-logos-only) .wp-social-link-vimeo{background-color:#1eb7ea;color:#fff}.wp-block-social-links:not(.is-style-logos-only) .wp-social-link-vk{background-color:#4680c2;color:#fff}.wp-block-social-links:not(.is-style-logos-only) .wp-social-link-wordpress{background-color:#3499cd;color:#fff}.wp-block-social-links:not(.is-style-logos-only) .wp-social-link-yelp{background-color:#d32422;color:#fff}.wp-block-social-links:not(.is-style-logos-only) .wp-social-link-youtube{background-color:red;color:#fff}.wp-block-social-links.is-style-logos-only .wp-social-link{background:none}.wp-block-social-links.is-style-logos-only .wp-social-link a{padding:0}.wp-block-social-links.is-style-logos-only .wp-social-link svg{width:1.25em;height:1.25em}.wp-block-social-links.is-style-logos-only .wp-social-link-amazon{color:#f90}.wp-block-social-links.is-style-logos-only .wp-social-link-bandcamp{color:#1ea0c3}.wp-block-social-links.is-style-logos-only .wp-social-link-behance{color:#0757fe}.wp-block-social-links.is-style-logos-only .wp-social-link-codepen{color:#1e1f26}.wp-block-social-links.is-style-logos-only .wp-social-link-deviantart{color:#02e49b}.wp-block-social-links.is-style-logos-only .wp-social-link-dribbble{color:#e94c89}.wp-block-social-links.is-style-logos-only .wp-social-link-dropbox{color:#4280ff}.wp-block-social-links.is-style-logos-only .wp-social-link-etsy{color:#f45800}.wp-block-social-links.is-style-logos-only .wp-social-link-facebook{color:#1778f2}.wp-block-social-links.is-style-logos-only .wp-social-link-fivehundredpx{color:#000}.wp-block-social-links.is-style-logos-only .wp-social-link-flickr{color:#0461dd}.wp-block-social-links.is-style-logos-only .wp-social-link-foursquare{color:#e65678}.wp-block-social-links.is-style-logos-only .wp-social-link-github{color:#24292d}.wp-block-social-links.is-style-logos-only .wp-social-link-goodreads{color:#382110}.wp-block-social-links.is-style-logos-only .wp-social-link-google{color:#ea4434}.wp-block-social-links.is-style-logos-only .wp-social-link-instagram{color:#f00075}.wp-block-social-links.is-style-logos-only .wp-social-link-lastfm{color:#e21b24}.wp-block-social-links.is-style-logos-only .wp-social-link-linkedin{color:#0d66c2}.wp-block-social-links.is-style-logos-only .wp-social-link-mastodon{color:#3288d4}.wp-block-social-links.is-style-logos-only .wp-social-link-medium{color:#02ab6c}.wp-block-social-links.is-style-logos-only .wp-social-link-meetup{color:#f6405f}.wp-block-social-links.is-style-logos-only .wp-social-link-patreon{color:#ff424d}.wp-block-social-links.is-style-logos-only .wp-social-link-pinterest{color:#e60122}.wp-block-social-links.is-style-logos-only .wp-social-link-pocket{color:#ef4155}.wp-block-social-links.is-style-logos-only .wp-social-link-reddit{color:#fe4500}.wp-block-social-links.is-style-logos-only .wp-social-link-skype{color:#0478d7}.wp-block-social-links.is-style-logos-only .wp-social-link-snapchat{color:#fff;stroke:#000}.wp-block-social-links.is-style-logos-only .wp-social-link-soundcloud{color:#ff5600}.wp-block-social-links.is-style-logos-only .wp-social-link-spotify{color:#1bd760}.wp-block-social-links.is-style-logos-only .wp-social-link-telegram{color:#2aabee}.wp-block-social-links.is-style-logos-only .wp-social-link-tiktok{color:#000}.wp-block-social-links.is-style-logos-only .wp-social-link-tumblr{color:#011835}.wp-block-social-links.is-style-logos-only .wp-social-link-twitch{color:#6440a4}.wp-block-social-links.is-style-logos-only .wp-social-link-twitter{color:#1da1f2}.wp-block-social-links.is-style-logos-only .wp-social-link-vimeo{color:#1eb7ea}.wp-block-social-links.is-style-logos-only .wp-social-link-vk{color:#4680c2}.wp-block-social-links.is-style-logos-only .wp-social-link-wordpress{color:#3499cd}.wp-block-social-links.is-style-logos-only .wp-social-link-yelp{color:#d32422}.wp-block-social-links.is-style-logos-only .wp-social-link-youtube{color:red}.wp-block-social-links.is-style-pill-shape .wp-social-link{width:auto}.wp-block-social-links.is-style-pill-shape .wp-social-link a{padding-left:.66667em;padding-right:.66667em}.wp-block-spacer{clear:both}.wp-block-tag-cloud.aligncenter{text-align:center}.wp-block-tag-cloud.alignfull{padding-left:1em;padding-right:1em}.wp-block-tag-cloud a{display:inline-block;margin-right:5px}.wp-block-tag-cloud span{display:inline-block;margin-left:5px;text-decoration:none}.wp-block-table{margin:0 0 1em;overflow-x:auto}.wp-block-table table{border-collapse:collapse;width:100%}.wp-block-table .has-fixed-layout{table-layout:fixed;width:100%}.wp-block-table .has-fixed-layout td,.wp-block-table .has-fixed-layout th{word-break:break-word}.wp-block-table.aligncenter,.wp-block-table.alignleft,.wp-block-table.alignright{display:table;width:auto}.wp-block-table.aligncenter td,.wp-block-table.aligncenter th,.wp-block-table.alignleft td,.wp-block-table.alignleft th,.wp-block-table.alignright td,.wp-block-table.alignright th{word-break:break-word}.wp-block-table .has-subtle-light-gray-background-color{background-color:#f3f4f5}.wp-block-table .has-subtle-pale-green-background-color{background-color:#e9fbe5}.wp-block-table .has-subtle-pale-blue-background-color{background-color:#e7f5fe}.wp-block-table .has-subtle-pale-pink-background-color{background-color:#fcf0ef}.wp-block-table.is-style-stripes{border-spacing:0;border-collapse:inherit;background-color:transparent;border-bottom:1px solid #f0f0f0}.wp-block-table.is-style-stripes tbody tr:nth-child(odd){background-color:#f0f0f0}.wp-block-table.is-style-stripes.has-subtle-light-gray-background-color tbody tr:nth-child(odd){background-color:#f3f4f5}.wp-block-table.is-style-stripes.has-subtle-pale-green-background-color tbody tr:nth-child(odd){background-color:#e9fbe5}.wp-block-table.is-style-stripes.has-subtle-pale-blue-background-color tbody tr:nth-child(odd){background-color:#e7f5fe}.wp-block-table.is-style-stripes.has-subtle-pale-pink-background-color tbody tr:nth-child(odd){background-color:#fcf0ef}.wp-block-table.is-style-stripes td,.wp-block-table.is-style-stripes th{border-color:transparent}.wp-block-table .has-border-color>*,.wp-block-table .has-border-color td,.wp-block-table .has-border-color th,.wp-block-table .has-border-color tr{border-color:inherit}.wp-block-table table[style*=border-style]>*,.wp-block-table table[style*=border-style] td,.wp-block-table table[style*=border-style] th,.wp-block-table table[style*=border-style] tr{border-style:inherit}.wp-block-table table[style*=border-width]>*,.wp-block-table table[style*=border-width] td,.wp-block-table table[style*=border-width] th,.wp-block-table table[style*=border-width] tr{border-width:inherit}.wp-block-text-columns,.wp-block-text-columns.aligncenter{display:flex}.wp-block-text-columns .wp-block-column{margin:0 1em;padding:0}.wp-block-text-columns .wp-block-column:first-child{margin-left:0}.wp-block-text-columns .wp-block-column:last-child{margin-right:0}.wp-block-text-columns.columns-2 .wp-block-column{width:50%}.wp-block-text-columns.columns-3 .wp-block-column{width:33.33333%}.wp-block-text-columns.columns-4 .wp-block-column{width:25%}pre.wp-block-verse{font-family:inherit;overflow:auto;white-space:pre-wrap}.wp-block-video{margin:0 0 1em}.wp-block-video video{width:100%}@supports (position:sticky){.wp-block-video [poster]{-o-object-fit:cover;object-fit:cover}}.wp-block-video.aligncenter{text-align:center}.wp-block-video figcaption{margin-top:.5em;margin-bottom:1em}.wp-block-post-featured-image{margin-left:0;margin-right:0}.wp-block-post-featured-image a{display:inline-block}.wp-block-post-featured-image img{max-width:100%;width:100%;height:auto;vertical-align:bottom}.wp-block-post-featured-image.alignfull img,.wp-block-post-featured-image.alignwide img{width:100%}:root{--wp--preset--font-size--normal:16px;--wp--preset--font-size--huge:42px}:root .has-very-light-gray-background-color{background-color:#eee}:root .has-very-dark-gray-background-color{background-color:#313131}:root .has-very-light-gray-color{color:#eee}:root .has-very-dark-gray-color{color:#313131}:root .has-vivid-green-cyan-to-vivid-cyan-blue-gradient-background{background:linear-gradient(135deg,#00d084,#0693e3)}:root .has-purple-crush-gradient-background{background:linear-gradient(135deg,#34e2e4,#4721fb 50%,#ab1dfe)}:root .has-hazy-dawn-gradient-background{background:linear-gradient(135deg,#faaca8,#dad0ec)}:root .has-subdued-olive-gradient-background{background:linear-gradient(135deg,#fafae1,#67a671)}:root .has-atomic-cream-gradient-background{background:linear-gradient(135deg,#fdd79a,#004a59)}:root .has-nightshade-gradient-background{background:linear-gradient(135deg,#330968,#31cdcf)}:root .has-midnight-gradient-background{background:linear-gradient(135deg,#020381,#2874fc)}.has-regular-font-size{font-size:1em}.has-larger-font-size{font-size:2.625em}.has-normal-font-size{font-size:var(--wp--preset--font-size--normal)}.has-huge-font-size{font-size:var(--wp--preset--font-size--huge)}.has-text-align-center{text-align:center}.has-text-align-left{text-align:left}.has-text-align-right{text-align:right}#end-resizable-editor-section{display:none}.aligncenter{clear:both}.items-justified-left{justify-content:flex-start}.items-justified-center{justify-content:center}.items-justified-right{justify-content:flex-end}.items-justified-space-between{justify-content:space-between}.screen-reader-text{border:0;clip:rect(1px,1px,1px,1px);-webkit-clip-path:inset(50%);clip-path:inset(50%);height:1px;margin:-1px;overflow:hidden;padding:0;position:absolute;width:1px;word-wrap:normal!important}.screen-reader-text:focus{background-color:#ddd;clip:auto!important;-webkit-clip-path:none;clip-path:none;color:#444;display:block;font-size:1em;height:auto;left:5px;line-height:normal;padding:15px 23px 14px;text-decoration:none;top:5px;width:auto;z-index:100000}html :where(img[class*=wp-image-]){height:auto;max-width:100%} body{--wp--preset--color--black:#000;--wp--preset--color--cyan-bluish-gray:#abb8c3;--wp--preset--color--white:#fff;--wp--preset--color--pale-pink:#f78da7;--wp--preset--color--vivid-red:#cf2e2e;--wp--preset--color--luminous-vivid-orange:#ff6900;--wp--preset--color--luminous-vivid-amber:#fcb900;--wp--preset--color--light-green-cyan:#7bdcb5;--wp--preset--color--vivid-green-cyan:#00d084;--wp--preset--color--pale-cyan-blue:#8ed1fc;--wp--preset--color--vivid-cyan-blue:#0693e3;--wp--preset--color--vivid-purple:#9b51e0;--wp--preset--gradient--vivid-cyan-blue-to-vivid-purple:linear-gradient(135deg,rgba(6,147,227,1) 0%,#9b51e0 100%);--wp--preset--gradient--light-green-cyan-to-vivid-green-cyan:linear-gradient(135deg,#7adcb4 0%,#00d082 100%);--wp--preset--gradient--luminous-vivid-amber-to-luminous-vivid-orange:linear-gradient(135deg,rgba(252,185,0,1) 0%,rgba(255,105,0,1) 100%);--wp--preset--gradient--luminous-vivid-orange-to-vivid-red:linear-gradient(135deg,rgba(255,105,0,1) 0%,#cf2e2e 100%);--wp--preset--gradient--very-light-gray-to-cyan-bluish-gray:linear-gradient(135deg,#eee 0%,#a9b8c3 100%);--wp--preset--gradient--cool-to-warm-spectrum:linear-gradient(135deg,#4aeadc 0%,#9778d1 20%,#cf2aba 40%,#ee2c82 60%,#fb6962 80%,#fef84c 100%);--wp--preset--gradient--blush-light-purple:linear-gradient(135deg,#ffceec 0%,#9896f0 100%);--wp--preset--gradient--blush-bordeaux:linear-gradient(135deg,#fecda5 0%,#fe2d2d 50%,#6b003e 100%);--wp--preset--gradient--luminous-dusk:linear-gradient(135deg,#ffcb70 0%,#c751c0 50%,#4158d0 100%);--wp--preset--gradient--pale-ocean:linear-gradient(135deg,#fff5cb 0%,#b6e3d4 50%,#33a7b5 100%);--wp--preset--gradient--electric-grass:linear-gradient(135deg,#caf880 0%,#71ce7e 100%);--wp--preset--gradient--midnight:linear-gradient(135deg,#020381 0%,#2874fc 100%);--wp--preset--duotone--dark-grayscale:url('#wp-duotone-dark-grayscale');--wp--preset--duotone--grayscale:url('#wp-duotone-grayscale');--wp--preset--duotone--purple-yellow:url('#wp-duotone-purple-yellow');--wp--preset--duotone--blue-red:url('#wp-duotone-blue-red');--wp--preset--duotone--midnight:url('#wp-duotone-midnight');--wp--preset--duotone--magenta-yellow:url('#wp-duotone-magenta-yellow');--wp--preset--duotone--purple-green:url('#wp-duotone-purple-green');--wp--preset--duotone--blue-orange:url('#wp-duotone-blue-orange');--wp--preset--font-size--small:13px;--wp--preset--font-size--medium:20px;--wp--preset--font-size--large:36px;--wp--preset--font-size--x-large:42px}.has-black-color{color:var(--wp--preset--color--black) !important}.has-cyan-bluish-gray-color{color:var(--wp--preset--color--cyan-bluish-gray) !important}.has-white-color{color:var(--wp--preset--color--white) !important}.has-pale-pink-color{color:var(--wp--preset--color--pale-pink) !important}.has-vivid-red-color{color:var(--wp--preset--color--vivid-red) !important}.has-luminous-vivid-orange-color{color:var(--wp--preset--color--luminous-vivid-orange) !important}.has-luminous-vivid-amber-color{color:var(--wp--preset--color--luminous-vivid-amber) !important}.has-light-green-cyan-color{color:var(--wp--preset--color--light-green-cyan) !important}.has-vivid-green-cyan-color{color:var(--wp--preset--color--vivid-green-cyan) !important}.has-pale-cyan-blue-color{color:var(--wp--preset--color--pale-cyan-blue) !important}.has-vivid-cyan-blue-color{color:var(--wp--preset--color--vivid-cyan-blue) !important}.has-vivid-purple-color{color:var(--wp--preset--color--vivid-purple) !important}.has-black-background-color{background-color:var(--wp--preset--color--black) !important}.has-cyan-bluish-gray-background-color{background-color:var(--wp--preset--color--cyan-bluish-gray) !important}.has-white-background-color{background-color:var(--wp--preset--color--white) !important}.has-pale-pink-background-color{background-color:var(--wp--preset--color--pale-pink) !important}.has-vivid-red-background-color{background-color:var(--wp--preset--color--vivid-red) !important}.has-luminous-vivid-orange-background-color{background-color:var(--wp--preset--color--luminous-vivid-orange) !important}.has-luminous-vivid-amber-background-color{background-color:var(--wp--preset--color--luminous-vivid-amber) !important}.has-light-green-cyan-background-color{background-color:var(--wp--preset--color--light-green-cyan) !important}.has-vivid-green-cyan-background-color{background-color:var(--wp--preset--color--vivid-green-cyan) !important}.has-pale-cyan-blue-background-color{background-color:var(--wp--preset--color--pale-cyan-blue) !important}.has-vivid-cyan-blue-background-color{background-color:var(--wp--preset--color--vivid-cyan-blue) !important}.has-vivid-purple-background-color{background-color:var(--wp--preset--color--vivid-purple) !important}.has-black-border-color{border-color:var(--wp--preset--color--black) !important}.has-cyan-bluish-gray-border-color{border-color:var(--wp--preset--color--cyan-bluish-gray) !important}.has-white-border-color{border-color:var(--wp--preset--color--white) !important}.has-pale-pink-border-color{border-color:var(--wp--preset--color--pale-pink) !important}.has-vivid-red-border-color{border-color:var(--wp--preset--color--vivid-red) !important}.has-luminous-vivid-orange-border-color{border-color:var(--wp--preset--color--luminous-vivid-orange) !important}.has-luminous-vivid-amber-border-color{border-color:var(--wp--preset--color--luminous-vivid-amber) !important}.has-light-green-cyan-border-color{border-color:var(--wp--preset--color--light-green-cyan) !important}.has-vivid-green-cyan-border-color{border-color:var(--wp--preset--color--vivid-green-cyan) !important}.has-pale-cyan-blue-border-color{border-color:var(--wp--preset--color--pale-cyan-blue) !important}.has-vivid-cyan-blue-border-color{border-color:var(--wp--preset--color--vivid-cyan-blue) !important}.has-vivid-purple-border-color{border-color:var(--wp--preset--color--vivid-purple) !important}.has-vivid-cyan-blue-to-vivid-purple-gradient-background{background:var(--wp--preset--gradient--vivid-cyan-blue-to-vivid-purple) !important}.has-light-green-cyan-to-vivid-green-cyan-gradient-background{background:var(--wp--preset--gradient--light-green-cyan-to-vivid-green-cyan) !important}.has-luminous-vivid-amber-to-luminous-vivid-orange-gradient-background{background:var(--wp--preset--gradient--luminous-vivid-amber-to-luminous-vivid-orange) !important}.has-luminous-vivid-orange-to-vivid-red-gradient-background{background:var(--wp--preset--gradient--luminous-vivid-orange-to-vivid-red) !important}.has-very-light-gray-to-cyan-bluish-gray-gradient-background{background:var(--wp--preset--gradient--very-light-gray-to-cyan-bluish-gray) !important}.has-cool-to-warm-spectrum-gradient-background{background:var(--wp--preset--gradient--cool-to-warm-spectrum) !important}.has-blush-light-purple-gradient-background{background:var(--wp--preset--gradient--blush-light-purple) !important}.has-blush-bordeaux-gradient-background{background:var(--wp--preset--gradient--blush-bordeaux) !important}.has-luminous-dusk-gradient-background{background:var(--wp--preset--gradient--luminous-dusk) !important}.has-pale-ocean-gradient-background{background:var(--wp--preset--gradient--pale-ocean) !important}.has-electric-grass-gradient-background{background:var(--wp--preset--gradient--electric-grass) !important}.has-midnight-gradient-background{background:var(--wp--preset--gradient--midnight) !important}.has-small-font-size{font-size:var(--wp--preset--font-size--small) !important}.has-medium-font-size{font-size:var(--wp--preset--font-size--medium) !important}.has-large-font-size{font-size:var(--wp--preset--font-size--large) !important}.has-x-large-font-size{font-size:var(--wp--preset--font-size--x-large) !important} #rmp_menu_trigger-2504{width:55px;height:55px;position:absolute;top:12px;border-radius:5px;display:none;text-decoration:none;right:5%;background:0 0;transition:transform .5s,background-color .5s}#rmp_menu_trigger-2504 .rmp-trigger-box{width:25px;color:#fff}#rmp_menu_trigger-2504 .rmp-trigger-icon-active,#rmp_menu_trigger-2504 .rmp-trigger-text-open{display:none}#rmp_menu_trigger-2504.is-active .rmp-trigger-icon-active,#rmp_menu_trigger-2504.is-active .rmp-trigger-text-open{display:inline}#rmp_menu_trigger-2504.is-active .rmp-trigger-icon-inactive,#rmp_menu_trigger-2504.is-active .rmp-trigger-text{display:none}#rmp_menu_trigger-2504 .rmp-trigger-label{color:#fff;pointer-events:none;line-height:13px;font-family:inherit;font-size:14px;display:inline;text-transform:inherit}#rmp_menu_trigger-2504 .rmp-trigger-label.rmp-trigger-label-top{display:block;margin-bottom:12px}#rmp_menu_trigger-2504 .rmp-trigger-label.rmp-trigger-label-bottom{display:block;margin-top:12px}#rmp_menu_trigger-2504 .responsive-menu-pro-inner{display:block}#rmp_menu_trigger-2504 .responsive-menu-pro-inner,#rmp_menu_trigger-2504 .responsive-menu-pro-inner:before,#rmp_menu_trigger-2504 .responsive-menu-pro-inner:after{width:25px;height:3px;background-color:#1a1d18;border-radius:4px;position:absolute}#rmp_menu_trigger-2504.is-active .responsive-menu-pro-inner,#rmp_menu_trigger-2504.is-active .responsive-menu-pro-inner:before,#rmp_menu_trigger-2504.is-active .responsive-menu-pro-inner:after{background-color:#1a1d18}#rmp_menu_trigger-2504:hover .responsive-menu-pro-inner,#rmp_menu_trigger-2504:hover .responsive-menu-pro-inner:before,#rmp_menu_trigger-2504:hover .responsive-menu-pro-inner:after{background-color:#1a1d18}@media screen and (max-width:1023px){#menu-main{display:none !important}#rmp_menu_trigger-2504{display:block}#rmp-container-2504{position:fixed;top:0;margin:0;transition:transform .5s;overflow:auto;display:block;width:75%;max-width:320px;background-color:#fff;background-image:url("");height:100%;left:0;padding-top:0;padding-left:0;padding-bottom:0;padding-right:0}#rmp-menu-wrap-2504{padding-top:0;padding-left:0;padding-bottom:0;padding-right:0;background-color:#fff}#rmp-menu-wrap-2504 .rmp-menu,#rmp-menu-wrap-2504 .rmp-submenu{width:100%;box-sizing:border-box;margin:0;padding:0}#rmp-menu-wrap-2504 .rmp-submenu-depth-1 .rmp-menu-item-link{padding-left:10%}#rmp-menu-wrap-2504 .rmp-submenu-depth-2 .rmp-menu-item-link{padding-left:15%}#rmp-menu-wrap-2504 .rmp-submenu-depth-3 .rmp-menu-item-link{padding-left:20%}#rmp-menu-wrap-2504 .rmp-submenu-depth-4 .rmp-menu-item-link{padding-left:25%}#rmp-menu-wrap-2504 .rmp-submenu.rmp-submenu-open{display:block}#rmp-menu-wrap-2504 .rmp-menu-item{width:100%;list-style:none;margin:0}#rmp-menu-wrap-2504 .rmp-menu-item-link{height:40px;line-height:40px;font-size:16px;border-bottom:1px solid #1a1d18;font-family:"Playfair Display","Georgia",Cambria,Times New Roman,Times,serif;color:#1a1d18;text-align:left;background-color:#fff;font-weight:400;letter-spacing:0px;display:block;width:100%;text-decoration:none;position:relative;overflow:hidden;transition:background-color .5s,border-color .5s,.5s;padding:0 5%;padding-right:50px}#rmp-menu-wrap-2504 .rmp-menu-item-link:after,#rmp-menu-wrap-2504 .rmp-menu-item-link:before{display:none}#rmp-menu-wrap-2504 .rmp-menu-item-link:hover{color:#00a199;border-color:#1a1d18;background-color:#fff}#rmp-menu-wrap-2504 .rmp-menu-item-link:focus{outline:none;border-color:unset;box-shadow:unset}#rmp-menu-wrap-2504 .rmp-menu-item-link .rmp-font-icon{height:40px;line-height:40px;margin-right:10px;font-size:16px}#rmp-menu-wrap-2504 .rmp-menu-current-item .rmp-menu-item-link{color:#00a199;border-color:#1a1d18;background-color:#fff}#rmp-menu-wrap-2504 .rmp-menu-current-item .rmp-menu-item-link:hover{color:#00a199;border-color:#1a1d18;background-color:#fff}#rmp-menu-wrap-2504 .rmp-menu-subarrow{position:absolute;top:0;bottom:0;text-align:center;overflow:hidden;background-size:cover;overflow:hidden;right:0;border-left-style:solid;border-left-color:#212121;border-left-width:1px;height:40px;width:40px;color:#fff;background-color:#212121}#rmp-menu-wrap-2504 .rmp-menu-subarrow:hover{color:#fff;border-color:#3f3f3f;background-color:#3f3f3f}#rmp-menu-wrap-2504 .rmp-menu-subarrow .rmp-font-icon{margin-right:unset}#rmp-menu-wrap-2504 .rmp-menu-subarrow *{vertical-align:middle;line-height:40px}#rmp-menu-wrap-2504 .rmp-menu-subarrow-active{display:block;background-size:cover;color:#fff;border-color:#212121;background-color:#212121}#rmp-menu-wrap-2504 .rmp-menu-subarrow-active:hover{color:#fff;border-color:#3f3f3f;background-color:#3f3f3f}#rmp-menu-wrap-2504 .rmp-submenu{display:none}#rmp-menu-wrap-2504 .rmp-submenu .rmp-menu-item-link{height:40px;line-height:40px;letter-spacing:0px;font-size:16px;border-bottom:1px solid #1a1d18;font-family:"Playfair Display","Georgia",Cambria,Times New Roman,Times,serif;font-weight:400;color:#1a1d18;text-align:left;background-color:#fff}#rmp-menu-wrap-2504 .rmp-submenu .rmp-menu-item-link:hover{color:#00a199;border-color:#1a1d18;background-color:#fff}#rmp-menu-wrap-2504 .rmp-submenu .rmp-menu-current-item .rmp-menu-item-link{color:#00a199;border-color:#1a1d18;background-color:#fff}#rmp-menu-wrap-2504 .rmp-submenu .rmp-menu-current-item .rmp-menu-item-link:hover{color:#00a199;border-color:#1a1d18;background-color:#fff}#rmp-menu-wrap-2504 .rmp-submenu .rmp-menu-subarrow{right:0;border-right:unset;border-left-style:solid;border-left-color:#1d4354;border-left-width:0;height:39px;line-height:39px;width:40px;color:#fff;background-color:inherit}#rmp-menu-wrap-2504 .rmp-submenu .rmp-menu-subarrow:hover{color:#fff;border-color:#3f3f3f;background-color:inherit}#rmp-menu-wrap-2504 .rmp-submenu .rmp-menu-subarrow-active{color:#fff;border-color:#1d4354;background-color:inherit}#rmp-menu-wrap-2504 .rmp-submenu .rmp-menu-subarrow-active:hover{color:#fff;border-color:#3f3f3f;background-color:inherit}#rmp-menu-wrap-2504 .rmp-menu-item-description{margin:0;padding:5px 5%;opacity:.8;color:#1a1d18}#rmp-search-box-2504{display:block;padding-top:0;padding-left:5%;padding-bottom:0;padding-right:5%}#rmp-search-box-2504 .rmp-search-form{margin:0}#rmp-search-box-2504 .rmp-search-box{background:#fff;border:1px solid #dadada;color:#333;width:100%;padding:0 5%;border-radius:30px;height:45px;-webkit-appearance:none}#rmp-search-box-2504 .rmp-search-box::placeholder{color:#c7c7cd}#rmp-search-box-2504 .rmp-search-box:focus{background-color:#fff;outline:2px solid #dadada;color:#333}#rmp-menu-title-2504{background-color:#212121;color:#fff;text-align:left;font-size:13px;padding-top:10%;padding-left:5%;padding-bottom:0;padding-right:5%;font-weight:400;transition:background-color .5s,border-color .5s,color .5s}#rmp-menu-title-2504:hover{background-color:#212121;color:#fff}#rmp-menu-title-2504>a{color:#fff;width:100%;background-color:unset;text-decoration:none}#rmp-menu-title-2504>a:hover{color:#fff}#rmp-menu-title-2504 .rmp-font-icon{font-size:13px}#rmp-menu-additional-content-2504{padding-top:0;padding-left:5%;padding-bottom:0;padding-right:5%;color:#fff;text-align:center;font-size:16px}}.rmp-container{display:none;visibility:visible;padding:0;z-index:99998;transition:all .3s}.rmp-container.rmp-fade-top,.rmp-container.rmp-fade-left,.rmp-container.rmp-fade-right,.rmp-container.rmp-fade-bottom{display:none}.rmp-container.rmp-slide-left,.rmp-container.rmp-push-left{transform:translateX(-100%);-ms-transform:translateX(-100%);-webkit-transform:translateX(-100%);-moz-transform:translateX(-100%)}.rmp-container.rmp-slide-left.rmp-menu-open,.rmp-container.rmp-push-left.rmp-menu-open{transform:translateX(0);-ms-transform:translateX(0);-webkit-transform:translateX(0);-moz-transform:translateX(0)}.rmp-container.rmp-slide-right,.rmp-container.rmp-push-right{transform:translateX(100%);-ms-transform:translateX(100%);-webkit-transform:translateX(100%);-moz-transform:translateX(100%)}.rmp-container.rmp-slide-right.rmp-menu-open,.rmp-container.rmp-push-right.rmp-menu-open{transform:translateX(0);-ms-transform:translateX(0);-webkit-transform:translateX(0);-moz-transform:translateX(0)}.rmp-container.rmp-slide-top,.rmp-container.rmp-push-top{transform:translateY(-100%);-ms-transform:translateY(-100%);-webkit-transform:translateY(-100%);-moz-transform:translateY(-100%)}.rmp-container.rmp-slide-top.rmp-menu-open,.rmp-container.rmp-push-top.rmp-menu-open{transform:translateY(0);-ms-transform:translateY(0);-webkit-transform:translateY(0);-moz-transform:translateY(0)}.rmp-container.rmp-slide-bottom,.rmp-container.rmp-push-bottom{transform:translateY(100%);-ms-transform:translateY(100%);-webkit-transform:translateY(100%);-moz-transform:translateY(100%)}.rmp-container.rmp-slide-bottom.rmp-menu-open,.rmp-container.rmp-push-bottom.rmp-menu-open{transform:translateX(0);-ms-transform:translateX(0);-webkit-transform:translateX(0);-moz-transform:translateX(0)}.rmp-container::-webkit-scrollbar{width:0}.rmp-container ::-webkit-scrollbar-track{box-shadow:inset 0 0 5px transparent}.rmp-container ::-webkit-scrollbar-thumb{background:0 0}.rmp-container ::-webkit-scrollbar-thumb:hover{background:0 0}.rmp-container .rmp-menu-wrap .rmp-menu{transition:none;border-radius:0;box-shadow:none;background:0 0;border:0;bottom:auto;box-sizing:border-box;clip:auto;color:#666;display:block;float:none;font-family:inherit;font-size:14px;height:auto;left:auto;line-height:1.7;list-style-type:none;margin:0;min-height:auto;max-height:none;opacity:1;outline:none;overflow:visible;padding:0;position:relative;pointer-events:auto;right:auto;text-align:left;text-decoration:none;text-indent:0;text-transform:none;transform:none;top:auto;visibility:inherit;width:auto;word-wrap:break-word;white-space:normal}.rmp-container .rmp-menu-additional-content{display:block;word-break:break-word}.rmp-container .rmp-menu-title{display:flex;flex-direction:column}.rmp-container .rmp-menu-title .rmp-menu-title-image{max-width:100%;margin-bottom:15px;display:block;margin:auto;margin-bottom:15px}button.rmp_menu_trigger{z-index:999999;overflow:hidden;outline:none;border:0;display:none;margin:0;transition:transform .5s,background-color .5s;padding:0}button.rmp_menu_trigger .responsive-menu-pro-inner:before,button.rmp_menu_trigger .responsive-menu-pro-inner:after{content:"";display:block}button.rmp_menu_trigger .responsive-menu-pro-inner:before{top:10px}button.rmp_menu_trigger .responsive-menu-pro-inner:after{bottom:10px}button.rmp_menu_trigger .rmp-trigger-box{width:40px;display:inline-block;position:relative;pointer-events:none;vertical-align:super}.admin-bar .rmp-container,.admin-bar .rmp_menu_trigger{margin-top:32px !important}@media screen and (max-width:782px){.admin-bar .rmp-container,.admin-bar .rmp_menu_trigger{margin-top:46px !important}}.rmp-menu-trigger-boring .responsive-menu-pro-inner{transition-property:none}.rmp-menu-trigger-boring .responsive-menu-pro-inner:after,.rmp-menu-trigger-boring .responsive-menu-pro-inner:before{transition-property:none}.rmp-menu-trigger-boring.is-active .responsive-menu-pro-inner{transform:rotate(45deg)}.rmp-menu-trigger-boring.is-active .responsive-menu-pro-inner:before{top:0;opacity:0}.rmp-menu-trigger-boring.is-active .responsive-menu-pro-inner:after{bottom:0;transform:rotate(-90deg)} @font-face{font-family:'franklin_gothic_fsdemi_italic';src:url(//provoc.me/wp-content/themes/provoc/library/fonts/franklingothic-demiit-webfont.eot);src:url(//provoc.me/wp-content/themes/provoc/library/fonts/franklingothic-demiit-webfont.eot?#iefix) format('embedded-opentype'),url(//provoc.me/wp-content/themes/provoc/library/fonts/franklingothic-demiit-webfont.woff2) format('woff2'),url(//provoc.me/wp-content/themes/provoc/library/fonts/franklingothic-demiit-webfont.woff) format('woff'),url(//provoc.me/wp-content/themes/provoc/library/fonts/franklingothic-demiit-webfont.ttf) format('truetype'),url(//provoc.me/wp-content/themes/provoc/library/fonts/franklingothic-demiit-webfont.svg#franklin_gothic_fsdemi_italic) format('svg');font-weight:400;font-style:normal}@font-face{font-family:'franklin_gothic_fsdemi';src:url(//provoc.me/wp-content/themes/provoc/library/fonts/franklingothic-demi-webfont.eot);src:url(//provoc.me/wp-content/themes/provoc/library/fonts/franklingothic-demi-webfont.eot?#iefix) format('embedded-opentype'),url(//provoc.me/wp-content/themes/provoc/library/fonts/franklingothic-demi-webfont.woff2) format('woff2'),url(//provoc.me/wp-content/themes/provoc/library/fonts/franklingothic-demi-webfont.woff) format('woff'),url(//provoc.me/wp-content/themes/provoc/library/fonts/franklingothic-demi-webfont.ttf) format('truetype'),url(//provoc.me/wp-content/themes/provoc/library/fonts/franklingothic-demi-webfont.svg#franklin_gothic_fsdemi) format('svg');font-weight:400;font-style:normal}@font-face{font-family:'franklin_gothic_fsbook_italic';src:url(//provoc.me/wp-content/themes/provoc/library/fonts/franklingothic-bookit-webfont.eot);src:url(//provoc.me/wp-content/themes/provoc/library/fonts/franklingothic-bookit-webfont.eot?#iefix) format('embedded-opentype'),url(//provoc.me/wp-content/themes/provoc/library/fonts/franklingothic-bookit-webfont.woff2) format('woff2'),url(//provoc.me/wp-content/themes/provoc/library/fonts/franklingothic-bookit-webfont.woff) format('woff'),url(//provoc.me/wp-content/themes/provoc/library/fonts/franklingothic-bookit-webfont.ttf) format('truetype'),url(//provoc.me/wp-content/themes/provoc/library/fonts/franklingothic-bookit-webfont.svg#franklin_gothic_fsbook_italic) format('svg');font-weight:400;font-style:normal}@font-face{font-family:'franklin_gothic_fsbook';src:url(//provoc.me/wp-content/themes/provoc/library/fonts/franklingothic-book-webfont.eot);src:url(//provoc.me/wp-content/themes/provoc/library/fonts/franklingothic-book-webfont.eot?#iefix) format('embedded-opentype'),url(//provoc.me/wp-content/themes/provoc/library/fonts/franklingothic-book-webfont.woff2) format('woff2'),url(//provoc.me/wp-content/themes/provoc/library/fonts/franklingothic-book-webfont.woff) format('woff'),url(//provoc.me/wp-content/themes/provoc/library/fonts/franklingothic-book-webfont.ttf) format('truetype'),url(//provoc.me/wp-content/themes/provoc/library/fonts/franklingothic-book-webfont.svg#franklin_gothic_fsbook) format('svg');font-weight:400;font-style:normal} /*! Made with Bones: http://themble.com/bones :) */ article,aside,details,figcaption,figure,footer,header,hgroup,main,nav,section,summary{display:block}audio,canvas,video{display:inline-block}audio:not([controls]){display:none;height:0}[hidden],template{display:none}html{font-family:sans-serif;-ms-text-size-adjust:100%;-webkit-text-size-adjust:100%}body{margin:0}a{background:0 0}a:focus{outline:thin dotted}a:active,a:hover{outline:0}h1{font-size:2em;margin:.67em 0}abbr[title]{border-bottom:1px dotted}b,strong,.strong{font-weight:700}dfn,em,.em{font-style:italic}hr{-moz-box-sizing:content-box;box-sizing:content-box;height:0}pre{margin:0}code,kbd,pre,samp{font-family:monospace,serif;font-size:1em}pre{white-space:pre-wrap}q{quotes:"\201C" "\201D" "\2018" "\2019"}q:before,q:after{content:'';content:none}small,.small{font-size:75%}sub,sup{font-size:75%;line-height:0;position:relative;vertical-align:baseline}sup{top:-.5em}sub{bottom:-.25em}dl,menu,ol,ul{margin:1em 0}dd{margin:0}menu{padding:0 0 0 40px}ol,ul{padding:0;list-style-type:none}nav ul,nav ol{list-style:none;list-style-image:none}img{border:0}svg:not(:root){overflow:hidden}figure{margin:0}fieldset{border:1px solid silver;margin:0 2px;padding:.35em .625em .75em}legend{border:0;padding:0}button,input,select,textarea{font-family:inherit;font-size:100%;margin:0}button,input{line-height:normal}button,select{text-transform:none}button,html input[type=button],input[type=reset],input[type=submit]{-webkit-appearance:button;cursor:pointer}button[disabled],html input[disabled]{cursor:default}input[type=checkbox],input[type=radio]{box-sizing:border-box;padding:0}input[type=search]{-webkit-appearance:textfield;-moz-box-sizing:content-box;-webkit-box-sizing:content-box;box-sizing:content-box}input[type=search]::-webkit-search-cancel-button,input[type=search]::-webkit-search-decoration{-webkit-appearance:none}button::-moz-focus-inner,input::-moz-focus-inner{border:0;padding:0}textarea{overflow:auto;vertical-align:top}table{border-collapse:collapse;border-spacing:0}*{-webkit-box-sizing:border-box;-moz-box-sizing:border-box;box-sizing:border-box}.image-replacement,.ir{text-indent:100%;white-space:nowrap;overflow:hidden}.clearfix,.cf,.comment-respond{zoom:1}.clearfix:before,.clearfix:after,.cf:before,.comment-respond:before,.cf:after,.comment-respond:after{content:"";display:table}.clearfix:after,.cf:after,.comment-respond:after{clear:both}span.amp{font-family:Baskerville,'Goudy Old Style',Palatino,'Book Antiqua',serif!important;font-style:italic}.flex-wrap{-webkit-flex-wrap:wrap;-ms-flex-wrap:wrap;flex-wrap:wrap}.blue-btn,.comment-reply-link,#submit,.ghost-btn,.ghost-btn.teal,.wpcf7-submit,.orange.btn,.turquoise-btn{display:inline-block;position:relative;font-family:"franklin_gothic_fsbook","Helvetica Neue",Helvetica,Arial,sans-serif;text-decoration:none;color:#fff;font-weight:400;padding:12px 18px;font-size:1.125em;font-weight:600;border-radius:5px;border:0;cursor:pointer;-webkit-transition:background-color .14s ease-in-out;transition:background-color .14s ease-in-out}.blue-btn:hover,.comment-reply-link:hover,#submit:hover,.ghost-btn:hover,.wpcf7-submit:hover,.orange.btn:hover,.turquoise-btn:hover,.blue-btn:focus,.comment-reply-link:focus,#submit:focus,.ghost-btn:focus,.wpcf7-submit:focus,.orange.btn:focus,.turquoise-btn:focus{color:#fff;text-decoration:none;outline:none}.blue-btn:active,.comment-reply-link:active,#submit:active,.ghost-btn:active,.wpcf7-submit:active,.orange.btn:active,.turquoise-btn:active{top:1px}.blue-btn,.comment-reply-link,#submit{background-color:#2980b9}.blue-btn:hover,.comment-reply-link:hover,#submit:hover,.blue-btn:focus,.comment-reply-link:focus,#submit:focus{background-color:#2574a8}.blue-btn:active,.comment-reply-link:active,#submit:active{background-color:#2472a4}.ghost-btn{background:0 0;border:2px solid #79d5d2;color:#79d5d2;text-transform:uppercase}.ghost-btn:hover{background-color:#79d5d2;color:#212620}.ghost-btn.teal{background-color:transparent;border:2px solid #16a89c;color:#16a89c;text-transform:uppercase}.ghost-btn.teal:active,.ghost-btn.teal:focus{color:#16a89c}.ghost-btn.teal:hover{background-color:#16a89c;color:#fff}.wpcf7-submit{background-color:#16a89c;border:2px solid #16a89c;color:#fff;text-transform:uppercase}.wpcf7-submit:active,.wpcf7-submit:focus{color:#fff}.wpcf7-submit:hover{background-color:transparent;color:#16a89c}.ghost-btn.white{border-color:#fff;color:#fff}.ghost-btn.white:hover{background-color:#fff;color:#16a89c}.ghost-btn.light-blue{border-color:#8adcdb;color:#8adcdb}.ghost-btn.light-blue:hover{background-color:#8adcdb;color:#16a89c}.orange.btn{background-color:#f89e6b;color:#fff;text-transform:uppercase;font-weight:400;min-width:222px;border:3px solid #f89e6b}.orange.btn:hover{background-color:transparent;color:#f89e6b}.turquoise-btn{background-color:#00a199;color:#fff;text-transform:uppercase;width:100%;max-width:343px;border:3px solid #00a199}.turquoise-btn:hover{background-color:transparent;color:#00a199}@media only screen and (min-width:768px){.orange.btn{font-size:1.25em}}input[type=text],input[type=password],input[type=datetime],input[type=datetime-local],input[type=date],input[type=month],input[type=time],input[type=week],input[type=number],input[type=email],input[type=url],input[type=search],input[type=tel],input[type=color],select,textarea,.field{display:block;line-height:1em;padding:6px 30px;margin-bottom:40px;font-size:1.25em;color:#212620;vertical-align:middle;box-shadow:none;border:0;border-bottom:2px solid #16a89c;width:100%;max-width:600px;font-family:"franklin_gothic_fsbook","Helvetica Neue",Helvetica,Arial,sans-serif;background-color:#fff;-webkit-transition:background-color .24s ease-in-out;transition:background-color .24s ease-in-out}input[type=text]:focus,input[type=text]:active,input[type=password]:focus,input[type=password]:active,input[type=datetime]:focus,input[type=datetime]:active,input[type=datetime-local]:focus,input[type=datetime-local]:active,input[type=date]:focus,input[type=date]:active,input[type=month]:focus,input[type=month]:active,input[type=time]:focus,input[type=time]:active,input[type=week]:focus,input[type=week]:active,input[type=number]:focus,input[type=number]:active,input[type=email]:focus,input[type=email]:active,input[type=url]:focus,input[type=url]:active,input[type=search]:focus,input[type=search]:active,input[type=tel]:focus,input[type=tel]:active,input[type=color]:focus,input[type=color]:active,select:focus,select:active,textarea:focus,textarea:active,.field:focus,.field:active{outline:none}input[type=text].error,input[type=text].is-invalid,input[type=password].error,input[type=password].is-invalid,input[type=datetime].error,input[type=datetime].is-invalid,input[type=datetime-local].error,input[type=datetime-local].is-invalid,input[type=date].error,input[type=date].is-invalid,input[type=month].error,input[type=month].is-invalid,input[type=time].error,input[type=time].is-invalid,input[type=week].error,input[type=week].is-invalid,input[type=number].error,input[type=number].is-invalid,input[type=email].error,input[type=email].is-invalid,input[type=url].error,input[type=url].is-invalid,input[type=search].error,input[type=search].is-invalid,input[type=tel].error,input[type=tel].is-invalid,input[type=color].error,input[type=color].is-invalid,select.error,select.is-invalid,textarea.error,textarea.is-invalid,.field.error,.field.is-invalid{color:#fbe3e4;border-color:#fbe3e4;background-color:#fff;background-position:99% center;background-repeat:no-repeat;background-image:url(data:image/png;base64,iVBORw0KGgoAAAANSUhEUgAAABYAAAAWCAYAAADEtGw7AAAAGXRFWHRTb2Z0d2FyZQBBZG9iZSBJbWFnZVJlYWR5ccllPAAAAyRpVFh0WE1MOmNvbS5hZG9iZS54bXAAAAAAADw/eHBhY2tldCBiZWdpbj0i77u/IiBpZD0iVzVNME1wQ2VoaUh6cmVTek5UY3prYzlkIj8+IDx4OnhtcG1ldGEgeG1sbnM6eD0iYWRvYmU6bnM6bWV0YS8iIHg6eG1wdGs9IkFkb2JlIFhNUCBDb3JlIDUuMy1jMDExIDY2LjE0NTY2MSwgMjAxMi8wMi8wNi0xNDo1NjoyNyAgICAgICAgIj4gPHJkZjpSREYgeG1sbnM6cmRmPSJodHRwOi8vd3d3LnczLm9yZy8xOTk5LzAyLzIyLXJkZi1zeW50YXgtbnMjIj4gPHJkZjpEZXNjcmlwdGlvbiByZGY6YWJvdXQ9IiIgeG1sbnM6eG1wPSJodHRwOi8vbnMuYWRvYmUuY29tL3hhcC8xLjAvIiB4bWxuczp4bXBNTT0iaHR0cDovL25zLmFkb2JlLmNvbS94YXAvMS4wL21tLyIgeG1sbnM6c3RSZWY9Imh0dHA6Ly9ucy5hZG9iZS5jb20veGFwLzEuMC9zVHlwZS9SZXNvdXJjZVJlZiMiIHhtcDpDcmVhdG9yVG9vbD0iQWRvYmUgUGhvdG9zaG9wIENTNiAoTWFjaW50b3NoKSIgeG1wTU06SW5zdGFuY2VJRD0ieG1wLmlpZDo2NDM0NDREQkYwNEIxMUUyOTI4REZGQTEzMzA2MDcyNiIgeG1wTU06RG9jdW1lbnRJRD0ieG1wLmRpZDo2NDM0NDREQ0YwNEIxMUUyOTI4REZGQTEzMzA2MDcyNiI+IDx4bXBNTTpEZXJpdmVkRnJvbSBzdFJlZjppbnN0YW5jZUlEPSJ4bXAuaWlkOjQ3ODRGRkE2RjA0QTExRTI5MjhERkZBMTMzMDYwNzI2IiBzdFJlZjpkb2N1bWVudElEPSJ4bXAuZGlkOjY0MzQ0NERBRjA0QjExRTI5MjhERkZBMTMzMDYwNzI2Ii8+IDwvcmRmOkRlc2NyaXB0aW9uPiA8L3JkZjpSREY+IDwveDp4bXBtZXRhPiA8P3hwYWNrZXQgZW5kPSJyIj8+U8iT5wAAAedJREFUeNqk1U9I02Ecx/HtV3aIFAc1hcRDUoGXRAq0oNLA2CrsEFmHbikZu0iQYIFGYAiegkCpLipBxPpDEBMUzB0EhSG2LhG7hMR2GviPgUTvB57Bw8P3+U23B16HPX8+e/b8nt93wezZSMCnhXETF3AcB5BDCnH8Dq98ExcGHcFn8Ah3cdDni+fxnPDv9oAnTB7CKu6VCFXtChZy56LxUjt+jfuB8toSOth9wd7xWAWhqrUjYR/FRTwWJm+iIPT/w7bQf5ljiZnBg45dtKFX6H+LU8gIY8OEV6vgTkStwXWE8BPTGDHGPqNPz2mCfSOOYkA99TvCt1bhGPL68zMcwmncMuape10jrI+q4BbHi/FLn31S9z2x5tRhTc+1W506ipM+T3oRD4X+8+qtc4SqFvL0z/Fr14S+Szjis8bz9Lvvaq8cwS/wwGfdlqfPSWqTiFlX77o13u9Ym1PBs8JAytpRoy44X9Ft9E/gvbA+rYKn8NcaaMVc8UHgBw4b9/iqUQZ6hOAJFbyDcUflmsEX4a6+wTtHGfhAIUqa1U29Zc2BytouThD8x6xuN5CtMPi2CrXLZkZf/HyZoRFCP7n+QVR4PV7uI/AjGghN7OU/r1ilnqILtfpNC+o6vIFljBKYlhb/F2AAgaBsWR5wRiIAAAAASUVORK5CYII=);outline-color:#fbe3e4}input[type=text].success,input[type=text].is-valid,input[type=password].success,input[type=password].is-valid,input[type=datetime].success,input[type=datetime].is-valid,input[type=datetime-local].success,input[type=datetime-local].is-valid,input[type=date].success,input[type=date].is-valid,input[type=month].success,input[type=month].is-valid,input[type=time].success,input[type=time].is-valid,input[type=week].success,input[type=week].is-valid,input[type=number].success,input[type=number].is-valid,input[type=email].success,input[type=email].is-valid,input[type=url].success,input[type=url].is-valid,input[type=search].success,input[type=search].is-valid,input[type=tel].success,input[type=tel].is-valid,input[type=color].success,input[type=color].is-valid,select.success,select.is-valid,textarea.success,textarea.is-valid,.field.success,.field.is-valid{color:#e6efc2;border-color:#e6efc2;background-color:#fff;background-position:99% center;background-repeat:no-repeat;background-image:url(data:image/png;base64,iVBORw0KGgoAAAANSUhEUgAAABYAAAAWCAYAAADEtGw7AAAAGXRFWHRTb2Z0d2FyZQBBZG9iZSBJbWFnZVJlYWR5ccllPAAAAyRpVFh0WE1MOmNvbS5hZG9iZS54bXAAAAAAADw/eHBhY2tldCBiZWdpbj0i77u/IiBpZD0iVzVNME1wQ2VoaUh6cmVTek5UY3prYzlkIj8+IDx4OnhtcG1ldGEgeG1sbnM6eD0iYWRvYmU6bnM6bWV0YS8iIHg6eG1wdGs9IkFkb2JlIFhNUCBDb3JlIDUuMy1jMDExIDY2LjE0NTY2MSwgMjAxMi8wMi8wNi0xNDo1NjoyNyAgICAgICAgIj4gPHJkZjpSREYgeG1sbnM6cmRmPSJodHRwOi8vd3d3LnczLm9yZy8xOTk5LzAyLzIyLXJkZi1zeW50YXgtbnMjIj4gPHJkZjpEZXNjcmlwdGlvbiByZGY6YWJvdXQ9IiIgeG1sbnM6eG1wPSJodHRwOi8vbnMuYWRvYmUuY29tL3hhcC8xLjAvIiB4bWxuczp4bXBNTT0iaHR0cDovL25zLmFkb2JlLmNvbS94YXAvMS4wL21tLyIgeG1sbnM6c3RSZWY9Imh0dHA6Ly9ucy5hZG9iZS5jb20veGFwLzEuMC9zVHlwZS9SZXNvdXJjZVJlZiMiIHhtcDpDcmVhdG9yVG9vbD0iQWRvYmUgUGhvdG9zaG9wIENTNiAoTWFjaW50b3NoKSIgeG1wTU06SW5zdGFuY2VJRD0ieG1wLmlpZDo2NDM0NDRERkYwNEIxMUUyOTI4REZGQTEzMzA2MDcyNiIgeG1wTU06RG9jdW1lbnRJRD0ieG1wLmRpZDo2NDM0NDRFMEYwNEIxMUUyOTI4REZGQTEzMzA2MDcyNiI+IDx4bXBNTTpEZXJpdmVkRnJvbSBzdFJlZjppbnN0YW5jZUlEPSJ4bXAuaWlkOjY0MzQ0NERERjA0QjExRTI5MjhERkZBMTMzMDYwNzI2IiBzdFJlZjpkb2N1bWVudElEPSJ4bXAuZGlkOjY0MzQ0NERFRjA0QjExRTI5MjhERkZBMTMzMDYwNzI2Ii8+IDwvcmRmOkRlc2NyaXB0aW9uPiA8L3JkZjpSREY+IDwveDp4bXBtZXRhPiA8P3hwYWNrZXQgZW5kPSJyIj8+7olkTQAAAfhJREFUeNqklU9oE0EUhzdroWjw0tBeWlDxkEaIp55TsCU9VKIgCrHBelA8CQ1Kr1WPbZrQ3gqtQqvGqxpQc2jBk6BIIaAGD4qNCKURpDSKiPi98gLDsJt//uBjsztvfnk7895sIPAw6/joGMThFJyAXn2+A+9gA57/TaY/eU0OeBgfhGm4DiGnsb7DAszxBz/NAdcKjMJLuNWCqagHbsscN5+L+hmH4QkMOe1L5jzFfNA2PgT34ajTuY7AGuZB0/hmh5m+gS0r8xv1zRvg+gGCHZiOwnF4DP3iB3sQkYxPd2C6CWfhB9Xwlus5+K1j4jXuaq3a+gM1H9OPcAa+7q9lPidZJqHbiIm7Wg22rsEI7FrPSzAMX/T+ADyAKSsu7Fr1KplehLvwCs5DvfBf65p+MypqRbO1FXK9utH4/QKuaqYTsG3E3INJv00Q46px3+XxanJ/Ute2/vqP4FKDza2KcdljIKdnhS0xXYULTaqmLMZFn8FFSFtvt6x70ExFCS5oUXspq2ssa7oEl1swFa+CGFdgtkHgPDyDKy02zyxNU6lXRUZb1EuHYayNNs+Yh5B0WQo+/8fpJnNTZFuzz2OpjoQ2QruSOQlMy35fEGmEGMxY9e1brxobw7TkWA1h6xfckUPb+JhGoE/Hpfvew7qUld/H9J8AAwDpw3WYrxcZ3QAAAABJRU5ErkJggg==);outline-color:#e6efc2}input[type=text][disabled],input[type=text].is-disabled,input[type=password][disabled],input[type=password].is-disabled,input[type=datetime][disabled],input[type=datetime].is-disabled,input[type=datetime-local][disabled],input[type=datetime-local].is-disabled,input[type=date][disabled],input[type=date].is-disabled,input[type=month][disabled],input[type=month].is-disabled,input[type=time][disabled],input[type=time].is-disabled,input[type=week][disabled],input[type=week].is-disabled,input[type=number][disabled],input[type=number].is-disabled,input[type=email][disabled],input[type=email].is-disabled,input[type=url][disabled],input[type=url].is-disabled,input[type=search][disabled],input[type=search].is-disabled,input[type=tel][disabled],input[type=tel].is-disabled,input[type=color][disabled],input[type=color].is-disabled,select[disabled],select.is-disabled,textarea[disabled],textarea.is-disabled,.field[disabled],.field.is-disabled{cursor:not-allowed;border-color:#cfcfcf;opacity:.6}input[type=text][disabled]:focus,input[type=text][disabled]:active,input[type=text].is-disabled:focus,input[type=text].is-disabled:active,input[type=password][disabled]:focus,input[type=password][disabled]:active,input[type=password].is-disabled:focus,input[type=password].is-disabled:active,input[type=datetime][disabled]:focus,input[type=datetime][disabled]:active,input[type=datetime].is-disabled:focus,input[type=datetime].is-disabled:active,input[type=datetime-local][disabled]:focus,input[type=datetime-local][disabled]:active,input[type=datetime-local].is-disabled:focus,input[type=datetime-local].is-disabled:active,input[type=date][disabled]:focus,input[type=date][disabled]:active,input[type=date].is-disabled:focus,input[type=date].is-disabled:active,input[type=month][disabled]:focus,input[type=month][disabled]:active,input[type=month].is-disabled:focus,input[type=month].is-disabled:active,input[type=time][disabled]:focus,input[type=time][disabled]:active,input[type=time].is-disabled:focus,input[type=time].is-disabled:active,input[type=week][disabled]:focus,input[type=week][disabled]:active,input[type=week].is-disabled:focus,input[type=week].is-disabled:active,input[type=number][disabled]:focus,input[type=number][disabled]:active,input[type=number].is-disabled:focus,input[type=number].is-disabled:active,input[type=email][disabled]:focus,input[type=email][disabled]:active,input[type=email].is-disabled:focus,input[type=email].is-disabled:active,input[type=url][disabled]:focus,input[type=url][disabled]:active,input[type=url].is-disabled:focus,input[type=url].is-disabled:active,input[type=search][disabled]:focus,input[type=search][disabled]:active,input[type=search].is-disabled:focus,input[type=search].is-disabled:active,input[type=tel][disabled]:focus,input[type=tel][disabled]:active,input[type=tel].is-disabled:focus,input[type=tel].is-disabled:active,input[type=color][disabled]:focus,input[type=color][disabled]:active,input[type=color].is-disabled:focus,input[type=color].is-disabled:active,select[disabled]:focus,select[disabled]:active,select.is-disabled:focus,select.is-disabled:active,textarea[disabled]:focus,textarea[disabled]:active,textarea.is-disabled:focus,textarea.is-disabled:active,.field[disabled]:focus,.field[disabled]:active,.field.is-disabled:focus,.field.is-disabled:active{background-color:#d5edf8}input[type=password]{letter-spacing:.3em}textarea{max-width:100%;line-height:1.3em;overflow-y:hidden;padding:0 30px}select{-webkit-appearance:none;-moz-appearance:none;appearance:none;background-image:url(data:image/png;base64,iVBORw0KGgoAAAANSUhEUgAAAA8AAAAHCAYAAADXhRcnAAAAGXRFWHRTb2Z0d2FyZQBBZG9iZSBJbWFnZVJlYWR5ccllPAAAAyRpVFh0WE1MOmNvbS5hZG9iZS54bXAAAAAAADw/eHBhY2tldCBiZWdpbj0i77u/IiBpZD0iVzVNME1wQ2VoaUh6cmVTek5UY3prYzlkIj8+IDx4OnhtcG1ldGEgeG1sbnM6eD0iYWRvYmU6bnM6bWV0YS8iIHg6eG1wdGs9IkFkb2JlIFhNUCBDb3JlIDUuMy1jMDExIDY2LjE0NTY2MSwgMjAxMi8wMi8wNi0xNDo1NjoyNyAgICAgICAgIj4gPHJkZjpSREYgeG1sbnM6cmRmPSJodHRwOi8vd3d3LnczLm9yZy8xOTk5LzAyLzIyLXJkZi1zeW50YXgtbnMjIj4gPHJkZjpEZXNjcmlwdGlvbiByZGY6YWJvdXQ9IiIgeG1sbnM6eG1wPSJodHRwOi8vbnMuYWRvYmUuY29tL3hhcC8xLjAvIiB4bWxuczp4bXBNTT0iaHR0cDovL25zLmFkb2JlLmNvbS94YXAvMS4wL21tLyIgeG1sbnM6c3RSZWY9Imh0dHA6Ly9ucy5hZG9iZS5jb20veGFwLzEuMC9zVHlwZS9SZXNvdXJjZVJlZiMiIHhtcDpDcmVhdG9yVG9vbD0iQWRvYmUgUGhvdG9zaG9wIENTNiAoTWFjaW50b3NoKSIgeG1wTU06SW5zdGFuY2VJRD0ieG1wLmlpZDpEOEZCMjYxMEYwNUUxMUUyOTI4REZGQTEzMzA2MDcyNiIgeG1wTU06RG9jdW1lbnRJRD0ieG1wLmRpZDpEOEZCMjYxMUYwNUUxMUUyOTI4REZGQTEzMzA2MDcyNiI+IDx4bXBNTTpEZXJpdmVkRnJvbSBzdFJlZjppbnN0YW5jZUlEPSJ4bXAuaWlkOkQ4RkIyNjBFRjA1RTExRTI5MjhERkZBMTMzMDYwNzI2IiBzdFJlZjpkb2N1bWVudElEPSJ4bXAuZGlkOkQ4RkIyNjBGRjA1RTExRTI5MjhERkZBMTMzMDYwNzI2Ii8+IDwvcmRmOkRlc2NyaXB0aW9uPiA8L3JkZjpSREY+IDwveDp4bXBtZXRhPiA8P3hwYWNrZXQgZW5kPSJyIj8+Vxkp9gAAAI9JREFUeNpidHFxucHAwKAOxE+AmJmBMPgLxDJAfJMFSKwD4kqoAClgA+P///8ZXF1dPaCGcBKh6QcQB+3evXs7WDMIAA2QB1I7gFgDj0aQFz2BGh+AOEwwUaDAQyBlCMR7cGjcC5KHaQQBuM3IAOiKTiBVhiTUDdRUhq4Oq2aoAelAahIQ5wM1zsCmBiDAADhYMJXVZ9u9AAAAAElFTkSuQmCC);background-repeat:no-repeat;background-position:97.5% center}::-webkit-input-placeholder{color:#222126}:-moz-placeholder{color:#222126;opacity:1}::-moz-placeholder{color:#222126;opacity:1}:-ms-input-placeholder{color:#222126}.flex{display:-ms-flexbox;display:-webkit-flex;display:flex}.text-center{text-align:center}.text-right{text-align:right}.max980{max-width:980px}.max930{max-width:930px}.padded-tb{padding:45px 0}.padded-t{padding-top:45px}.padded-b{padding-bottom:45px}.padded-tb>:first-child,.padded-t>:first-child{margin-top:0}.padded-b>:last-child{margin-bottom:0}.wrapper{width:86%;margin-left:auto;margin-right:auto}.center{margin-left:auto;margin-right:auto}.light-blue-bg{background-color:#eef8f8}@media only screen and (min-width:768px){.padded-tb{padding:95px 0}.padded-t{padding-top:95px}.padded-b{padding-bottom:95px}}body{font-family:"franklin_gothic_fsbook","Helvetica Neue",Helvetica,Arial,sans-serif;font-size:100%;line-height:1.3;color:#212620;background-color:#fff;-webkit-font-smoothing:antialiased;-moz-osx-font-smoothing:grayscale}img,svg{max-width:100%;height:auto}.responsive-container{position:relative;padding-bottom:56.25%;padding-top:30px;height:0;overflow:hidden}.responsive-container iframe,.responsive-container object,.responsive-container embed{position:absolute;top:0;left:0;width:100%;height:100%}.wrap:not(#inner-content):not(#inner-header){width:94%;margin:0 auto}#cs-wrap .wrap{width:100%}.max980,.max768{width:94%;margin:0 auto}#container{overflow:hidden}a{color:#069589}a:hover,a:focus{color:#16a89c}a:link{-webkit-tap-highlight-color:rgba(0,0,0,.3)}h1,.h1,h2,.h2,h3,.h3,h4,.h4,h5,.h5{text-rendering:optimizelegibility;font-weight:500}h1 a,.h1 a,h2 a,.h2 a,h3 a,.h3 a,h4 a,.h4 a,h5 a,.h5 a{text-decoration:none}h1,.h1{font-size:2.5em;line-height:1.333em}h2,.h2{font-size:1.75em;line-height:1.4em;margin-bottom:.375em}h3,.h3{font-size:1.125em}h4,.h4{font-size:1.1em;font-weight:700}h5,.h5{font-size:.846em;line-height:2.09em;text-transform:uppercase;letter-spacing:2px}b,strong{font-family:"franklin_gothic_fsdemi","Helvetica Neue",Helvetica,Arial,sans-serif;font-weight:400}.playfair,.www-section h3,.b-corp h2{font-family:"Playfair Display",Georgia,Cambria,Times New Roman,Times,serif}.header{padding:10px 0;position:absolute;width:100%;background-color:rgba(255,255,255,.8);z-index:99}.header nav{margin:24px 0 0}#inner-header{width:90%;margin:0 auto;max-width:1600px}#logo{z-index:99;margin:0 20px 0 0;float:left;position:relative}#logo span{display:none}#logo svg{display:block}.nav{border-bottom:0;margin:0}.nav li a{display:block;color:#232221;text-decoration:none;font-size:.9375em;text-transform:uppercase;font-family:"Playfair Display","Georgia",Cambria,Times New Roman,Times,serif}.nav li:last-child a{color:#16a89c}.nav li ul.sub-menu li a,.nav li ul.children li a{padding-left:30px}.blog-hero{color:#fff;background-repeat:no-repeat;-webkit-background-size:cover;background-size:cover;padding-top:100px;background-position:50% 0;margin-bottom:20px}.blog-hero .content{width:90%;margin:0 auto;padding-bottom:1em;max-width:1600px}.blog-hero h1{font-size:2em;text-transform:uppercase;margin:0 0 .6em}.blog-wrapper{max-width:1600px;margin:0 auto}.blog-wrapper article{margin-bottom:20px;background-color:#e8f6f5}.blog-wrapper .content{padding:25px}.blog-wrapper a{text-decoration:none}.blog-wrapper a.cat{display:block;margin-bottom:10px}.blog-wrapper a.cat,.blog-wrapper .entry-date,.blog-wrapper .more{text-transform:uppercase;font-size:.875em}.blog-wrapper .entry-title{text-transform:uppercase;font-size:1.5em;margin-top:20px}.blog-wrapper .article-footer{padding-top:1em}.blog-wrapper .format-quote{color:#fff}.blog-wrapper .format-quote .content{position:relative;background-position:50% 50%;-webkit-background-size:cover;background-size:cover}.blog-wrapper .format-quote .content:before{content:'';display:block;position:absolute;width:100%;height:100%;background-color:rgba(0,161,153,.7);top:0;left:0;-webkit-transition:background-color .3s ease;transition:background-color .3s ease}.blog-wrapper .format-quote .q-content{position:relative}.blog-wrapper .format-quote .quote{display:block;margin-bottom:1em;position:relative}.blog-wrapper .format-quote .entry-title{text-transform:none;font-size:2em;-webkit-transition:color .3s ease;transition:color .3s ease}.blog-wrapper .format-quote a{color:#fff}.blog-wrapper .format-quote:hover .entry-title{color:#f48b58}.blog-wrapper .format-quote:hover .content:before{background-color:rgba(26,29,24,.93)}.archive-title{padding:0 20px;font-size:2em;margin:0 auto 15px;max-width:1600px}.single-post .wrapper{max-width:1274px;padding-top:100px}.single-post .parallax-parent{height:50vh;min-height:300px;max-height:625px}.single-post .parallax-parent+.wrapper{padding-top:30px}.single-post .blog-entry{margin-bottom:1em;position:relative;padding-bottom:10px}.single-post .blog-entry:after{content:'';display:block;width:20%;border-bottom:1px solid #656467;max-width:140px;position:absolute;left:0;bottom:0}.single-post .blog-entry p:first-child{font-size:1.25em}.single-post .citation{padding:1em 0;font-size:1em}.blog-entry ul,.blog-entry ol{padding-left:20px}.blog-entry ul ul,.blog-entry ul ol,.blog-entry ol ul,.blog-entry ol ol{padding-left:0}.blog-entry ul li,.blog-entry ol li{padding-left:20px;position:relative}.blog-entry ul li+li,.blog-entry ol li+li{margin-top:10px}.blog-entry ul li:before{content:'';position:absolute;left:0;top:5px;width:10px;height:10px;display:block;background-color:#00a199}.blog-entry ul li li:before{content:'';position:absolute;left:0;top:5px;width:10px;height:10px;display:block;background-color:transparent;border:2px solid #00a199}.blog-entry ol{counter-reset:numbers-counter}.blog-entry ol li{counter-increment:numbers-counter}.blog-entry ol li:before{content:'';position:absolute;left:0;top:0;content:counter(numbers-counter) ".";color:#00a199;font-family:"franklin_gothic_fsdemi","Helvetica Neue",Helvetica,Arial,sans-serif}.blog-entry ol ol{counter-reset:alphabet-counter}.blog-entry ol ol li{counter-increment:alphabet-counter}.blog-entry ol ol li:before{content:counter(alphabet-counter,lower-alpha) "."}.hentry{background-color:#fff;margin-bottom:1.5em}.single-title,.page-title,.entry-title{margin:0}.single-title{text-transform:uppercase;font-size:2em;margin-bottom:20px}.cats{margin-bottom:1em;text-transform:uppercase}.cats a{text-decoration:none}.byline{margin:0;padding:20px 0;border-bottom:1px solid #656467;border-top:1px solid #656467;position:relative}.byline time{margin-left:6px;text-transform:uppercase;font-size:.875em}.byline a{text-decoration:none}.entry-content{padding:100px 0 0}.entry-content p{margin:0 0 1.5em}.entry-content table{width:100%;border:1px solid #626262;margin-bottom:1.5em}.entry-content table caption{margin:0 0 7px;font-size:.75em;color:#9fa6b4;text-transform:uppercase;letter-spacing:1px}.entry-content tr{border-bottom:1px solid #626262}.entry-content tr:nth-child(even){background-color:#f8f9fa}.entry-content td{padding:7px;border-right:1px solid #626262}.entry-content td:last-child{border-right:0}.entry-content th{background-color:#f8f9fa;border-bottom:1px solid #626262;border-right:1px solid #626262}.entry-content th:last-child{border-right:0}.entry-content blockquote{margin:0 0 1.5em .75em;padding:0 0 0 .75em;border-left:3px solid #2980b9;font-style:italic;color:#9fa6b4}.entry-content dd{margin-left:0;font-size:.9em;color:#787878;margin-bottom:1.5em}.entry-content img{margin:0 0 1.5em;max-width:100%;height:auto}.entry-content .size-auto,.entry-content .size-full,.entry-content .size-large,.entry-content .size-medium,.entry-content .size-thumbnail{max-width:100%;height:auto}.entry-content pre{background:#212620;color:#f8f9fa;font-size:.9em;padding:1.5em;margin:0 0 1.5em;border-radius:3px}.related-posts{padding-top:30px}.related-posts .h3{text-align:center;position:relative;padding-bottom:15px;margin-bottom:30px;text-transform:uppercase}.related-posts .h3 svg{position:absolute;left:50%;margin-left:-5px;bottom:0}.related-post{background-color:#e8f6f5}.related-post .content{padding:20px}.related-post h3{margin-top:0;text-transform:uppercase}.related-post h3 a{text-decoration:none;color:#212620}.related-post h3 a:hover{color:#16a89c}.related-post a.more{text-decoration:none;text-transform:uppercase;color:#00a199;font-size:14px}.wp-caption{max-width:100%;background:#eee;padding:5px}.wp-caption img{max-width:100%;margin-bottom:0;width:100%}.wp-caption p.wp-caption-text{font-size:.85em;margin:4px 0 7px;text-align:center}.tags{margin:0}.pagination,.wp-prev-next{margin:1.5em 0}.pagination{text-align:center;width:100%}.pagination ul{display:inline-block;background-color:#fff;white-space:nowrap;padding:0;clear:both;border-radius:3px}.pagination li{padding:0;margin:0;float:left;display:inline;overflow:hidden;border-right:1px solid #626262}.pagination a,.pagination span{margin:0;text-decoration:none;padding:0;line-height:1em;font-size:1em;font-weight:400;padding:.75em;min-width:1em;display:block;color:#2980b9}.pagination a:hover,.pagination a:focus,.pagination span:hover,.pagination span:focus{background-color:#2980b9;color:#fff}.pagination .current{cursor:default;color:#212620}.pagination .current:hover,.pagination .current:focus{background-color:#fff;color:#212620}.wp-prev-next .prev-link{float:left}.wp-prev-next .next-link{float:right}.no-widgets{background-color:#fff;padding:1.5em;text-align:center;border:1px solid #ccc;border-radius:2px;margin-bottom:1.5em}.footer{clear:both;padding:2em;background-color:#1e1e1e;color:#fff}.logo-footer{display:inline-block}.logo-footer svg{height:auto;max-width:100%}.footer-nav{margin:0 0 2em}.footer-nav li:last-child{display:none}.footer-nav a{color:#fff;text-decoration:none}#inner-footer li+li{margin-top:1em}#inner-footer .widget ul{margin:0;list-style:none}#inner-footer .widget ul a{text-decoration:none;color:#00a199}#inner-footer .widget ul #phone-number{color:#fff;cursor:default}.footer-cta{text-align:center;padding:2em 1em;background-size:cover;position:relative;overflow:hidden}.footer-cta .cta-content{position:relative;z-index:10}.footer-cta p,.footer-cta h3{font-size:1.5em}.footer-cta h3{text-transform:uppercase;margin-top:0}.footer-cta .turquoise-btn:hover{color:#fff;border-color:#fff}.footer-cta .parallax-wrapper{left:0}.serif{font-family:"Playfair Display","Georgia",Cambria,Times New Roman,Times,serif}.wow{opacity:0}.parallax-parent{position:relative;overflow:hidden}.parallax-parent .content,.parallax-parent .our-values{position:relative;z-index:10;color:#fff}.parallax-parent .content{padding:0 25px 10px}.parallax-wrapper{background-repeat:no-repeat;background-size:cover;position:absolute;width:100%;top:0;bottom:0;transform:translate3d(0px,0px,0px);background-position:50% 50%}.home .header{background:#fff;position:relative}.home .hentry{margin:0}.home .entry-content{color:#fff;padding:40px 20px;background:url(//provoc.me/wp-content/themes/provoc/library/css/../images/hp-intro-bg-sm.png) 100% 0 no-repeat,linear-gradient(to right,#16a89c 25%,#73cdc5 100%);background-size:auto 100%}.home .entry-content h1{font:normal 1.6875em/1.5 "Playfair Display",Georgia,Cambria,Times New Roman,Times,serif;text-align:center;margin:0}.home .entry-content h1 b{font-family:inherit;font-weight:400;display:inline-block;position:relative;line-height:1.2}.home .entry-content h1 b:after{content:'';position:absolute;left:0;bottom:0;width:100%;height:10px;background-color:rgba(0,138,127,.5)}.home .entry-content h1 em{font-style:normal;position:relative;z-index:7}.hp-intro img{display:block}.hp-intro .content{padding:0 20px 10px}.hp-intro h2{font:normal 1.5em/1.2 "Playfair Display",Georgia,Cambria,Times New Roman,Times,serif;color:#da6037;text-transform:uppercase}.hp-intro .turquoise-btn{font-weight:400;text-align:center}.www-section{padding:20px 0;background-color:#b1591f;color:#fff}.www-section h3{font-size:1.5em}.w-card p{margin-bottom:0}.b-corp{padding:35px 0;background-color:#fcd7c3}#testimonial-hp{padding:35px 25px;text-align:center;margin:0 auto;background-color:#fff8f4}#testimonial-hp>div{margin:0 auto;max-width:810px}#testimonial-hp>div *{margin:0}#testimonial-hp blockquote{color:#b2581f;font:1.5em/1.2 "Playfair Display",Georgia,Cambria,Times New Roman,Times,serif;padding-bottom:1em}#testimonial-hp ul{list-style:none;margin-bottom:35px}#testimonial-hp ul li:first-child{font-size:1.125em;color:#6d6d6d}#testimonial-hp ul li:first-child strong{display:block;color:#232221}#testimonial-hp img{max-width:250px}#team-hp{text-align:center;background-color:#b2581f;color:#fff}#team-hp h3{text-transform:uppercase;font-size:1.5em}#team-hp .excerpt{padding:0 20px 25px}#team-hp .excerpt p{font-size:1.5em;margin:0 0 1.2em;line-height:1.4}#team-hp .excerpt p strong{font-weight:400}#team-hp img{display:block;margin-bottom:20px}#team-hp .ghost-btn{width:280px;max-width:100%}#team-hp .ghost-btn:hover{color:#c24f07}#contact-form-wrapper *,.page-template-contact-page .wpcf7 *{font-size:18px}#contact-form-wrapper .fields-wrapper,.page-template-contact-page .wpcf7 .fields-wrapper{padding:10px 15px;background-color:#eef8f8}#contact-form-wrapper .fields-wrapper+.fields-wrapper,.page-template-contact-page .wpcf7 .fields-wrapper+.fields-wrapper{margin-top:10px}#contact-form-wrapper label,.page-template-contact-page .wpcf7 label{display:block;margin-bottom:10px}#contact-form-wrapper label span,.page-template-contact-page .wpcf7 label span{color:#00afa9}#contact-form-wrapper input:not([type=submit]),#contact-form-wrapper textarea,.page-template-contact-page .wpcf7 input:not([type=submit]),.page-template-contact-page .wpcf7 textarea{border:2px solid #9dd8d8;margin-bottom:10px;padding:6px 20px}#contact-form-wrapper br,.page-template-contact-page .wpcf7 br{display:none}#contact-form-wrapper p.note,.page-template-contact-page .wpcf7 p.note{margin:0 0 20px;color:#00afa9;font-style:italic}#contact-form-wrapper textarea,.page-template-contact-page .wpcf7 textarea{min-height:160px}#contact-form-wrapper br+label,.page-template-contact-page .wpcf7 br+label{margin-top:20px}.page-template-contact-page .entry-content{color:#fff;background-repeat:no-repeat;-webkit-background-size:cover;background-size:cover;padding-left:1em;padding-right:1em;text-align:center}.page-template-contact-page .entry-content h1{font:normal 2em "Playfair Display",Georgia,Cambria,Times New Roman,Times,serif;text-transform:uppercase;margin-bottom:.6em}.page-template-contact-page .entry-content p{margin:0 0 1em}.page-template-contact-page h3.h1{text-transform:uppercase;text-align:center}.page-template-contact-page .content-wrapper{padding:0 25px 25px}.page-template-contact-page .content h3{font-size:1.75em;margin-top:0}.page-template-contact-page .address{font-size:1.25em}.page-template-contact-page .address h3{font-family:"Playfair Display","Georgia",Cambria,Times New Roman,Times,serif}.page-template-contact-page .address iframe{width:100%;max-width:100%;height:335px;display:block;margin:0 0 35px}.page-template-contact-page .address a{text-decoration:none}.page-template-contact-page .address ul{margin:0;list-style:none;padding:0}.page-template-contact-page .address li{margin:0 0 20px}.page-template-contact-page .address .social-links a+a{margin-left:20px}.g-note,.g-note a{font-size:12px!important}.grecaptcha-badge{visibility:hidden;opacity:0;z-index:-1}.page-template-about-page .hentry{margin-bottom:0}.page-template-about-page .entry-content{background-color:#333;color:#fff;padding-left:0;padding-right:0;text-align:center}.page-template-about-page .entry-content h1{font:normal 1.75em "Playfair Display",Georgia,Cambria,Times New Roman,Times,serif;margin:0 0 1em;text-transform:uppercase}.page-template-about-page .entry-content h2{text-transform:uppercase}.page-template-about-page .entry-content h3{font-weight:600}.page-template-about-page .our-values{background-color:rgba(0,0,0,.5)}.page-template-about-page .our-values>div{padding:70px 25px 10px;background:url(//provoc.me/wp-content/themes/provoc/library/css/../images/grad-logo.png) 50% 25px no-repeat;background-size:auto 55px}.page-template-about-page #team-wrapper{padding:40px 0;text-align:center}.page-template-about-page #team-wrapper .intro{padding:0 25px 20px}.page-template-about-page #team-wrapper .intro h2{text-transform:uppercase;margin-top:0}.page-template-about-page #team-wrapper .content{padding:0}.page-template-team-page .hentry{margin:0}.page-template-team-page #page-slogan .overlay{background-color:#c24f07}.page-template-team-page #page-slogan .overlay h1{font:normal 3em "Playfair Display",Georgia,Cambria,Times New Roman,Times,serif;margin:0 0 1em}.page-template-team-page #page-slogan .overlay p{margin:0;font-size:1.5em;text-transform:uppercase}#team-wrapper .wrap{background-color:#6d6d6d}#team-wrapper .team{float:left;max-width:100%}#team-wrapper .content{position:relative}#team-wrapper .content a{text-decoration:none}#team-wrapper .content a:before{content:'';display:block;width:100%;height:100%;background-color:rgba(0,181,172,.5);z-index:5;position:absolute;top:0;left:0;opacity:0;-webkit-transition:opacity .2s;transition:opacity .2s}#team-wrapper .content a:hover:before{opacity:1}#team-wrapper .content img{display:block;z-index:1}#team-wrapper .content .ttl{position:absolute;width:100%;padding:10px;text-align:center;z-index:10;bottom:0}#team-wrapper .content .ttl h3,#team-wrapper .content .ttl h4{text-transform:uppercase;color:#fff;margin:0}#team-wrapper .content .ttl h3 span,#team-wrapper .content .ttl h4 span{display:inline-block;background-color:#00b5ac;padding:0 5px}#team-wrapper .content .ttl h3{margin:0 0 5px;font-size:1.75em}#team-wrapper .content .ttl h4{font-size:1.44em;font-weight:600}#team-wrapper .logo,#team-wrapper .you{padding:3em 10px;min-height:320px;width:100%;position:relative}#team-wrapper .logo img,#team-wrapper .logo span:not(.serif),#team-wrapper .you img,#team-wrapper .you span:not(.serif){display:inline;position:absolute;top:50%;left:50%;-webkit-transform:translate(-50%,-50%);-moz-transform:translate(-50%,-50%);-o-transform:translate(-50%,-50%);-ms-transform:translate(-50%,-50%);transform:translate(-50%,-50%)}#team-wrapper .logo span:not(.serif),#team-wrapper .you span:not(.serif){text-align:center}#team-wrapper .logo .ghost-btn,#team-wrapper .you .ghost-btn{margin-top:1.5em}#team-wrapper .you{background-color:#00b5ac}#team-wrapper .you span.serif{color:#fff;font-size:2.5em;text-transform:uppercase}.page-template-team-page .remodal img,.page-template-about-page .remodal img{display:block}.page-template-team-page .remodal h3,.page-template-team-page .remodal h4,.page-template-about-page .remodal h3,.page-template-about-page .remodal h4{color:#00b5ac;text-transform:uppercase}.page-template-team-page .remodal h3,.page-template-about-page .remodal h3{font-weight:400;font-size:2.125em;margin:.4em .6em 0 0}.page-template-team-page .remodal h4,.page-template-about-page .remodal h4{font-weight:500;font-size:1.75em;margin:0 0 1.5em}.page-template-team-page .remodal ul,.page-template-about-page .remodal ul{list-style:none;margin:0 0 2.3em;overflow:hidden}.page-template-team-page .remodal .info li,.page-template-about-page .remodal .info li{float:left;display:block;width:50%;text-align:center;color:#ff995f;text-transform:uppercase;font-weight:500;font-size:1.125em}.page-template-team-page .remodal .info li strong,.page-template-about-page .remodal .info li strong{display:block;font-size:4.17em;font-weight:700;line-height:1;margin-top:-10px}.page-template-team-page .remodal .info li+li,.page-template-about-page .remodal .info li+li{border-left:1px solid #ff995f}.page-template-team-page .remodal p,.page-template-about-page .remodal p{color:#6d6d6d;font-size:1.125em;font-weight:500;margin:0 0 1.8em;text-align:left}.page-template-team-page .remodal .right,.page-template-about-page .remodal .right{padding:0 1em}.page-template-team-page .remodal .social,.page-template-about-page .remodal .social{text-align:center}.page-template-team-page .remodal .social li,.page-template-about-page .remodal .social li{display:inline-block;margin:0 20px}.page-template-team-page .remodal .social li:first-child,.page-template-about-page .remodal .social li:first-child{margin-left:0}.page-template-team-page .remodal .social li:last-child,.page-template-about-page .remodal .social li:last-child{margin-right:0}.page-template-team-page .remodal .social a,.page-template-about-page .remodal .social a{display:block;width:52px;height:52px;outline:none;text-align:left;text-indent:-999em;background-position:0 0;background-repeat:no-repeat}.page-template-team-page .remodal .social a.fb,.page-template-about-page .remodal .social a.fb{background-image:url(//provoc.me/wp-content/themes/provoc/library/css/../images/fb-icon.svg)}.page-template-team-page .remodal .social a.tw,.page-template-about-page .remodal .social a.tw{background-image:url(//provoc.me/wp-content/themes/provoc/library/css/../images/tw-icon.svg)}.page-template-team-page .remodal .social a.linkedin,.page-template-about-page .remodal .social a.linkedin{background-image:url(//provoc.me/wp-content/themes/provoc/library/css/../images/llinked-in-icon.svg)}#meet-team-wrap{background-color:#16a89c;text-align:center;padding:1.5em 0}#meet-team-wrap a{font-size:1.25em}.single-case-studies #main{text-align:center}.single-case-studies .hentry{margin:0}.single-case-studies h3.ttl{text-transform:uppercase;margin:0 0 .7em;font-size:1.375em}.single-case-studies .parallax-parent .content{text-align:left}.single-case-studies .parallax-parent .content path.fill-color{fill:#fff}.single-case-studies .parallax-parent h1{font-family:"franklin_gothic_fsdemi","Helvetica Neue",Helvetica,Arial,sans-serif;margin:15px 0;line-height:1.1}.single-case-studies .parallax-parent .external-link{display:inline-block;border:2px solid #fff;border-radius:50%;text-align:center}.single-case-studies .parallax-parent li{text-transform:uppercase}.single-case-studies .parallax-parent li svg{margin-right:5px}#vision-challenges-wrap{padding:60px 20px 35px;background-color:#e8f6f5;text-align:left}#vision-challenges-wrap .serif{font-size:1.75em;color:#00a199;margin-bottom:1em}#vision-challenges-wrap .serif p{margin:0}#vision-challenges-wrap #the-challenges{padding-top:20px;border-top:1px solid #d5d1cf}#vision-challenges-wrap ul{list-style:none;margin:0}#vision-challenges-wrap li{padding-left:1em;text-align:left;font-size:1.25em;position:relative;margin-bottom:.5em}#vision-challenges-wrap li:before{content:'\25A0';position:absolute;left:0;top:1px;line-height:1;font-family:inherit}#vision-challenges-wrap .social-icons{padding:0;margin:0;text-align:right}#vision-challenges-wrap .social-icons li{padding:0!important;display:inline-block;float:none;margin-bottom:0!important}#vision-challenges-wrap .social-icons li:before{display:none}#vision-challenges-wrap .social-icons li+li{margin-left:20px}#vision-challenges-wrap .ghost-btn{font-size:1.25em;margin-top:1em}#results-so-far-wrap{padding:30px 0 35px}#results-so-far-wrap .serif{font-size:1.75em;color:#71381b;margin-bottom:1em;padding:0 20px}#results-so-far-wrap .serif p{margin:0}#results-so-far-wrap ul{list-style:none;font-size:1.25em;text-transform:uppercase}#results-so-far-wrap ul li{padding:10px}#results-so-far-wrap ul li:not(:last-child){margin-bottom:1.5em}#results-so-far-wrap ul strong{display:block;font-weight:700;font-size:6.56rem;line-height:1;color:#b2581f;text-transform:uppercase}#results-so-far-wrap ul em{font-style:normal;font-size:.41em;display:inline-block;vertical-align:middle;margin-top:-15px}.postid-1175 #results-so-far-wrap strong{display:inline;font-size:inherit}#guiding-insights-wrap{padding:30px 0;background-color:#e9e5e3}#guiding-insights-wrap .serif{font-size:1.75em;color:#71381b;margin-bottom:1em;padding:0 20px}#guiding-insights-wrap .serif p{margin:0}#guiding-insights-wrap ul{margin:0;list-style:none}#guiding-insights-wrap li{margin-bottom:1.8em;font-size:1.125em}#guiding-insights-wrap li img{margin-bottom:1em;display:block;width:100%}#guiding-insights-wrap li span{display:block;padding:0 1em}#the-work-wrap{padding:45px 0 1em}#the-work-wrap .serif{font-size:1.75em;color:#71381b;margin-bottom:1em;padding:0 20px}#the-work-wrap .serif p{margin:0}#the-work-wrap .right{margin-bottom:1em;padding:0 20px;text-align:left;font-size:1.25em}#the-work-wrap .right .btn-wrap{padding:1em 0}#the-work-wrap .ghost-btn{width:190px;font-size:1.25rem}#the-work-wrap .ghost-btn svg{margin:0 0 0 6px;vertical-align:middle}#the-work-wrap .ghost-btn .fill-color{fill:#16a89c}#the-work-wrap .ghost-btn:hover .fill-color{fill:#fff}#the-work-wrap .social-icons li{display:inline-block;margin:0 10px}#other-cs-wrap{background-color:#ff995f;color:#fff;padding:2em 20px}#other-cs-wrap .serif{font-size:1.75em}#other-cs-wrap .serif p{margin:0 0 1em}#other-cs-wrap .ghost-btn{width:276px}#other-cs-wrap .ghost-btn:hover{color:#ff995f}.page-template-work-page .entry-content{color:#fff;background-repeat:no-repeat;-webkit-background-size:cover;background-size:cover;padding-left:1em;padding-right:1em}.page-template-work-page .entry-content h1{font:normal 2em "Playfair Display",Georgia,Cambria,Times New Roman,Times,serif;text-transform:uppercase;margin-bottom:.6em}.page-template-work-page .hentry{margin-bottom:0;border-bottom:1px solid #fff;background-color:transparent}.page-template-work-page .work{overflow:hidden;position:relative}.page-template-work-page .work a{display:block;position:relative;z-index:69;overflow:hidden;text-decoration:none}.page-template-work-page .work img:not(.logo){display:block}.page-template-work-page .work:not(:nth-child(2)) .ttls{display:none}.page-template-work-page .work img.logo{margin-bottom:1em;max-width:165px}.page-template-work-page .work5 img.logo{max-width:220px}.page-template-work-page .content{padding:20px;color:#fff;width:100%;left:1px;bottom:1px;background:-moz-linear-gradient(top,transparent 0%,rgba(0,0,0,.5) 100%);background:-webkit-linear-gradient(top,transparent 0%,rgba(0,0,0,.5) 100%);background:linear-gradient(to bottom,transparent 0%,rgba(0,0,0,.5) 100%)}.page-template-work-page .content .ttls{font-size:.875em;text-transform:uppercase;font-weight:700}.page-template-work-page .content h3{font-size:1.5em;margin:8px 0}.page-template-work-page .content a,.page-template-work-page .content span{text-decoration:none;color:#3bc1b2;font-weight:700;text-transform:uppercase;font-size:.875em}.page-template-work-page .content a:before,.page-template-work-page .content span:before{content:url(//provoc.me/wp-content/themes/provoc/library/css/../images/read-more-arrow.svg);margin-right:8px}.page-template-work-page .content .ttls,.page-template-work-page .content h3,.page-template-work-page .content a,.page-template-work-page .content span{-webkit-transition:font-size .2s ease;-moz-transition:font-size .2s ease;-o-transition:font-size .2s ease;transition:font-size .2s ease}.page-template-work-page #page-slogan{position:relative}#our-clients{text-align:center}#our-clients h3{color:#c24f07;font-size:1.875em;text-transform:uppercase;margin:.5em 0}#our-clients ul{list-style:none;margin:0}#our-clients li{padding:1em 25px}.page-template-jobs-page #page-slogan .overlay p{font-size:1.4375em;text-transform:uppercase;font-weight:500}.page-template-jobs-page #page-slogan .overlay h1{font:normal 3.8125em "Playfair Display",Georgia,Cambria,Times New Roman,Times,serif;text-transform:uppercase}.page-template-jobs-page .hentry{margin-bottom:0}.page-template-jobs-page [data-accordion] [data-content]{overflow:hidden;max-height:0}.page-template-jobs-page .remodal{padding:65px 15px;text-align:center}.page-template-jobs-page .remodal label{display:none}.page-template-jobs-page .remodal .serif{text-transform:uppercase;font-size:2.25em;margin-bottom:25px;color:#16a89c}.page-template-jobs-page .remodal h3{text-transform:uppercase;font-size:1.125em;margin-bottom:2em;color:#16a89c}.page-template-jobs-page .remodal form{max-width:600px;margin:0 auto}.page-template-jobs-page .remodal input[type=text],.page-template-jobs-page .remodal input[type=email],.page-template-jobs-page .remodal textarea{padding-left:0;padding-right:0;margin-bottom:1em}.page-template-jobs-page .remodal textarea{margin-bottom:2em;min-height:34px}.page-template-jobs-page .remodal .wpcf7-submit{width:275px}.page-template-jobs-page .remodal-close{width:25px;height:25px;right:10px;background-size:cover}#jobs-wrap{background-color:#864a25;color:#fff;padding-top:45px}#jobs-wrap h3{text-transform:uppercase;text-align:center;font-size:1.625em;margin:0 0 35px}#jobs-wrap .jobs{position:relative;background-color:#905a38;-webkit-transition:padding .2s ease;-moz-transition:padding .2s ease;-o-transition:padding .2s ease;transition:padding .2s ease}#jobs-wrap .jobs h2{font-size:1.5em;margin:0;padding:7px 30px 7px 40px;position:relative;cursor:pointer}#jobs-wrap .jobs h2:before{content:'\002B';font:900 1em/1 franklin_gothic_fsbook,"Helvetica Neue",Helvetica,Arial,sans-serif;position:absolute;top:11px;left:9px;display:block;width:24px;line-height:24px;text-align:center;border:1px solid #fff;border-radius:50%}#jobs-wrap .jobs.open{padding:.5em 0 1em}#jobs-wrap .jobs.open h2:before{content:'\002D';height:24px;line-height:20px}#jobs-wrap .jobs:nth-of-type(2n){background-color:#774221}#jobs-wrap .open .content{padding-top:.5em}#jobs-wrap .content{font-size:1.25em;padding:0 30px 0 40px}#jobs-wrap .content h4{font-size:1em;margin:1.3em 0 .5em}#jobs-wrap .content p{margin-top:0}#jobs-wrap .content ul{list-style:none;margin:0}#jobs-wrap .content ul:last-child{margin:0}#jobs-wrap .content ul:last-child li:last-child{margin:0}#jobs-wrap .content li{margin-bottom:.5em;position:relative}#jobs-wrap .content li:before{content:'';position:absolute;left:-20px;top:9px;background-color:#bc9c88;width:7px;height:7px;display:block}#jobs-wrap .btn-wrap{padding:1em 0;text-align:center}#jobs-wrap .btn-wrap a{font-size:1em;width:190px}.page-template-jobs-page-new #page-slogan{position:relative;margin-top:80px}.page-template-jobs-page-new #page-slogan .overlay{position:absolute;width:100%;bottom:10%;color:#fff;text-align:center}.page-template-jobs-page-new #page-slogan h1{margin:0}.page-template-jobs-page-new .entry-content{padding:1em}.page-template-jobs-page-new .entry-content h3{font-family:"franklin_gothic_fsbook","Helvetica Neue",Helvetica,Arial,sans-serif}.page-template-jobs-page-new #BambooHR-ATS h2{display:none}.page-template-jobs-page-new #BambooHR-ATS .BambooHR-ATS-Department-Item{padding:0}.page-template-jobs-page-new #BambooHR-ATS .BambooHR-ATS-Department-Item:before{display:none}.page-template-jobs-page-new #BambooHR-ATS .BambooHR-ATS-Jobs-List{padding:23px;border-bottom:1px solid #656467;border-top:1px solid #656467}.page-template-jobs-page-new #BambooHR-ATS .BambooHR-ATS-Jobs-Item a{font-weight:400;text-decoration:none}.page-template-jobs-page-new #BambooHR-ATS .BambooHR-ATS-Jobs-Item:before{top:8px}.page-template-jobs-page-new #BambooHR-Footer{display:none}.page-template-jobs-page-new .reasons{padding:1em;background-color:#e8f6f5}.page-template-jobs-page-new .reasons h3{font-family:"franklin_gothic_fsbook","Helvetica Neue",Helvetica,Arial,sans-serif;text-transform:uppercase}.page-template-jobs-page-new .reason{margin-bottom:1em}.page-template-jobs-page-new .img-wrap{text-align:center;margin-bottom:1em}.page-template-jobs-page-new .reason:nth-child(1) img{width:222px}.page-template-jobs-page-new .reason:nth-child(2) img{width:304px}.page-template-jobs-page-new .reason:nth-child(3) img{width:332px}.page-template-jobs-page-new .reason:nth-child(4) img{width:400px}.wpcf7-not-valid-tip{color:red}.page-template-about-page .bx-controls,.page-template-about-page #bx-pager,.page-template-about-page .bxslider article:not(:first-child){display:none}.page-id-472 h1,.page-id-472 h2,.page-id-472 h3,.page-id-472 h4,.page-id-472 h5{font-family:"Playfair Display SC","Georgia",Cambria,Times New Roman,Times,serif}.page-id-472 .entry-content{font-size:1.25em}.page-id-472 .entry-content h1{font-size:2.2em}.page-id-472 .entry-content ul{list-style:none;margin:0}.page-id-472 .entry-content li{padding-left:1em;text-align:left;position:relative;margin-bottom:.5em}.page-id-472 .entry-content li:before{content:'\25A0';position:absolute;left:0;top:1px;line-height:1;font-family:inherit}.case-studies-template-template-APR-case-studie #vision-challenges-wrap .serif,.case-studies-template-template-APR-case-studie #the-work-wrap .serif{font-size:1.5em}.case-studies-template-template-APR-case-studie #the-vision h3{font-family:"franklin_gothic_fsdemi","Helvetica Neue",Helvetica,Arial,sans-serif;font-size:1em;margin:0 0 10px}.case-studies-template-template-APR-case-studie #the-challenges{font-size:1.25em;padding-top:0}.case-studies-template-template-APR-case-studie #the-challenges p,.case-studies-template-template-APR-case-studie #the-vision p{line-height:1.5}.case-studies-template-template-APR-case-studie #what-works-wrap-bg{background-color:#e9e5e3}.case-studies-template-template-APR-case-studie #what-works-wrap{padding-top:1em;max-width:637px;margin-left:auto;margin-right:auto}.case-studies-template-template-APR-case-studie #what-works-wrap p{padding:0 1em;font-size:1.125em}.case-studies-template-template-APR-case-studie #the-work-wrap .right{font-size:1.1875em}.case-studies-template-template-APR-case-studie .coverred-imgs{margin-bottom:1em}.case-studies-template-template-APR-case-studie .coverred-imgs span{text-transform:uppercase;font-size:1.625em;color:#16a89c;display:block}.case-studies-template-template-APR-case-studie .coverred-imgs img{display:block;margin:10px auto 0}.postid-692 #vision-challenges-wrap li,.postid-683 #vision-challenges-wrap li{padding-left:0}.postid-692 #vision-challenges-wrap li:before,.postid-683 #vision-challenges-wrap li:before{display:none}.filtering{padding:20px 0;margin:0 auto;max-width:1600px;width:90%}.filtering span{display:block;margin-bottom:20px}.filtering button{border:none;background-color:#fff;color:#00a199}.filtering button svg{vertical-align:middle;margin-right:5px}.ssba-wrap,.single .ssbp-wrap{padding-top:20px}.ssba-wrap a+a,.single .ssbp-wrap a+a{margin-left:20px}.ssba-wrap svg,.single .ssbp-wrap svg{display:block}.single .ssbp-wrap img{max-height:22px}.error404 .entry-content{color:#fff;background-repeat:no-repeat;-webkit-background-size:cover;background-size:cover;padding-left:1em;padding-right:1em;padding-bottom:2em}.error404 .entry-content h1{font:normal 2em "Playfair Display",Georgia,Cambria,Times New Roman,Times,serif;text-transform:uppercase;margin-bottom:.6em}.error404 .entry-content a{color:#fff}.page-template-page-gotv .post-hero{padding:110px 0 30px;color:#fff;background-position:50% 100%;-webkit-background-size:cover;background-size:cover}.page-template-page-gotv .post-hero header{max-width:780px}.page-template-page-gotv .post-hero h1{text-transform:uppercase}.page-template-page-gotv #main{padding:30px 0;width:94%}.page-template-page-gotv .entry-content{padding-top:0}.page-template-page-gotv .entry-content h3{text-transform:uppercase;font-weight:400;margin-top:0}.page-template-page-gotv .entry-content ul{padding-left:30px}.page-template-page-gotv .entry-content ul li{padding-left:20px;position:relative}.page-template-page-gotv .entry-content li+li{margin-top:20px}.page-template-page-gotv .entry-content ul li:before{content:'';display:block;position:absolute;left:0;top:5px;width:8px;height:8px;background-color:#00a199}.page-template-page-gotv .entry-content ol{padding-left:30px;list-style:decimal}.page-template-page-gotv .logos{text-align:center}.page-template-page-gotv .logos li+li{margin-top:1em}.page-template-page-gotv aside{background-color:#00a199;color:#fff;padding:1em;max-width:395px;margin-left:auto;margin-right:auto}.page-template-page-gotv aside p{margin-top:0}.page-template-page-gotv aside strong{font-family:"Playfair Display",Georgia,Cambria,Times New Roman,Times,serif;font-weight:700}.page-template-page-gotv aside label{padding-bottom:10px;display:block}.page-template-page-gotv aside input{border:1px solid #1a8b91;margin-bottom:30px}.page-template-page-gotv aside .indicates-required{font-style:italic;margin-bottom:25px}.page-template-page-gotv aside button{border:none;border-radius:5px;background-color:#d50e1d;color:#fff;text-align:center;text-transform:uppercase;padding:10px;width:100%}.page-template-page-gotv .partners-logos h4{padding:20px;background-color:#e8f6f5;font-weight:400;text-transform:uppercase;text-align:center;font-size:20px;line-height:1}.page-template-page-gotv .partners-logos h4 span{display:block;padding-top:5px}.page-template-page-gotv .partners-logos h4 svg{width:14px;height:auto}.page-template-page-gotv .partners-logos ul{justify-content:center;align-items:center;margin-bottom:100px}.page-template-page-gotv .partners-logos li{padding:10px}.page-template-page-gotv #mc_embed_signup{margin-bottom:80px}.page-template-page-gotv #mc-embed-form-code{height:auto !important;margin-bottom:0}.welnessforall-mc-form .field-shift{left:-9999px;position:absolute}.page-template-page-services-new .header{position:relative}.page-template-page-services-new .hentry{margin-bottom:0;background-color:#16a89c;color:#fff}.page-template-page-services-new .entry-content{padding:2.5em 0}.page-template-page-services-new .entry-content h1{margin:0 0 .7em;text-transform:uppercase}.page-template-page-services-new .entry-content img{margin:0;display:block}.page-template-page-services-new .entry-content h2{font-family:"Playfair Display",Georgia,Cambria,Times New Roman,Times,serif}.page-template-page-services-new .entry-content li+li{margin-top:1em}.page-template-page-services-new .entry-content li:before{content:url(//provoc.me/wp-content/themes/provoc/library/css/../images/chevron-right-solid.svg);margin-right:5px}#our-clients img{max-width:165px;max-height:165px;width:auto}.page-template-page-services-new .hero{padding:2em 0;position:relative;background-position:center;background-repeat:no-repeat;background-size:cover}.page-template-page-services-new .hero:before{content:'';position:absolute;left:0;top:0;width:100%;height:100%;background-color:rgba(0,0,0,.5)}.page-template-page-services-new .hero .wrapper{position:relative;z-index:7;text-align:center;max-width:820px}.page-template-page-services-new .hero h1{text-transform:uppercase}.page-template-page-services-new .hero h2{line-height:1.2}.page-template-page-services-new .sub-service h3{padding:0 10px;background-color:#0e8b81;text-transform:uppercase;display:inline-block;margin-bottom:0}.page-template-page-services-new .sub-service ul{padding-left:10px}.page-template-page-services-new .entry-content li{padding-left:12px;position:relative}.page-template-page-services-new .entry-content li:before{position:absolute;left:0}.page-template-page-services-new .base{background-color:transparent;color:#fff;font-weight:600;border:none;position:relative;padding-left:30px;text-align:left}.page-template-page-services-new .base:before,.page-template-page-services-new .base:after{content:'';display:block;position:absolute;background-color:#fff;top:50%}.page-template-page-services-new .base:before{left:0;width:16px;height:2px;margin-top:-1px}.page-template-page-services-new .base:after{left:7px;width:2px;height:16px;margin-top:-8px;transition:opacity .2s ease-in-out}.page-template-page-services-new .sub-service{max-height:0;overflow:hidden;transition:all .2s ease-in-out}.page-template-page-services-new .content.active+.sub-service{max-height:2500px;padding-top:15px}.page-template-page-services-new .content.active .base:after{opacity:0}@media only screen and (max-width:480px){.page-template-page-gotv .post-hero h1{font-size:2em}}@media only screen and (min-width:481px){.entry-content .alignleft,.entry-content img.alignleft,.blog-entry .alignleft,.blog-entry img.alignleft{margin-right:1.5em;display:inline;float:left}.entry-content .alignright,.entry-content img.alignright,.blog-entry .alignright,.blog-entry img.alignright{margin-left:1.5em;display:inline;float:right}.entry-content .aligncenter,.entry-content img.aligncenter,.blog-entry .aligncenter,.blog-entry img.aligncenter{margin-right:auto;margin-left:auto;display:block;clear:both}.entry-content .alignleft,.entry-content img.alignleft,.entry-content .alignright,.entry-content img.alignright,.entry-content .aligncenter,.entry-content img.aligncenter,.blog-entry .alignleft,.blog-entry img.alignleft,.blog-entry .alignright,.blog-entry img.alignright,.blog-entry .aligncenter,.blog-entry img.aligncenter{margin-bottom:1em}.footer{font-size:1.375em}.footer-cta{padding:3em 1em}.home .entry-content h1{font-size:2em;line-height:1.3}#our-clients ul{display:-webkit-box;display:-webkit-flex;display:-moz-flex;display:-ms-flexbox;display:flex;-webkit-flex-wrap:wrap;-moz-flex-wrap:wrap;-ms-flex-wrap:wrap;flex-wrap:wrap;-webkit-box-align:center;-ms-flex-align:center;-webkit-align-items:center;-moz-align-items:center;align-items:center}#our-clients li{width:50%;padding:1em 15px}}@media only screen and (max-width:767px){.header #logo{height:60px}.header #logo svg{max-height:100%}.logo-footer{max-width:140px;margin:0 0 2em 20px}inner-footer li+li{margin-top:1em}.page-template-work-page .entry-content,.error404 .entry-content,.www-section,.footer,.hp-recent-work p.h2,.hp-recent-work .btn-wrap,.b-corp{text-align:center}.page-template-work-page .content,.error404 .content{background-color:#212620}.single-case-studies .parallax-parent .content{padding-top:50px}.single-case-studies .parallax-parent .external-link{width:32px;line-height:32px;height:32px}.single-case-studies .parallax-parent .external-link svg{max-width:16px;height:auto}.single-case-studies .parallax-parent li+li{margin-top:10px}.blog-wrapper .format-quote .quote svg{max-width:32px;height:auto}#contact-form-wrapper .req-note,.page-template-contact-page .wpcf7 .req-note{text-align:center;margin:15px 0}.hp-intro .content{text-align:center}.www-section .content+.content{margin-top:50px}.w-card+.w-card{margin-top:50px}.b-corp svg{width:80px}#testimonial-hp ul.has-logo li:first-child{padding-bottom:20px;margin-bottom:15px;border-bottom:1px solid #ccc}.page-template-page-services-new .service+.service{margin-top:4em}}@media only screen and (min-width:768px){.flex-768{display:-ms-flexbox;display:-webkit-flex;display:flex}.entry-content{padding-top:140px}.max768{width:768px}#logo{width:86px}#logo svg{width:86px;height:93px}.nav{border:0;position:relative;margin-top:40px}.nav ul{margin:0}.nav li{position:relative;margin:0;padding:0;display:inline-block;float:none}.nav li+li{margin-left:1em}.nav li a{border-bottom:0}.nav li:last-child{position:absolute;right:0}.nav li ul.sub-menu,.nav li ul.children{margin-top:0;border:1px solid #ccc;border-top:0;position:absolute;visibility:hidden;z-index:8999}.nav li ul.sub-menu li a,.nav li ul.children li a{padding-left:10px;border-right:0;display:block;width:180px;border-bottom:1px solid #ccc}.nav li ul.sub-menu li:last-child a,.nav li ul.children li:last-child a{border-bottom:0}.nav li ul.sub-menu li ul,.nav li ul.children li ul{top:0;left:100%}.nav li:hover>ul{top:auto;visibility:visible}.sidebar{margin-top:2.2em}.widgettitle{border-bottom:2px solid #444;margin-bottom:.75em}.widget:not(.footer .widget){padding:0 10px;margin:2.2em 0}.widget:not(.footer .widget) ul li{margin-bottom:.75em}.widget:not(.footer .widget) ul li ul{margin-top:.75em;padding-left:1em}.footer{background:#1e1e1e url(//provoc.me/wp-content/themes/provoc/library/css/../images/footer-bg.png) 100% 0 no-repeat;background-size:cover}#inner-footer .logo-footer{float:left}#inner-footer nav{float:right}#inner-footer .widget{clear:both;overflow:hidden}#inner-footer .widget li{width:50%}#inner-footer .widget li:nth-child(2n+1){float:left}#inner-footer .widget li:nth-child(2n+2){float:right;clear:right;text-align:right}#inner-footer li{margin:0 0 1em}.footer-cta{padding:4em 1em}.footer-cta p,.footer-cta h3{font-size:2em}.footer-cta .turquoise-btn{width:343px}img.full-width{width:100%}.hp-intro{position:relative}.hp-intro .content{position:absolute;width:90%;top:60%;left:50%;transform:translate(-50%,-50%);text-align:right;max-width:1600px}.hp-intro h2{margin:0 0 .6em;line-height:1.3}.hp-intro h2>span{padding:3px 7px;background-color:#232621}.hp-intro h2>span:last-child{padding-bottom:5px}.hp-intro h2 span.white{color:#fff}.hp-intro h2 span.light{color:#f1bfa4}.hp-intro p{margin:0}.www-section{padding:40px 0;margin-bottom:50px}.www-section .w-card{width:33.33%;padding-right:20px}.b-corp svg{flex:0 0 80px}.b-corp .content{padding-left:40px}#testimonial-hp ul{max-width:580px;overflow:hidden;margin:0 auto 35px;display:-ms-flexbox;display:-webkit-flex;display:flex;-webkit-flex-direction:row-reverse;-ms-flex-direction:row-reverse;flex-direction:row-reverse;-webkit-flex-wrap:nowrap;-ms-flex-wrap:nowrap;flex-wrap:nowrap;-webkit-justify-content:center;-ms-flex-pack:center;justify-content:center;-webkit-align-content:stretch;-ms-flex-line-pack:stretch;align-content:stretch;-webkit-align-items:center;-ms-flex-align:center;align-items:center}#testimonial-hp ul li{width:50%;padding:7px 25px;-webkit-order:0;-ms-flex-order:0;order:0;-webkit-flex:0 1 auto;-ms-flex:0 1 auto;flex:0 1 auto;-webkit-align-self:auto;-ms-flex-item-align:auto;align-self:auto}#testimonial-hp ul li:first-child{text-align:left;padding-bottom:7px;margin-bottom:0;font-size:1.5em}#testimonial-hp ul.has-logo li:first-child{border-left:1px solid #ccc}#testimonial-hp ul:not(.has-logo) li{width:80%;text-align:center}#testimonial-hp ul li.img-wrap{text-align:right}#testimonial-hp blockquote{padding-bottom:0;font-size:2.125em}#testimonial-hp img{max-width:100%}#team-hp{position:relative}#team-hp .excerpt{padding:0 40px 40px}#team-hp .excerpt p,#team-hp .excerpt h3{font-size:2.125em}#contact-form-wrapper .names,.page-template-contact-page .wpcf7 .names{overflow:hidden}#contact-form-wrapper .names .wpcf7-form-control-wrap,.page-template-contact-page .wpcf7 .names .wpcf7-form-control-wrap{display:block;width:48%;float:left}#contact-form-wrapper .names .wpcf7-form-control-wrap+.wpcf7-form-control-wrap,.page-template-contact-page .wpcf7 .names .wpcf7-form-control-wrap+.wpcf7-form-control-wrap{margin:0 0 0 4%}#contact-form-wrapper .two-cols,.page-template-contact-page .wpcf7 .two-cols{overflow:hidden}#contact-form-wrapper .two-cols>div,.page-template-contact-page .wpcf7 .two-cols>div{float:left;width:48%}#contact-form-wrapper .two-cols>div+div,.page-template-contact-page .wpcf7 .two-cols>div+div{margin:0 0 0 4%}#contact-form-wrapper .note,.page-template-contact-page .wpcf7 .note{padding-left:20px}#contact-form-wrapper .fields-wrapper,.page-template-contact-page .wpcf7 .fields-wrapper{padding:20px}#contact-form-wrapper .fields-wrapper+.fields-wrapper,.page-template-contact-page .wpcf7 .fields-wrapper+.fields-wrapper{margin-top:20px}#contact-form-wrapper .req-note,.page-template-contact-page .wpcf7 .req-note{float:right;margin:30px 0 0}#contact-form-wrapper .btn-wrap,.page-template-contact-page .wpcf7 .btn-wrap{text-align:left;margin-top:20px}#page-slogan{position:relative}#page-slogan .f-img,#page-slogan .f-img img{display:block}#page-slogan .overlay{background-color:transparent;padding:0;bottom:5.5%;left:0;text-align:center;width:100%;position:absolute}#page-slogan .overlay h1{font-size:2.875em;line-height:1;max-width:570px;display:inline-block}.page-template-contact-page .wpcf7 input,.page-template-contact-page .wpcf7 textarea{margin:20px 0 60px}.page-template-contact-page .wpcf7 .btn-wrap{text-align:left}.page-template-contact-page .entry-content{padding-bottom:70px}.page-template-contact-page .entry-content h1{font-size:3em;margin-top:20px}.page-template-contact-page .entry-content p{margin:0 0 10px;font-size:1.5em}.parallax-parent .content{padding:0 40px 30px}.page-template-about-page .entry-content h1{font-size:2.25em}.page-template-about-page .entry-content h2{font-size:2em}.page-template-about-page .entry-content h3{font-size:1.5em}.page-template-about-page .entry-content p{font-size:1.125em}.page-template-about-page .our-values>div{padding:30px 40px 30px 130px;background-position:40px 45px;text-align:left}.page-template-about-page .our-values>div h2{margin-top:0}.page-template-about-page #team-wrapper .intro h2{font-size:2.25em}.page-template-about-page #team-wrapper .intro p{font-size:1.125em}.page-template-team-page #page-slogan .overlay{background-color:transparent}.page-template-team-page #page-slogan .overlay p{max-width:80%;margin:0 auto}#team-wrapper .team{float:left;width:50%}#team-wrapper .content .ttl h4{font-size:1.13em}#team-wrapper .logo{width:33.33%}#team-wrapper .you{min-height:250px}.single-case-studies .parallax-parent .content{padding-top:100px}.single-case-studies .parallax-parent h1{font-size:2.5em}.single-case-studies .parallax-parent .external-link{width:52px;height:52px;padding-top:15px}.single-case-studies .parallax-parent ul{overflow:hidden}.single-case-studies .parallax-parent li{font-size:1.125em}.single-case-studies .parallax-parent li:first-child{float:left}.single-case-studies .parallax-parent li:last-child{float:right}.single-case-studies .container .wrap{padding:2em}.single-case-studies h3.ttl{font-size:1.625em}#vision-challenges-wrap{padding:0}#vision-challenges-wrap .serif{margin-bottom:0;text-align:left}#vision-challenges-wrap .serif p{margin:0}#vision-challenges-wrap #the-vision,#vision-challenges-wrap #the-challenges{float:left;width:50%;padding-top:15px}#vision-challenges-wrap #the-vision{padding-right:40px}#vision-challenges-wrap #the-challenges{padding-left:50px;border-top:none}#vision-challenges-wrap #the-challenges li,#vision-challenges-wrap #the-challenges p{font-size:1.25em}#results-so-far-wrap{padding:0}#results-so-far-wrap .serif{font-size:2.25em;padding:0}#results-so-far-wrap ul{font-size:1.5em;overflow:hidden}#results-so-far-wrap ul li{float:left;width:33.33%;padding:10px 20px 0;vertical-align:top}#results-so-far-wrap ul strong{font-size:5rem}#results-so-far-wrap ul em{font-size:.4em}.postid-1175 #results-so-far-wrap li:nth-child(3n+4){clear:left}#guiding-insights-wrap{padding:0}#guiding-insights-wrap .serif{font-size:2.25em;padding:0}#guiding-insights-wrap ul{overflow:hidden}#guiding-insights-wrap li{margin-bottom:0;font-size:1.25em;width:33.33%;padding:0 15px;float:left}#guiding-insights-wrap li img{margin:0 auto 1em;display:block}#the-work-wrap{padding:0}#the-work-wrap .serif{font-size:2.25em;padding:0}#the-work-wrap .left{float:left;width:50%;margin-bottom:1em}#the-work-wrap .right{float:right;width:50%;text-align:left;padding:0 0 0 20px}#the-work-wrap .images{clear:both}#the-work-wrap .images img:first-child{float:left;width:48%}#the-work-wrap .images img:last-child{float:right;width:48%}#the-work-wrap .ghost-btn{text-align:center}#the-work-wrap .images+.btn-wrap{position:relative;margin-top:3em}#the-work-wrap .images+.btn-wrap .social-icons{position:absolute;right:0}#the-work-wrap .images+.btn-wrap .social-icons li{margin:0 0 0 20px}#other-cs-wrap{padding:0}#other-cs-wrap .serif{font-size:2.25em}.page-template-work-page .entry-content{padding-left:0;padding-right:0}.page-template-work-page .entry-content section{width:90%;margin:0 auto;max-width:1600px}.page-template-work-page .entry-content h1{font-size:3em;margin-top:20px}.page-template-work-page .entry-content p{font-size:1.5em;margin-bottom:40px}.page-template-work-page .entry-content h1,.page-template-work-page .entry-content p{max-width:820px}.page-template-work-page .work{position:relative;overflow:hidden}.page-template-work-page .work a:before{content:'';position:absolute;width:100%;height:100%;z-index:10;top:-1px;left:0;-webkit-transition:all 2s ease;-moz-transition:all 2s ease;-o-transition:all 2s ease;transition:all 2s ease}.page-template-work-page .work a:hover:before{background-color:rgba(0,0,0,.3)}.page-template-work-page .work a:hover+.work:before{border-left:none}.page-template-work-page .work:nth-child(2n+2) a:before{border-left:1px solid #fff}.page-template-work-page .work1 img.logo{max-width:155px}.page-template-work-page .work2 img.logo{max-width:144px}.page-template-work-page .work3 img.logo{max-width:222px}.page-template-work-page .content{text-align:left;padding:30px;z-index:100;position:absolute}.page-template-work-page .content h3{text-transform:uppercase}#our-clients{padding-bottom:30px}#our-clients h3{font-size:2.25em;margin:50px 0 30px}#our-clients li{width:33.33%}.page-template-jobs-page #page-slogan .overlay p{font-size:1.625em}.page-template-jobs-page .remodal{padding:65px 0}.page-template-jobs-page .remodal .serif{font-size:3.75em;margin-bottom:35px}.page-template-jobs-page .remodal h3{font-size:2.5em;margin-bottom:1em}.page-template-jobs-page .remodal input[type=text],.page-template-jobs-page .remodal input[type=email],.page-template-jobs-page .remodal textarea{padding-left:25px;padding-right:25px;margin-bottom:3em}.page-template-jobs-page .remodal textarea{margin-bottom:3em}.page-template-jobs-page .remodal-close{width:41px;height:41px}#jobs-wrap{padding:30px 5%}#jobs-wrap h3{text-align:left;margin:0 0 30px}#jobs-wrap .jobs h2{font-size:2.25em;padding:15px 15px 15px 65px}#jobs-wrap .jobs h2:before{content:'\002B';font-size:1.08em;width:28px;line-height:28px;left:20px;top:26px}#jobs-wrap .open .content{padding-top:.5em}#jobs-wrap .content{padding:0 30px 0 60px}#jobs-wrap .content .left{float:left;width:50%;padding-right:25px}#jobs-wrap .content li{padding-left:20px}#jobs-wrap .content li:before{left:0}#jobs-wrap .btn-wrap{padding:1em 0;text-align:left;clear:both}#jobs-wrap .btn-wrap a{text-align:center}.page-template-jobs-page-new #page-slogan{margin-top:0}.page-template-jobs-page-new .entry-content h3,.page-template-jobs-page-new .reasons h3{font-size:1.5em}.page-template-jobs-page-new #BambooHR-ATS .BambooHR-ATS-Jobs-Item a{font-size:1.5em}.page-template-jobs-page-new .flex-768{-webkit-box-pack:justify;-ms-flex-pack:justify;-webkit-justify-content:space-between;-moz-justify-content:space-between;justify-content:space-between}.page-template-jobs-page-new .reason{width:47%}.page-template-jobs-page-new .img-wrap{margin-bottom:30px}.page-id-472 .entry-content{font-size:1.25em}.page-id-472 .entry-content h1{font-size:2.2em}.case-studies-template-template-APR-case-studie #the-challenges p{margin-top:3px}.case-studies-template-template-APR-case-studie #vision-challenges-wrap #the-challenges{float:right;padding-left:0;width:38.2%;font-size:1em}.case-studies-template-template-APR-case-studie #vision-challenges-wrap #the-vision{padding-right:0;width:49.2%}.case-studies-template-template-APR-case-studie #vision-challenges-wrap .ghost-btn.teal{font-size:1.25rem;margin-top:0}.case-studies-template-template-APR-case-studie #other-cs-wrap .wrap{width:768px;margin-left:auto;margin-right:auto}.case-studies-template-template-APR-case-studie #the-work-wrap .right p:first-child{padding-top:3px}.case-studies-template-template-APR-case-studie #what-works-wrap{padding-top:0}.case-studies-template-template-APR-case-studie #what-works-wrap img{display:block}.case-studies-template-template-APR-case-studie #what-works-wrap .wrap{padding-left:0;padding-right:0}.case-studies-template-template-APR-case-studie #what-works-wrap .what-works{position:relative;border-bottom:1px solid #fff}.case-studies-template-template-APR-case-studie #what-works-wrap p{padding:20px;margin:0;position:absolute;width:100%;bottom:0;color:#fff;text-align:left}.postid-692 #the-work-wrap .right p:first-child{margin-top:-3px}.blog-hero{padding-top:140px}.blog-hero h1{font-size:3em}.blog-hero p{font-size:1.5em}.single-title{font-size:3em}.single-post .wrapper{padding-top:140px}.single-post .blog-entry{padding-left:7%;padding-right:7%}.blog-wrapper a.cat{float:right;margin-bottom:0}.blog-wrapper article{position:relative}.blog-wrapper .article-footer{position:absolute;bottom:25px;padding-right:30px}.blog-wrapper .content{padding-bottom:70px}.blog-wrapper article:not(.has-post-thumbnail) .entry-title{font-size:2.5em;margin-top:1em}.blog-wrapper article:not(.has-post-thumbnail) p{font-size:1.5em}.blog-wrapper .format-quote .content{height:100%}.archive-title{padding:0 30px;font-size:2.375em}.filtering{position:relative}.filtering span,.filtering select,.filtering button{display:inline-block;margin-bottom:0}.filtering button svg{margin-top:-3px}.filtering select{margin-left:50px;max-width:140px;margin-top:-4px}.filtering button{position:absolute;right:0}.error404 .entry-content{padding-left:0;padding-right:0}.error404 .entry-content section{width:90%;margin:0 auto;max-width:1600px}.error404 .entry-content h1{font-size:3em;margin-top:20px}.error404 .entry-content p{font-size:1.5em;margin-bottom:40px}.error404 .entry-content h1,.error404 .entry-content p{max-width:820px}.page-template-page-gotv .post-hero{padding-top:140px}.page-template-page-services-new .services-wrapper{justify-content:space-between}.page-template-page-services-new .service{width:30%;max-width:650px}.page-template-page-services-new .services-wrapper .content{display:flex;flex-direction:column}.page-template-page-services-new .base{margin-top:auto}}@media only screen and (min-width:768px) and (max-width:1219px){.blog-wrapper article{width:calc(50% - 10px)}.blog-wrapper article:nth-child(2n+2){margin-left:20px}}@media only screen and (max-width:1023px){.related-post{max-width:768px;margin-left:auto;margin-right:auto}.posts-2 .related-post+.related-post,.posts-3 .related-post+.related-post{margin-top:20px}}@media only screen and (min-width:1024px){.flex-1024{display:-webkit-box;display:-webkit-flex;display:-moz-flex;display:-ms-flexbox;display:flex;-webkit-flex-wrap:wrap;-moz-flex-wrap:wrap;-ms-flex-wrap:wrap;flex-wrap:wrap}.header nav{margin-top:34px}.header nav li+li{margin-left:20px}.header nav a{font-size:1.25em}#logo{margin-right:55px}.footer{background-size:auto 100%}#inner-footer .logo-footer{max-width:205px}#inner-footer nav{float:left;margin-left:30px}#inner-footer nav li{margin-bottom:16px}#inner-footer .widget{clear:none;float:right}#inner-footer .widget li{width:auto;float:none!important;text-align:right}#inner-footer .widget li:last-child{margin-bottom:0}.footer-cta{padding:8em 1em}.footer-cta h3{font-size:2.25em}.footer-cta p{font-size:3em}.home .entry-content{background:url(//provoc.me/wp-content/themes/provoc/library/css/../images/hp-intro-bg.png) 100% 0 no-repeat,linear-gradient(to right,#16a89c 25%,#73cdc5 100%);background-size:auto 100%;padding:62px 20px 70px}.home .entry-content h1{font-size:4.25em;line-height:1.2}.home .entry-content h1 b:after{height:20px}.hp-intro h2{font-size:2.2em}.www-section{padding:90px 0}.www-section h3{font-size:2em}.www-section p{font-size:1.5em}.b-corp{padding:90px 0}.b-corp .wrap{max-width:860px !important}.b-corp svg{flex:0 0 100px}.b-corp .content{padding-left:80px}.b-corp h2{margin:0 0 25px;line-height:1;font-size:3.375em}.b-corp p{margin:0;font-size:1.5em;line-height:1.5}#team-hp{display:flex}#team-hp .excerpt{padding:0 40px;text-align:left}#team-hp .excerpt p,#team-hp .excerpt h3{font-size:1.75em}#team-hp .excerpt,#team-hp .img-wrap{width:50%}#team-hp .excerpt{margin:auto}#team-hp .excerpt h3{margin-top:0}#team-hp img{margin-bottom:0}#team-hp .ghost-btn{text-align:center}#testimonial-hp{padding:90px 25px 70px}#testimonial-hp blockquote{max-width:940px;margin-left:auto;margin-right:auto}.page-template-page-services-new .hero h1,.page-template-about-page .entry-content h1{font-size:3em}.page-template-page-services-new .hero h2,.page-template-about-page .entry-content h2,.page-template-about-page .entry-content h3{font-size:2.25em}.page-template-page-services-new .hero p,.page-template-about-page .entry-content p{font-size:1.5em}.page-template-about-page .content{max-width:900px;margin:0 auto}.page-template-about-page .our-values{padding-left:10%}.page-template-about-page .our-values>div{padding-top:50px;padding-left:220px;background-position:0 75px;-webkit-background-size:auto 150px;background-size:auto 150px;max-width:1040px}.page-template-about-page #team-wrapper{padding:60px 0}.page-template-about-page #team-wrapper .wrap{background-color:transparent}.page-template-about-page #team-wrapper .intro p{font-size:1.5em}@-webkit-keyframes fadeIn{from{opacity:0}to{opacity:1}}@-moz-keyframes fadeIn{from{opacity:0}to{opacity:1}}@keyframes fadeIn{from{opacity:0}to{opacity:1}}.page-template-about-page #team-wrapper .ttl{top:50%;-webkit-transform:translate(0px,-20%);transform:translate(0px,-20%);bottom:auto}.page-template-about-page #team-wrapper .ttl h3,.page-template-about-page #team-wrapper .ttl h4{opacity:0}.page-template-about-page #team-wrapper .ttl h3 span,.page-template-about-page #team-wrapper .ttl h4 span{background-color:transparent}.page-template-about-page #team-wrapper .ttl h3{font-size:1.5em}.page-template-about-page #team-wrapper .ttl h4{font-size:1.125em}.page-template-about-page #team-wrapper .ttl .plus{display:inline-block;font-size:0;width:56px;height:56px;border:2px solid #93cfcb;border-radius:50%;position:relative;margin-top:20px;opacity:0}.page-template-about-page #team-wrapper .ttl .plus:before,.page-template-about-page #team-wrapper .ttl .plus:after{content:'';position:absolute;left:50%;top:50%;background-color:#93cfcb}.page-template-about-page #team-wrapper .ttl .plus:before{width:26px;height:2px;margin-top:-1px;margin-left:-13px}.page-template-about-page #team-wrapper .ttl .plus:after{width:2px;height:26px;margin-top:-13px;margin-left:-1px}.page-template-about-page #team-wrapper .content a:hover h3,.page-template-about-page #team-wrapper .content a:hover h4{animation:fadeIn ease-in 1 forwards .3s .2s}.page-template-about-page #team-wrapper .content a:hover .plus{animation:fadeIn ease-in 1 forwards .3s .5s}#page-slogan .overlay h1{font-size:3.8125em;max-width:770px}.page-template-work-page .entry-content h1{font-size:3.75em}.page-template-work-page #cs-wrap .wrap{display:-webkit-box;display:-webkit-flex;display:-moz-flex;display:-ms-flexbox;display:flex;-webkit-flex-wrap:wrap;-moz-flex-wrap:wrap;-ms-flex-wrap:wrap;flex-wrap:wrap}.page-template-work-page .work{width:50%}.page-template-work-page .work:nth-child(2n+2){width:calc(50% - 1px)}.page-template-work-page .work img:not(.logo){-webkit-transition:all .6s ease;-moz-transition:all .6s ease;-o-transition:all .6s ease;transition:all .6s ease}.page-template-work-page .work:hover img:not(.logo){-webkit-transform:scale(1.2);-moz-transform:scale(1.2);-o-transform:scale(1.2);-ms-transform:scale(1.2);transform:scale(1.2);-webkit-transition:all 2s ease;-moz-transition:all 2s ease;-o-transition:all 2s ease;transition:all 2s ease}.page-template-work-page .work img.logo{transform-origin:bottom left}.page-template-team-page #page-slogan .overlay h1{font:normal 3.88em franklin_gothic_fsbook,"Helvetica Neue",Helvetica,Arial,sans-serif;margin:0 0 .4em}.page-template-team-page #page-slogan .overlay p{margin-bottom:2em}#team-wrapper .team:not(.you){float:left;width:33.33%}#team-wrapper .content .ttl h4{font-size:1.44em}#team-wrapper .you span.serif{font-size:3em}#team-wrapper .you{min-height:335px}.page-template-team-page .remodal,.page-template-about-page .remodal{text-align:left}.page-template-team-page .remodal h3,.page-template-team-page .remodal h4,.page-template-about-page .remodal h3,.page-template-about-page .remodal h4{color:#ff995f}.page-template-team-page .remodal h4,.page-template-about-page .remodal h4{margin-bottom:1em}.page-template-team-page .remodal .info li,.page-template-about-page .remodal .info li{float:none;width:100%;text-align:left;font-size:1.3125em;border-top:1px solid #ff995f;padding:30px 0}.page-template-team-page .remodal .info li strong,.page-template-about-page .remodal .info li strong{margin:-20px 10px 0 0;float:left}.page-template-team-page .remodal .info li+li,.page-template-about-page .remodal .info li+li{border-left:none;border-bottom:1px solid #ff995f}.page-template-team-page .remodal .right,.page-template-about-page .remodal .right{padding:0 1.125em;float:left;width:50%}.page-template-team-page .remodal .left,.page-template-about-page .remodal .left{float:left;width:50%}.single-case-studies .content{padding-top:200px}.single-case-studies .container .wrap{padding:3em 6.25%}#vision-challenges-wrap .serif{font-size:2.375em}#results-so-far-wrap ul strong{font-size:7.7rem}#results-so-far-wrap ul em{font-size:.33em;margin-top:-15px}#guiding-insights-wrap li{padding:0 25px}#the-work-wrap .left{width:63.8%}#the-work-wrap .right{width:33.33%;padding:0}#the-work-wrap .right p{font-size:1.25em}#jobs-wrap .content .left{width:40%}#jobs-wrap .btn-wrap{position:relative}#jobs-wrap .btn-wrap a{position:absolute;right:0;bottom:100%}#jobs-wrap .btn-wrap a:hover,#jobs-wrap .btn-wrap a:active,#jobs-wrap .btn-wrap a:focus{top:auto}.page-template-jobs-page-new .entry-content h3{font-size:2.5em}.page-template-jobs-page-new #BambooHR-ATS .BambooHR-ATS-Jobs-Item a{font-size:1.5rem}.page-template-jobs-page-new #BambooHR-ATS .BambooHR-ATS-Jobs-Item:before{top:12px}.page-template-jobs-page-new .hentry{margin-bottom:60px}.page-template-jobs-page-new .reasons{padding-top:50px;padding-bottom:60px}.page-template-jobs-page-new .reasons h3{font-size:2.25em}.page-template-jobs-page-new .reason{margin-bottom:30px;font-size:1.125em}.page-template-jobs-page-new .BambooHR-ATS-board .BambooHR-ATS-Location{font-size:.875rem;padding-top:1em}.page-template-contact-page .entry-content h1{font-size:3.75em}.page-template-contact-page .content-wrapper{padding-left:40px;padding-right:40px}.page-template-contact-page h3.h1{font-size:3em}.page-template-contact-page .content,.page-template-contact-page .address{width:46%}.page-template-contact-page .content{float:left}.page-template-contact-page .content h3{font-size:2.5em}.page-template-contact-page .content h3+p{font-size:1.5em}.page-template-contact-page .address{float:right}.page-template-contact-page .address>h3:first-child{margin-top:0;font-size:1.5em;margin-bottom:20px}.page-template-contact-page .address ul,.page-template-contact-page .address p,.page-template-contact-page .address .social-links{margin-bottom:80px;font-size:1.5rem}.page-template-contact-page .address li{margin-bottom:0}.page-template-contact-page .address h4{text-transform:uppercase;margin-bottom:20px}.case-studies-template-template-APR-case-studie #the-work-wrap .serif{max-width:890px;margin-left:auto;margin-right:auto}.case-studies-template-template-APR-case-studie #the-work-wrap .images{margin:3em 0 2em}.case-studies-template-template-APR-case-studie #what-works-wrap{width:auto;max-width:90%}.case-studies-template-template-APR-case-studie #what-works-wrap .wrap{padding:3em 0}.case-studies-template-template-APR-case-studie #what-works-wrap .works{display:-webkit-box;display:-webkit-flex;display:-moz-flex;display:-ms-flexbox;display:flex;-webkit-flex-wrap:wrap;-moz-flex-wrap:wrap;-ms-flex-wrap:wrap;flex-wrap:wrap}.case-studies-template-template-APR-case-studie #what-works-wrap .what-works{width:50%}.case-studies-template-template-APR-case-studie #what-works-wrap .what-works:nth-child(2n+2){border-left:1px solid #fff}.case-studies-template-template-APR-case-studie .coverred-imgs img{margin:0 0 0 10px;display:inline-block;vertical-align:middle}.case-studies-template-template-APR-case-studie #the-work-wrap .right p{font-size:inherit}.case-studies-template-template-APR-case-studie #other-cs-wrap .wrap{padding-left:2em;padding-right:2em}.blog-hero .content{padding-bottom:40px}.blog-hero h1{font-size:3.75em}.cats,.by{font-size:1.125em}.single-title{font-size:3.75em}.single-post .blog-entry{font-size:1.5em;padding-left:12.72%;padding-right:12.72%}.single-post .blog-entry p:first-child{font-size:1.667em}.single-post .blog-entry ul,.single-post .blog-entry ol{padding-left:45px}.single-post .blog-entry ul ul,.single-post .blog-entry ul ol,.single-post .blog-entry ol ul,.single-post .blog-entry ol ol{padding-left:0}.single-post .blog-entry ul li,.single-post .blog-entry ol li{padding-left:30px}.single-post .blog-entry ul li+li,.single-post .blog-entry ol li+li{margin-top:1em}.single-post .blog-entry ul li:before{top:7px;width:14px;height:14px}.single-post .citation{font-size:1rem}.related-posts{padding-top:50px}.related-posts .h3{font-size:1.25em}.related-posts .flex-1024{-webkit-box-pack:justify;-ms-flex-pack:justify;-webkit-justify-content:space-between;-moz-justify-content:space-between;justify-content:space-between}.related-post .content{padding:30px}.related-post h3{font-size:1.5em}.related-post p{font-size:1.125em}.posts-1 .related-post{overflow:hidden}.posts-1 .related-post img{float:left;width:40%;max-width:768px}.posts-1 .related-post .content{overflow:hidden}.posts-2 .related-post{width:calc(50% - 10px)}.posts-3 .related-post{width:calc(33.33% - 40px/3)}.filtering select{margin-left:80px}.filtering span,.filtering button{text-transform:uppercase}.ssba-wrap,.single .ssbp-wrap{padding-top:0;position:absolute;right:0;top:20px}.single #ssba-classic-2,.single .ssba-classic-2{width:auto}.error404 .entry-content h1{font-size:3.75em}.page-template-page-gotv .post-hero{padding:155px 0 60px;font-size:1.5em}.page-template-page-gotv #main{font-size:20px;display:flex;padding:45px 0;align-items:flex-start}.page-template-page-gotv .logos{flex:1 0 180px;padding-right:20px;order:1}.page-template-page-gotv .logos ul{margin:0}.page-template-page-gotv .hentry{order:2;padding-right:20px}.page-template-page-gotv aside{order:3;flex:1 0 260px}.page-template-page-gotv .logos li+li{margin-top:60px}.page-template-page-gotv .partners-logos h4{padding:30px 30px 20px}.page-template-page-gotv .partners-logos ul{margin-bottom:180px}.page-template-page-gotv .partners-logos li{padding:20px}.page-template-page-gotv aside p{margin:0 0 45px}.page-template-page-gotv aside label{font-size:18px}.page-template-page-gotv aside button{height:53px;font-size:20px}.page-template-page-gotv aside p{font-size:24px;line-height:1.3}.page-template-page-gotv aside .indicates-required{margin:35px 0;line-height:1;font-size:18px}.page-template-page-gotv .entry-content h3{font-size:36px}.page-template-page-gotv .entry-content ul,.page-template-page-gotv .entry-content ol{padding-left:40px}.page-template-page-gotv .entry-content ul li{padding-left:30px}.page-template-page-gotv .entry-content li+li{margin-top:34px}.page-template-page-gotv .entry-content ul li:before{width:14px;height:14px}.page-template-page-services-new .entry-content{font-size:1.5em}.page-template-page-services-new .entry-content li:before{margin-right:10px;transform:translateY(-2px);display:inline-block}.page-template-page-services-new .hero{padding:3.5em 0}.page-template-page-services-new .sub-service h3{font-size:1em;padding:5px 15px 3px}.page-template-page-services-new .entry-content li{padding-left:16px}.page-template-page-services-new .base{padding-left:40px;font-size:1.125em;line-height:1}.page-template-page-services-new .base:before{width:25px;height:3px}.page-template-page-services-new .base:after{left:11px;width:3px;height:25px;margin-top:-12px}}@media only screen and (min-width:1024px) and (max-width:1219px){.header .nav{display:flex;padding-right:110px}.header .nav a{white-space:nowrap;font-size:1em}}@media only screen and (min-width:1220px){.wrap,.home .wrap,.header .nav{max-width:1920px;margin:0 auto}#logo{margin-right:75px}.header nav li+li{margin-left:30px}.footer{padding:35px 40px}#inner-footer .logo-footer{margin:45px 0 0 40px;max-width:100%}#inner-footer nav{margin:40px 0 0 70px;font-size:1.636em}#inner-footer nav li{margin-bottom:9px}.header nav a{font-size:1.15em}#inner-footer .widget li:last-child{padding-top:1em}.hp-intro h2{font-size:2.6em}#team-hp .excerpt{padding:0 60px}#team-hp .excerpt p,#team-hp .excerpt h3{font-size:2em}#testimonial-hp>div{max-width:980px}#testimonial-hp blockquote{font-size:3.75em}#post-472 .entry-content{margin:0 auto;max-width:1200px}.page-template-about-page .entry-content h1{font-size:3.75em;margin:.6em 0 20px}.page-template-about-page .entry-content h3{margin:0 0 20px}.page-template-about-page .content{padding:0 0 80px;max-width:900px;margin:0 auto}.page-template-about-page .our-values{padding-left:15%}.page-template-about-page .our-values>div{padding:60px 60px 60px 220px;background-position:0 85px}.page-template-team-page .remodal .right,.page-template-about-page .remodal .right{width:32.1%}.page-template-team-page .remodal .left,.page-template-about-page .remodal .left{width:67.9%}#our-clients{padding-bottom:80px}#our-clients h3{margin:100px 0 80px}#our-clients li{width:25%}#jobs-wrap .content .left{width:30%}#team-wrapper .you{min-height:405px}#contact-form-wrapper .names .wpcf7-form-control-wrap,.page-template-contact-page .wpcf7 .names .wpcf7-form-control-wrap{width:calc(50% - 10px)}#contact-form-wrapper .names .wpcf7-form-control-wrap+.wpcf7-form-control-wrap,.page-template-contact-page .wpcf7 .names .wpcf7-form-control-wrap+.wpcf7-form-control-wrap{margin:0 0 0 20px}#contact-form-wrapper .note,.page-template-contact-page .wpcf7 .note{margin-bottom:30px}#contact-form-wrapper .fields-wrapper,.page-template-contact-page .wpcf7 .fields-wrapper{padding:30px 40px}#contact-form-wrapper .req-note,.page-template-contact-page .wpcf7 .req-note{margin-top:70px}#contact-form-wrapper .btn-wrap,.page-template-contact-page .wpcf7 .btn-wrap{margin-top:60px}.single-case-studies .content{padding-top:250px}.case-studies-template-template-APR-case-studie .coverred-imgs img{margin-left:18px}.case-studies-template-template-APR-case-studie .coverred-imgs span{margin:0;display:inline-block;vertical-align:middle}.case-studies-template-template-APR-case-studie #what-works-wrap p{font-size:1.5625em}.blog-hero .content{padding-bottom:120px}.blog-hero h1{margin:20px 0 15px}.blog-wrapper .content{padding:30px 30px 90px}.blog-wrapper article{width:calc(33.33% - 13.3px)}.blog-wrapper article:nth-child(3n+2){margin-left:20px;margin-right:20px}.blog-wrapper .entry-title{margin-bottom:20px}.blog-wrapper p{font-size:1.125em}.blog-wrapper .article-footer{bottom:30px}.blog-wrapper article:not(.has-post-thumbnail) .content{padding:40px 60px 90px}.blog-wrapper article:not(.has-post-thumbnail) .entry-title{margin-top:1em}.blog-wrapper article:not(.has-post-thumbnail) p{line-height:1.5}.blog-wrapper .format-quote .quote{position:absolute;top:30px}.blog-wrapper .format-quote .content{height:100%;display:-webkit-box;display:-webkit-flex;display:-moz-flex;display:-ms-flexbox;display:flex;-webkit-box-align:center;-ms-flex-align:center;-webkit-align-items:center;-moz-align-items:center;align-items:center;padding:90px 30px}.blog-wrapper .format-quote .entry-title{font-size:2.25em}.blog-wrapper .format-quote .blog-entry{font-size:1.125em}.filtering span,.filtering button{font-size:1.5em}}@media only screen and (min-width:1366px){.header nav li+li{margin-left:50px}.header nav a{font-size:1.25em}#team-hp .excerpt{padding:0 80px}.hp-intro .content{padding:0}.hp-intro h2{font-size:3em}.www-section{padding:120px 0;margin-bottom:90px}.www-section .wrap{max-width:1430px;justify-content:space-between}.www-section .content{max-width:440px;padding-right:20px}.www-section h3{font-size:2.5em;margin:30px 0 25px}.b-corp{padding:150px 0}.single-case-studies .entry-content{min-height:768px}.single-case-studies .content{position:absolute;left:50%;bottom:10px;width:100%;-webkit-transform:translate(-50%,0px);transform:translate(-50%,0px)}.single-case-studies .content ul{margin-bottom:0}.single-case-studies #vision-challenges-wrap .wrap,.single-case-studies .entry-content .content,.single-case-studies .container .wrap{max-width:1275px;padding-left:0;padding-right:0}.single-case-studies #results-so-far-wrap .wrap{padding-top:65px}.case-studies-template-template-APR-case-studie #what-works-wrap{max-width:1275px}.case-studies-template-template-APR-case-studie #what-works-wrap .wrap{padding:60px 0 140px}.case-studies-template-template-APR-case-studie #what-works-wrap .works .what-works p{padding-left:60px}.case-studies-template-template-APR-case-studie #what-works-wrap .works .what-works:not(:nth-last-of-type(-n+2)) p{bottom:50%;-webkit-transform:translate(0px,50%);transform:translate(0px,50%)}.case-studies-template-template-APR-case-studie #what-works-wrap .works .what-works:nth-last-of-type(-n+2) p{bottom:auto;top:10px}.case-studies-template-template-APR-case-studie #what-works-wrap .works .what-works:nth-child(1) p,.case-studies-template-template-APR-case-studie #what-works-wrap .works .what-works:nth-child(5) p{padding-left:298px}.case-studies-template-template-APR-case-studie #what-works-wrap .works .what-works:nth-child(4) p{padding-left:258px;padding-right:135px}.case-studies-template-template-APR-case-studie #what-works-wrap .works .what-works:nth-child(2) p,.case-studies-template-template-APR-case-studie #what-works-wrap .works .what-works:nth-child(3) p,.case-studies-template-template-APR-case-studie #what-works-wrap .works .what-works:nth-child(6) p{padding-right:298px}#the-work-wrap .wrap{padding:130px 0 70px}#the-work-wrap .images+.btn-wrap{margin-top:70px}.single-post .parallax-parent{height:625px}.page-template-page-gotv #main{width:100%;padding-right:115px}.page-template-page-gotv #main .logos{flex:1 0 230px;padding:0}.page-template-page-gotv .hentry{padding-right:70px}.page-template-page-gotv aside{flex:1 0 395px;padding:25px 30px 50px}}@media only screen and (min-width:1600px){.footer-cta{padding:8em 1em;position:relative;min-height:100vh}.footer-cta .cta-content{position:absolute;width:100%;top:50%;-webkit-transform:translate(0px,-50%);transform:translate(0px,-50%)}.hp-intro h2{font-size:3.75em}.www-section h3{font-size:3em}#our-clients ul{padding:0 20px;overflow:hidden;max-width:1540px;margin-left:auto;margin-right:auto}#our-clients li{width:16.667%;padding-left:20px;padding-right:20px}#team-hp .excerpt{padding:0;max-width:640px;margin-left:8.85%}#team-hp .excerpt h3{font-size:2.25em}#team-hp .excerpt p{font-size:3em;line-height:1.25}.page-template-about-page .entry-content h1{margin-top:96px}.page-template-about-page .content{padding:0 0 190px}.page-template-about-page .our-values{padding-left:22.55%}.page-template-about-page .our-values>div{padding:100px 0 90px 250px;background-position:0 115px;-webkit-background-size:auto;background-size:auto}.page-template-about-page #team-wrapper{padding:100px 0}.page-template-about-page #team-wrapper .team{width:16.66%}.page-template-contact-page .content-wrapper{padding:0 0 30px;max-width:1436px;margin:0 auto}.page-template-contact-page h3.h1{font-size:3.75em}.page-template-contact-page .content{width:55%}.page-template-contact-page .address{width:32.5%}.archive-title{padding-left:60px}.blog-wrapper article:not(.has-post-thumbnail) .entry-title{font-size:3em}} .banner-image{margin-top:80px}.banner-image img{max-width:none;margin-left:50%;transform:translateX(-50%);width:100%}.single-post .wrapper{padding-top:30px}@media only screen and (min-width:768px){.banner-image{margin-top:113px}.banner-image img{height:320px;width:auto}}@media only screen and (min-width:1200px){.banner-image img{height:auto}}.header nav a{transition:color .2s}.header nav .current-menu-item a,.header nav a:hover{color:#16a89c}.blog-wrapper article h1 a{color:inherit}.blog-wrapper article:hover{background:#18a29a;color:#fff}.blog-wrapper article:hover .more{color:#212620}.blog-wrapper article:hover .more path{fill:#212620}@media only screen and (min-width:768px){.home #cs-4.cs{text-align:left}}@media only screen and (min-width:1200px){#testimonial-hp blockquote{font-size:40px}}@media only screen and (min-width:1220px){#inner-footer nav li{margin-bottom:20px}#inner-footer nav{font-size:22px}} @font-face{font-family:'icomoon';src:url(//provoc.me/wp-content/themes/provoc/services-assets/./fonts/icomoon.eot?u2nw2z);src:url(//provoc.me/wp-content/themes/provoc/services-assets/./fonts/icomoon.eot?u2nw2z#iefix) format('embedded-opentype'),url(//provoc.me/wp-content/themes/provoc/services-assets/./fonts/icomoon.ttf?u2nw2z) format('truetype'),url(//provoc.me/wp-content/themes/provoc/services-assets/./fonts/icomoon.woff?u2nw2z) format('woff'),url(//provoc.me/wp-content/themes/provoc/services-assets/./fonts/icomoon.svg?u2nw2z#icomoon) format('svg');font-weight:400;font-style:normal}[class^=icon-],[class*=" icon-"]{font-family:'icomoon' !important;speak:none;font-style:normal;font-weight:400;font-variant:normal;text-transform:none;line-height:1;-webkit-font-smoothing:antialiased;-moz-osx-font-smoothing:grayscale}.icon-chevron-up:before{content:"\f077"}.icon-chevron-down:before{content:"\f078"}.icon-angle-left:before{content:"\f104"}.icon-angle-right:before{content:"\f105"}.icon-angle-down:before{content:"\f107"}.fg-demi{font-family:"franklin_gothic_fsdemi","Helvetica Neue",Helvetica,sans-serif}.bg-gradient-1{background-image:-ms-linear-gradient(top,#00afa9 0%,#9cd8d8 100%);background-image:-moz-linear-gradient(top,#00afa9 0%,#9cd8d8 100%);background-image:-o-linear-gradient(top,#00afa9 0%,#9cd8d8 100%);background-image:-webkit-gradient(linear,left top,left bottom,color-stop(0,#00afa9),color-stop(100,#9cd8d8));background-image:-webkit-linear-gradient(top,#00afa9 0%,#9cd8d8 100%);background-image:linear-gradient(to bottom,#00afa9 0%,#9cd8d8 100%)}.bg-gradient-2{background-image:-ms-linear-gradient(top,#9dd8d8 0%,#fbbda0 100%);background-image:-moz-linear-gradient(top,#9dd8d8 0%,#fbbda0 100%);background-image:-o-linear-gradient(top,#9dd8d8 0%,#fbbda0 100%);background-image:-webkit-gradient(linear,left top,left bottom,color-stop(0,#9dd8d8),color-stop(100,#fbbda0));background-image:-webkit-linear-gradient(top,#9dd8d8 0%,#fbbda0 100%);background-image:linear-gradient(to bottom,#9dd8d8 0%,#fbbda0 100%)}.bg-gradient-3{background-image:-ms-linear-gradient(top,#fbbda0 0%,#f89e6b 100%);background-image:-moz-linear-gradient(top,#fbbda0 0%,#f89e6b 100%);background-image:-o-linear-gradient(top,#fbbda0 0%,#f89e6b 100%);background-image:-webkit-gradient(linear,left top,left bottom,color-stop(0,#fbbda0),color-stop(100,#f89e6b));background-image:-webkit-linear-gradient(top,#fbbda0 0%,#f89e6b 100%);background-image:linear-gradient(to bottom,#fbbda0 0%,#f89e6b 100%)}.bg-gradient-4{background-image:-ms-linear-gradient(top,#f89e6b 0%,#c16c29 100%);background-image:-moz-linear-gradient(top,#f89e6b 0%,#c16c29 100%);background-image:-o-linear-gradient(top,#f89e6b 0%,#c16c29 100%);background-image:-webkit-gradient(linear,left top,left bottom,color-stop(0,#f89e6b),color-stop(100,#c16c29));background-image:-webkit-linear-gradient(top,#f89e6b 0%,#c16c29 100%);background-image:linear-gradient(to bottom,#f89e6b 0%,#c16c29 100%)}.bg-gradient-5{background-image:-ms-linear-gradient(top,#c16c29 0%,#f89e6b 100%);background-image:-moz-linear-gradient(top,#c16c29 0%,#f89e6b 100%);background-image:-o-linear-gradient(top,#c16c29 0%,#f89e6b 100%);background-image:-webkit-gradient(linear,left top,left bottom,color-stop(0,#c16c29),color-stop(100,#f89e6b));background-image:-webkit-linear-gradient(top,#c16c29 0%,#f89e6b 100%);background-image:linear-gradient(to bottom,#c16c29 0%,#f89e6b 100%)}.bg-gradient-6{background-image:-ms-linear-gradient(top,#f89e6b 0%,#fbbda0 100%);background-image:-moz-linear-gradient(top,#f89e6b 0%,#fbbda0 100%);background-image:-o-linear-gradient(top,#f89e6b 0%,#fbbda0 100%);background-image:-webkit-gradient(linear,left top,left bottom,color-stop(0,#f89e6b),color-stop(100,#fbbda0));background-image:-webkit-linear-gradient(top,#f89e6b 0%,#fbbda0 100%);background-image:linear-gradient(to bottom,#f89e6b 0%,#fbbda0 100%)}.bg-gradient-7{background-image:-ms-linear-gradient(top,#fbbda0 0%,#9dd8d8 100%);background-image:-moz-linear-gradient(top,#fbbda0 0%,#9dd8d8 100%);background-image:-o-linear-gradient(top,#fbbda0 0%,#9dd8d8 100%);background-image:-webkit-gradient(linear,left top,left bottom,color-stop(0,#fbbda0),color-stop(100,#9dd8d8));background-image:-webkit-linear-gradient(top,#fbbda0 0%,#9dd8d8 100%);background-image:linear-gradient(to bottom,#fbbda0 0%,#9dd8d8 100%)}.bg-gradient-8{background-image:-ms-linear-gradient(top,#9dd8d8 0%,#00afa9 100%);background-image:-moz-linear-gradient(top,#9dd8d8 0%,#00afa9 100%);background-image:-o-linear-gradient(top,#9dd8d8 0%,#00afa9 100%);background-image:-webkit-gradient(linear,left top,left bottom,color-stop(0,#9dd8d8),color-stop(100,#00afa9));background-image:-webkit-linear-gradient(top,#9dd8d8 0%,#00afa9 100%);background-image:linear-gradient(to bottom,#9dd8d8 0%,#00afa9 100%)}.bg-gradient-9{background-image:-ms-linear-gradient(top,#00afa9 0%,#fff 100%);background-image:-moz-linear-gradient(top,#00afa9 0%,#fff 100%);background-image:-o-linear-gradient(top,#00afa9 0%,#fff 100%);background-image:-webkit-gradient(linear,left top,left bottom,color-stop(0,#00afa9),color-stop(100,#fff));background-image:-webkit-linear-gradient(top,#00afa9 0%,#fff 100%);background-image:linear-gradient(to bottom,#00afa9 0%,#fff 100%)}.services-intro{overflow:hidden;text-align:center;color:#fff;padding-top:176px;padding:176px 20px 80px}.services-intro>div{max-width:950px;margin:0 auto}.services-intro h1{text-transform:uppercase;font-size:30px;line-height:1.25em;margin:0 0 .267em}.services-intro p{margin:0;font-size:12px}@media only screen and (min-width:768px){.services-intro h1{font-size:60px}.services-intro p{font-size:24px}}.services-intro .section-next-link{margin-top:82px;display:inline-block;color:#222720}.section-start{padding-bottom:227px}.services-overview-steps{max-width:220px;margin:0 auto;display:flex;flex-direction:column;position:relative}.services-overview-step{background:rgba(255,255,255,.5);border-radius:50%;text-align:center;height:107px;width:107px;font-size:12px;opacity:0;z-index:3;margin-bottom:-40px}.services-overview-step:nth-child(even){align-self:flex-end}.services-overview-step a{display:block;width:100%;height:100%;padding:32px 5px 0;text-decoration:none}.overview-bg{position:absolute;top:0;left:0;height:100%;width:100%;background:url(//provoc.me/wp-content/themes/provoc/services-assets/./images/bg-intro-arrows-vertical.png) center top no-repeat;background-size:100% 100%;z-index:1;display:none}.services-overview-step:nth-child(6){margin-bottom:0}@media only screen and (min-width:768px){.services-overview-steps{max-width:440px}.services-overview-step{font-size:22px;width:210px;height:210px;margin-bottom:-80px}.services-overview-step a{padding-top:62px}}@media only screen and (min-width:1200px){.services-overview-steps{max-width:1597px;margin-top:20px}.services-overview-step{height:180px;width:180px;font-size:20px;margin:0}.services-overview-step a{padding:48px 20px 0}.services-overview-steps{position:relative;padding:95px 0;margin:0 auto;-ms-box-orient:horizontal;display:-webkit-box;display:-moz-box;display:-ms-flexbox;display:-moz-flex;display:-webkit-flex;display:flex;flex-direction:row;justify-content:space-between}.overview-bg{background:url(//provoc.me/wp-content/themes/provoc/services-assets/./images/bg-overview-steps.png) left top no-repeat;background-size:100% 100%;position:absolute;height:100%;width:100%;left:0;top:0;display:none;z-index:2}.overview-bg.done{display:block !important}}@media only screen and (min-width:1596px){.services-overview-step{height:210px;width:210px;font-size:24px}.services-overview-step a{padding-top:57px}}.services-overview-step .label{color:#00afa9;text-transform:uppercase;display:block;margin:0 0 .625em}.services-overview-step .value{color:#222720;display:block}.services-step{padding-left:20px;padding-right:20px;padding-bottom:160px}.services-step-5{padding-bottom:146px}.section-header{text-align:center}.section-header h1{margin:0;font-size:18px;line-height:1.33em;text-transform:uppercase;color:#fff}.section-header p{font-size:12px;line-height:1.5;margin:.777em 0 0}@media only screen and (min-width:768px){.step-label{font-size:24px}.section-header h1{font-size:36px}.section-header p{font-size:18px}}@media only screen and (min-width:1200px){.section-header h1{font-size:60px}}.step-module{max-width:622px;margin:20px auto 0}.step-module-buttons button{height:44px;font-size:11px;line-height:1.5;text-align:center;border:0;width:48.87%;margin-bottom:10px;text-transform:uppercase;text-decoration:none;box-sizing:border-box;border-radius:4px;display:block;background:#fcd7c3;color:#222720}.step-module-buttons button:nth-child(odd){float:left}.step-module-buttons button:nth-child(even){float:right}@media only screen and (min-width:1200px){.step-module{position:relative;max-width:1258px;display:flex;justify-content:space-between;align-items:center;margin-top:50px;height:500px}.step-module>*{flex:1}.step-module-buttons{max-width:304px}.step-module-buttons button{height:128px;font-size:24px;width:100%;text-align:left;padding:0 38px 0 21px;border-radius:9px;margin-bottom:0;float:none !important;display:block}.step-module-buttons button+button{margin:20px 0 0}}.step-module-buttons button:hover{background:#9dd8d8;color:#00afa9}.step-module-buttons button.active{background:#00afa9;color:#fff}.step-content{box-sizing:border-box;width:100%;position:relative}.step-content-items{background:rgba(255,255,255,.5);border-radius:4px 4px 0 0;height:100%;width:100%;padding:20px 32px 40px}@media only screen and (min-width:1200px){.step-content,.equity-lens-content{transition-property:height,width,background,flex;transition-duration:.25s;overflow:hidden}.step-content{background:rgba(255,255,255,.5);border-radius:50%;width:500px;height:500px;flex:0 0 500px}.step-content-items{background:0 0;border-radius:50%;padding:0;width:100%;height:100%}.equity-lens-content{top:0;right:0}}.step-content .controls{background:0 0;border:0;padding:0;position:absolute;top:0;bottom:0;margin:auto;width:10px;height:31px;outline:0}.step-content .controls,.step-content .controls path{transition:all .2s}.controls svg{height:100%;width:100%}.step-content .button-left{left:10px}.step-content .button-right{right:10px}.step-content-item{display:none;flex-direction:column;justify-content:center;height:100%}.step-content-item.active{display:flex}.step-content-item h2{font-size:11px;margin:0}.step-content-item p{font-size:11px;line-height:1.3333;margin:.66em 0 0}.step-content-item .lens-text{display:none}.switch{display:none}@media only screen and (min-width:768px){.step-module-buttons button,.step-content-item h2,.step-content-item p{font-size:22px}.step-module-buttons button{height:95px}}@media only screen and (min-width:1200px){.step-content .controls{width:28px;height:83px}.step-content .controls:hover{width:32px;height:94px}.step-content .controls:hover path{fill:#00afa9}.step-content .button-left{left:44px}.step-content .button-right{right:44px}.step-content .button-left:hover{left:42px}.step-content .button-right:hover{right:42px}.step-content-item p{font-size:18px}.step-content-item h2{font-size:40px;line-height:55px}.equity-lens-content{width:270px;height:270px;border-radius:50%;position:relative;flex:0 0 270px}.switch{text-align:center;cursor:pointer;width:270px;height:270px;position:absolute;top:0;bottom:0;left:0;right:0;margin:auto}.lens-switch{display:block}}.switch-image{border-radius:50%;opacity:.5;display:block;transition:opacity .2s}.switch.active .switch-image,.switch:hover .switch-image{opacity:1;background:#222}.switch>span{text-transform:uppercase;font-size:20px;line-height:30px;height:114px;position:absolute;display:block;top:0;bottom:0;left:0;right:0;margin:auto;padding:0 30px}.lens-switch{color:#fff}.switch span img{display:block;margin:0 auto 17px;width:66px;height:auto}.equity-lens-content-items{background-image:-ms-linear-gradient(top,#7cac94 0%,#7ca88c 100%);background-image:-moz-linear-gradient(top,#7cac94 0%,#7ca88c 100%);background-image:-o-linear-gradient(top,#7cac94 0%,#7ca88c 100%);background-image:-webkit-gradient(linear,left top,left bottom,color-stop(0,#7cac94),color-stop(100,#7ca88c));background-image:-webkit-linear-gradient(top,#7cac94 0%,#7ca88c 100%);background-image:linear-gradient(to bottom,#7cac94 0%,#7ca88c 100%);padding:18px 20px 28px;border-radius:0 0 4px 4px}@media only screen and (min-width:1200px){.equity-lens-content-items{display:none;padding:120px;background:0 0;border-radius:0}}.equity-lens-content-item{display:none;font-size:11px;line-height:1.33;color:#fff}.equity-lens-content-item h3{font-size:11px;line-height:1.25;margin:0}@media only screen and (min-width:768px){.equity-lens-content-item h3,.equity-lens-content-item{font-size:22px}}@media only screen and (min-width:1200px){.equity-lens-content-item h3{font-size:48px}.equity-lens-content-item{font-size:18px}}.equity-lens-content-item p{margin:6px 0}.equity-lens-content-item.active{display:block}@media only screen and (min-width:1200px){.lens-on .step-content{height:270px;width:270px;background:0 0;flex:0 0 270px}.lens-on .step-content-items,.lens-on .controls{display:none}.lens-on .equity-lens-content{background:#7db09b;width:500px;height:500px;border-radius:50%;top:0;flex:0 0 500px}.lens-on .lens-switch{display:none}.lens-on .main-switch{display:block;color:#222720}.lens-on .lens-switch span{display:none}.lens-on .equity-lens-content-items{display:flex;height:100%;flex-direction:column;justify-content:center}.step-content-item,.equity-lens-content-items{padding:0 120px;width:500px}}#services-guide-wrapper{position:relative}.services-guide{position:fixed;right:49px;top:0;bottom:0;margin:auto;z-index:1001;max-height:75%;display:none}.services-guide.stopped{position:absolute}@media only screen and (max-width:1199px){.services-guide{display:none !important}}.services-guide svg{display:block;max-width:100%;height:100%;position:relative;top:40px}.services-guide svg g{cursor:pointer;pointer-events:bounding-box}.guide-marker-inner,.endpoint-outer-marker{opacity:0}g.active .guide-marker-inner,g.active .endpoint-outer-marker{opacity:1}g.active .endpoint-inner-marker{fill:#00afa9}.flyout{position:fixed;bottom:0;left:0;width:187px;z-index:1001;font-size:10px;line-height:1.33;display:none}.flyout-header{background:rgba(0,175,169,.9);color:#fff;text-transform:uppercase;padding:5px 10px 4px;position:relative}.flyout-header:after{font-family:'icomoon';height:27px;content:"\f078";position:absolute;right:11px;top:0;bottom:0;margin:auto;display:block;cursor:pointer}.closed .flyout-header:after{content:"\f077"}.flyout-main{background:rgba(157,216,216,.9);color:#222720;padding:7px 10px 6px}.flyout-main p{margin:0 0 .77em}.flyout .btn{color:#fff;text-decoration:none;background:rgba(0,175,169,1);border-radius:2px;font-size:9px;line-height:24px;text-transform:uppercase;text-align:center;width:108px;display:inline-block}@media only screen and (min-width:768px){.flyout{width:303px;font-size:18px}.flyout .btn{font-size:14px;line-height:36px;width:122px;border-radius:4px}.flyout-header{padding:9px 40px 9px 18px}.flyout-main{padding:17px 18px 24px}}.finish-content,.finish-bubble{background:rgba(255,255,255,.5);text-align:center}.finish-bubbles{display:flex;flex-wrap:wrap;flex-direction:row;justify-content:center;margin-top:50px}.finish-bubble:hover{background:#fff}.finish-bubble{border-radius:50%;width:135px;height:135px;margin-top:10px;flex-basis:135px;margin:1em .5em}.finish-content{position:relative;border-radius:4px;padding:20px 32px 40px}.finish-content:after{content:'';display:block;position:absolute;bottom:-28px;left:0;right:0;margin:auto;width:352px;height:60px;background:url(//provoc.me/wp-content/themes/provoc/services-assets/./images/bg-finish-arrows.png) left top no-repeat;background-size:100% 100%}.finish-content h1{font-size:20px;margin:0}.finish-content p{font-size:12px;line-height:1.3333;margin:.8333em 0 0}.finish-bubble a{text-decoration:none;height:100%;width:100%;display:block;padding-top:38px}.finish-bubble span{display:block;text-transform:uppercase;font-size:10px;color:#222620;margin:0 0 .85em}.finish-bubble svg{width:auto;height:23px}.finish-bubble span:before{font-family:'icomoon';content:"\f077";color:#00afa9;display:block;text-align:center;margin:0 0 6px}@media only screen and (min-width:768px){.finish-bubbles{justify-content:space-between;max-width:613px;margin:20px auto 0}.finish-bubbles:after{content:'';height:0;width:100%}.finish-bubble svg{height:auto}.finish-content{width:613px;height:613px;padding:100px;flex:0 0 613px;border-radius:50%;margin:0 auto}.finish-bubble{margin:0;width:270px;height:270px;flex:0 0 270px}.finish-bubble a{padding-top:74px}.finish-bubble span{font-size:20px}.finish-content h1{font-size:40px}.finish-content p{font-size:18px}}@media only screen and (min-width:1200px){.finish-content:after{content:none}.finish-bubbles{max-width:1240px;margin-top:50px;-ms-box-orient:horizontal;display:-webkit-box;display:-moz-box;display:-ms-flexbox;display:-moz-flex;display:-webkit-flex;display:flex;flex-direction:row;justify-content:space-between;align-items:center;background:url(//provoc.me/wp-content/themes/provoc/services-assets/./images/bg-finish-arrows-large.png) center 58px no-repeat}.finish-bubble-1{order:1}.finish-content{order:2}.finish-bubble-2{order:3}}.section-issues{padding-left:20px;padding-right:20px;padding-bottom:30px}.section-issues h1{text-transform:uppercase;font-size:18px;text-align:center;color:#fff;margin:0}.issues-cols{padding-top:24px;max-width:622px;margin:0 auto}.issues-col h2{font-size:20px;margin-top:0}.issues-col p{font-size:12px;line-height:1.5}@media only screen and (min-width:768px){.section-issues{padding-bottom:40px}.section-issues h1{font-size:36px}.issue-cols{padding-top:48px}.issues-col p{font-size:18px}.issues-col h2{font-size:40px}}@media only screen and (min-width:1200px){.issues-cols{max-width:1596px;-ms-box-orient:horizontal;display:-webkit-box;display:-moz-box;display:-ms-flexbox;display:-moz-flex;display:-webkit-flex;display:flex;flex-direction:row;justify-content:space-between}.issues-col{flex:0 0 30%}.issues-col h2{font-size:40px}} .testimonials-rotator .slick-slide img{display:inline-block}.testimonials-rotator .slick-track{display:flex;align-items:center}
Explore Our Unique Approach
Journey through the key phases of our work together and explore how equity supports each step of a typical partnership.
Questionnaire
Our questionnaire is a quick, critical way for your team to build internal consensus and for our team to get up to speed on your goals.
Background Research
You're the experts in your field, and we need to be the best strategic partners for you possible. We'll dig in on on research to help you define and achieve your goals.
Landscape Research
Landscape research helps position your brand and mission in a broader context, ensuring that you're defining and achieving your theory of change in the most impactful way.
Discovery Workshops
Our discovery workshops are rich, efficient experiences, bringing both our teams together in person to make key strategic decisions and set the tone for the work to come. Depending on scope, workshops may range from a half day to three full days.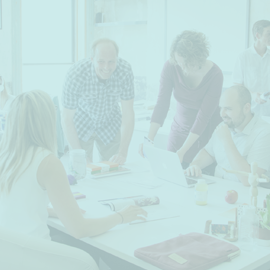 Questionnaire
Through Our Equity Lens
As we craft your questionnaire, we'll include questions that challenge assumptions about your work and target audiences. We'll also encourage you to share the questionnaire widely for inclusive input.
Through Our Equity Lens
While researching, we'll keep a careful eye on how equity has, or hasn't, played a part in your internal and external brand. Equity is so important, but not always easy, so we'll meet you wherever you're starting.
Through Our Equity Lens
As we consider your trajectory around a commitment to equity, we want to understand where other folks in your field are, or aren't. Knowing how you stack up, both internally and in your external brand, can help you better define and refine your approach.
Through Our Equity Lens
Discovery workshops put equity values into action. We root everything from roster to facilitation in equitable practices, ensuring that the right folks are represented and their voices are heard.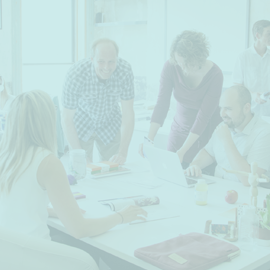 Through our
equity lens
Brand Strategy
Every organization needs a north star brand and messaging strategy — we can help you build yours from scratch, do a complete overhaul of your existing brand, or a quick refresh. We build on our impact analysis work to create a powerful foundation for the decisions to come.
Campaign & Movement Strategy
Perhaps you already have a strong brand, or you know that your goals are more focused on an urgent campaign or movement-building. We'll help you build and execute outcome-driven campaign and movement strategies.
Communications Strategy
Are you fully leveraging all your communications channels? Is your team set up to manage all your brand or campaign touch-points? We can help you plan for the most effective communications across a range of platforms.
Organizational Performance Strategy
All this work can bring up hard questions and highlight important internal gaps. Provoc often supports our clients in making vital organizational changes to drive vision and mission forward.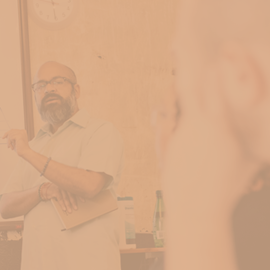 Brand Strategy
Through Our Equity Lens
The core of your brand needs to resonate with the communities you serve, so we test any new name, logo or tagline ideas with the right communities rather than making assumptions about what will and won't be effective.
Through Our Equity Lens
We believe that any movement toward a just world must be radically inclusive, so we'll challenge your team to think beyond numbers, shifting toward accessible strategies that cut across traditional divides.
Through Our Equity Lens
Words matter. Images matter. We're deeply invested in accessibility and authenticity of representation in content and channel strategies.
Through Our Equity Lens
Infusing truly equitable practices isn't always comfortable. We'll guide you through hard questions to reach authentic answers, and we'll challenge your team (and ours) to move beyond comfort zones into effective, authentic inclusivity.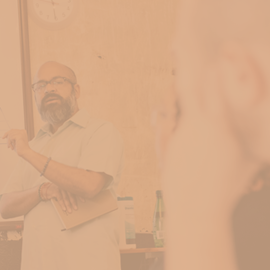 Through our
equity lens
Creative Execution
Building on the foundations of impact analysis and strategy, we partner with you to bring your work to life across a range of creative collateral. Whether it's video, logo and digital design, print collateral, exhibition design, email templates or beyond, your strategy and vision for impact will guide every creative decision.
IA / UX / Web / Technology
Your website and digital strategy are cornerstones of your work. Web design, UX, digital and content strategies are all becoming more and more sophisticated, so it's critical that your organization leverages current best practices for highest conversions and impact.
Recruitment Programs
One of our unique areas of focus is conversion and recruitment efforts, and we can amplify your reach to meet key goals and performance metrics. We have a depth of expertise in health registries, recruiting and engaging participants for accelerated clinical trial enrollment.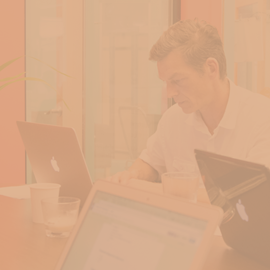 Creative Execution
Through Our Equity Lens
Creative collateral development is one of the first visual manifestations of your deep strategic thinking. We understand the nuance that exists in visuals and we will work together to develop collateral that resonates with your target audiences.
Through Our Equity Lens
We want to make sure your website converts at a high rate, to help further your organizational mission. We also want to make sure your site is accessible to all people who visit, so we use the most up-to-date best practices of accessibility and equitable user experience.
Through Our Equity Lens
We bring our expertise in equity-driven messaging and communications to our work in clinical trial recruitment — disparities in both health outcomes and participation in trials require particular attention to under-represented communities.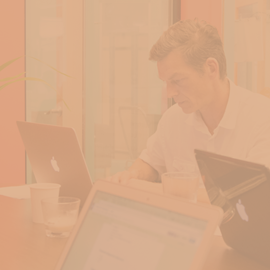 Through our
equity lens
Brand & Campaign
When launching a brand or campaign launch we can also support marketing (social media, email, online ads, etc.), ad placement, A/B testing of ads, landing page design, welcome series setup and drip campaign setup.
Website
Once your site is ready to go live, we help with CMS training, content loading support, QA testing, fixes and cross browser check, launch day planning, and can strategize your outreach across channels to drive traffic.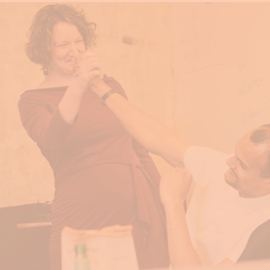 Brand & Campaign
Through Our Equity Lens
Making sure your launch is accessible to everyone is important to us, so we use an equity lens for all launch decisions from channel to ad placement. We test our designs and ads before launching them externally to be sure they have the intended effect on target audiences.
Through Our Equity Lens
As much as we want your users to be able to interact with your website, that will be impossible if your team doesn't master the tools. We structure our trainings to make sure folks on your team understand all the ins and outs of the website.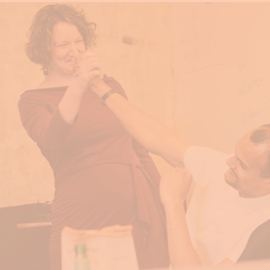 Through our
equity lens
Tactical Adjustments
After we've celebrated launch, we'll shift into the post-launch phase, where elements might need to be adjusted, tweaked and perfected as we learn even more.
Impact Assessment
Our commitment is to positive, measurable impact in the world. So, we circle back and evaluate against our initial goals and metrics, documenting successes, challenges and learnings to take forward.
Strategic Planning
Everything we learn from launch and beyond will set your future work up for more efficient success. We'll turn our learnings into recommendations for your team moving forward and for improvements to our teams' future collaborations.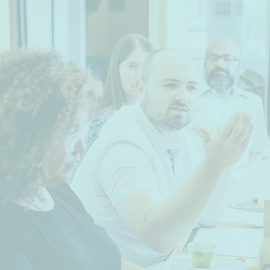 Tactical Adjustments
Through Our Equity Lens
Although we are as thoughtful and intentional as possible during our implementation planning, we can't predict every potential hurdle. One key to equity-driven work is a willingness to hear concerns and iterate quickly.
Through Our Equity Lens
During impact assessment, we make sure that we are assessing our impact in communities most impacted by your issue area. We work hard to define evaluable metrics at the start of a project and to objectively evaluate against those at the close of a project.
Through Our Equity Lens
Partnerships rooted in an equity lens set the stage for your team's ongoing evolution toward equity in your overall work. We'll support your team to plan for deepening your equity commitments and practices.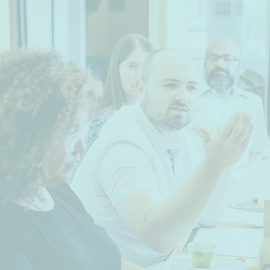 Through our
equity lens
What's next?
Launching your brand, campaign or web presence is just the beginning. We specialize in long term strategic planning and partnerships so you continue to grow and get the most out of what we've built together. Ongoing work may include engaging and retaining current audiences and reaching new ones, setting and monitoring even more ambitious KPIs based on your long term strategy, monthly audience and user research, A/B split testing and optimization, or results tracking and reporting. Along the way we can adjust your core strategy based on evolving needs and dive into any design or technical implementation to support strategic goals. We're committed to your impact and to partnership that drives your goals forward.
Issue Areas of Focus
Human & Planetary Health
Climate change not only threatens to disrupt a fragile global ecosystem, but it exacerbates existing inequities, including the way vital resources are distributed. Our species is in the midst of a profound existential crisis, but we believe we have everything we need to re-build our world's systems to support our population and protect our beautiful planet. We seek clients who restore vital ecosystems, build sustainably with vulnerable communities and accelerate our planet's renewable energy future.
Human Rights & Economic Justice
You may call it equity. Or anti-racism. Or social justice. Or civil and human rights. Regardless of your starting point, we seek partnerships with clients who work to dramatically improve people's lives by dismantling the root causes of inequity. We believe that tackling this challenge means redesigning our economic and social systems so that they no longer benefit the wealthy at the expense of basic rights and the common good.
Democracy & Movement-Building
American democracy is still in its infancy — and this imperfect experiment has been emulated by people all over the world. We believe that the era of Donald Trump is a test of our democratic ideals, and our progressive community must rise to the occasion to strengthen and defend them. For too long, "non-profits" and "issue advocacy" have been saddled with outdated and underfunded strategies and digital tools. We seek innovative partners ready to leverage strategy, design and storytelling to drive our political movements forward.
"Our workshops with Provoc were pivotal and catalytic."
Heather Vana PetSmart Charities
"Stellar customer service, impeccable work and responsive to feedback. Without Provoc's work we wouldn't have been able to launch a GOTV campaign for the 2018 election cycle."
Elana Needle Anchor Coordinator, UnidosUS W.K. Kellogg Foundation Racial Equity Anchor Collaborative
"We didn't know exactly what we wanted, but you listened to everything we said and gave us exactly what we needed."
Matt Brown Director of Participant Training, World Learning
"They were able to synthesize our vision into actionable and measurable components."
Jose Ferreira Chief Technology Officer (Former), Travel Leaders Group
"We have gotten countless compliments on the appearance of the Registry website. Our registration numbers continue to grow and the Registry's Salesforce implementation is working like a champ behind the scenes!!"
Dianna Wheaton Director, FTD Disorders Registry
"Bringing together teams with different, but complementary, skill sets and areas of expertise, has allowed us to create a program that is highly effective at helping to fulfill our ambitious goal of accelerating recruitment and enrollment into Alzheimer's prevention trials."
Jessica Langbaum Principal Scientist, Alzheimer's Prevention Initiative / Banner Alzheimer's Institute / Banner Health
"Provoc was masterful at bringing academics, scientists, leadership, and staff together to streamline and name an extremely complicated pan-Institutional new brand at the Smithsonian: Smithsonian Global."
Erika Ferrin Brand Manager (Former), Smithsonian
Overcome your obstacles to clinical trial recruitment with our Provoc Recruitment Program
Learn more