The Vision
Understanding that faith is the most powerful and sustainable catalyst for change, Faith in Action has spent decades mobilizing leaders to fight for justice and work towards a more equitable society.
The Challenges
To move forward the vital mission of Faith in Action, we needed to engage audiences across geographic, faith, racial and economic divides. We had to weave clear and compelling narrative to unite these strands into a single thread, while allowing users to feel seen and heard in the difficult work undertaken by Faith in Action.
Ready to Talk?
Results so Far
A powerful, inviting, and cohesive hub that successfully motivates key audiences to join an email list, take action locally, find resources, and donate to support the work. Faith in Action can now mobilize huge numbers of people with ease, and audiences have a clearer understanding of how they can participate.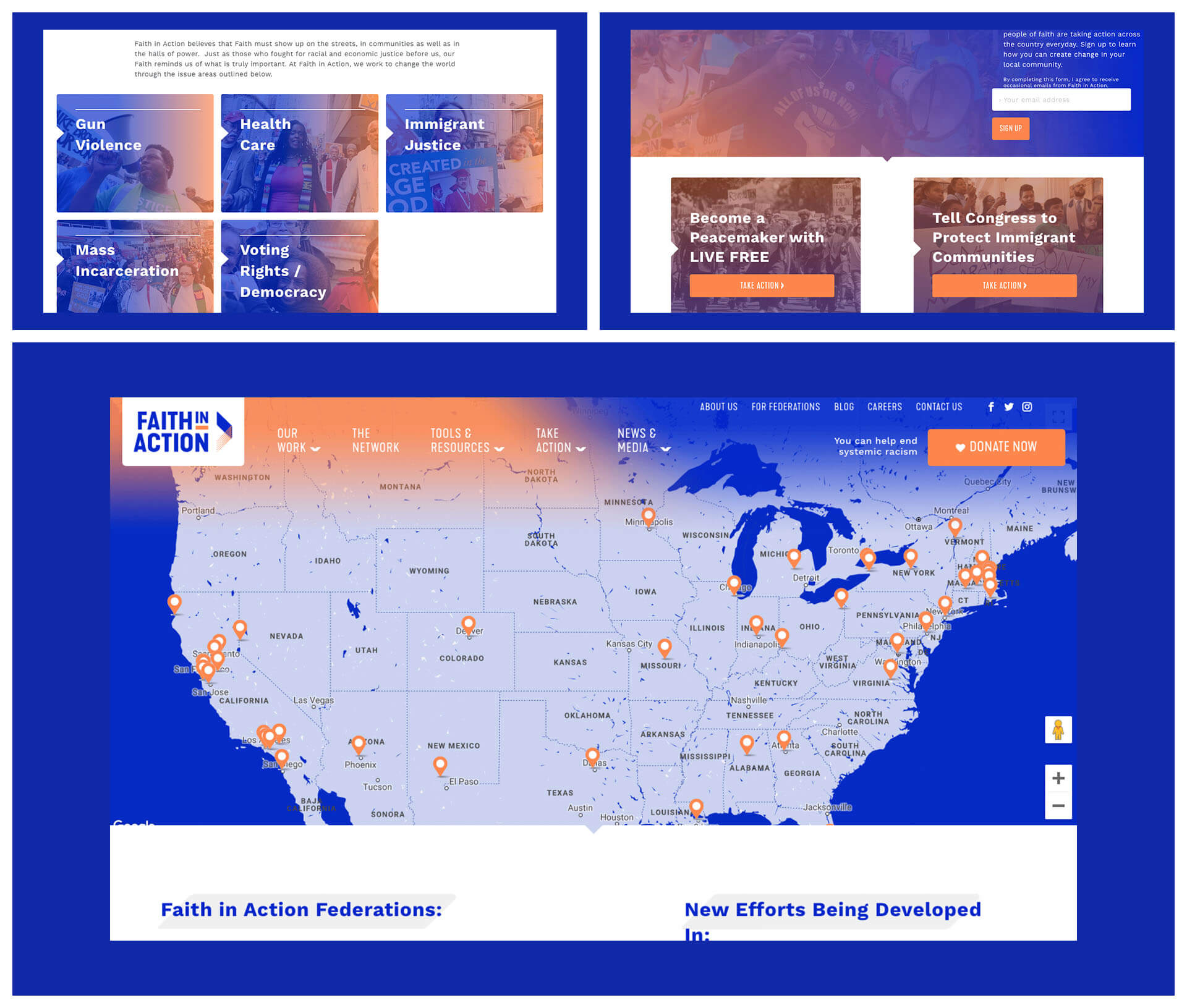 The Work
While making space for the complexity of a faith-based organizing model, we focused on two key goals. First, a solid information architecture that allows users to find the information easily, including opportunities for local involvement. Second: a clear focus on action that any user can take to advance Faith in Action's mission. With its warm welcome to audiences, compelling visuals, and eloquent appeals for action, the website elevates Faith in Action's communications agenda.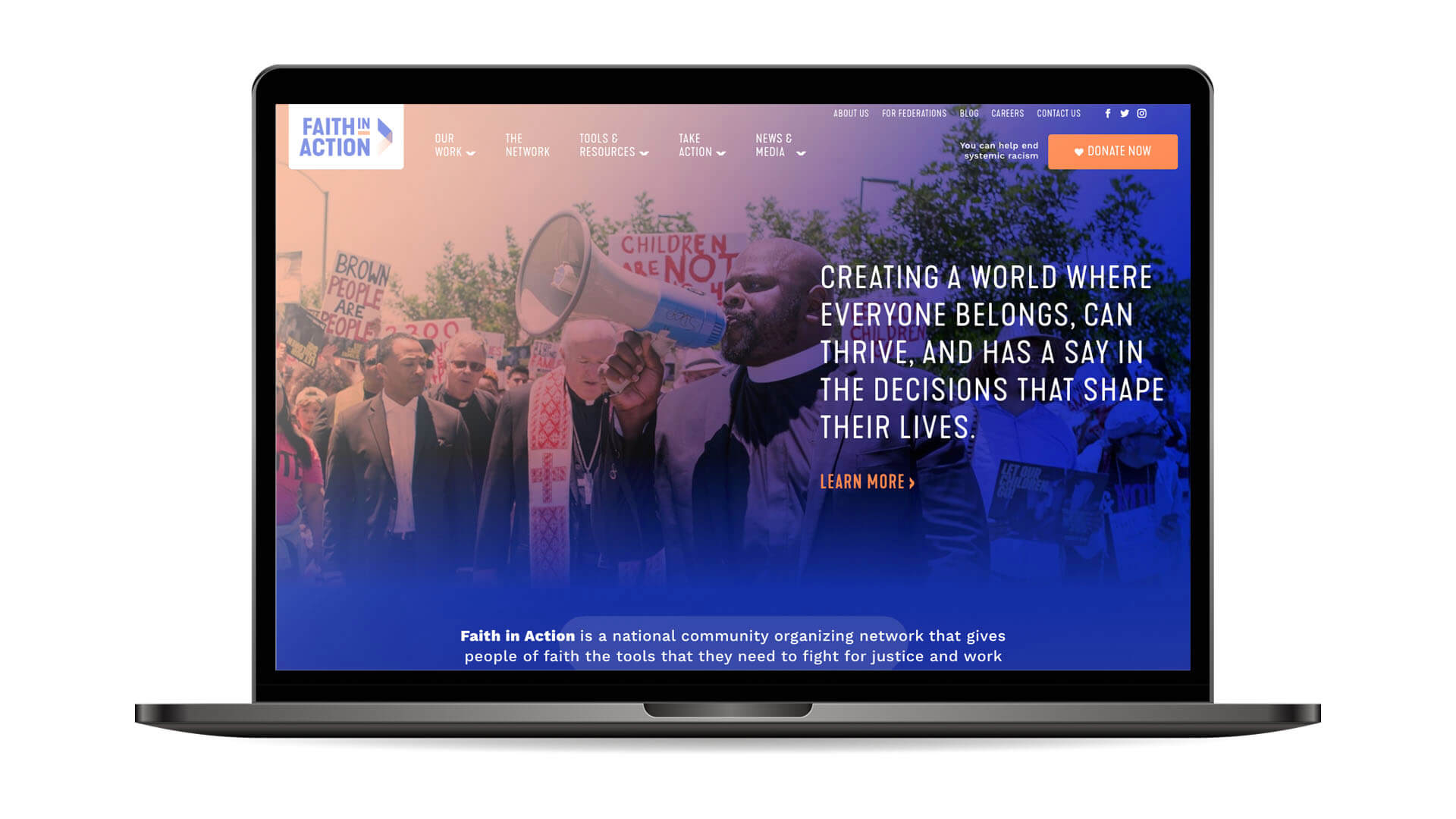 "Provoc's team designed a powerful new website for our organization. It directly reflects our work and our mission."
Darci Roberts Digital Director