The Vision
Create a virtual hub for New Yorkers to search, find, signup for and participate in volunteerism to positively impact the city's most vulnerable citizens.
The Challenges
Create a data design that allows Hope For New York staff to accurately analyze and manage relationships with their affiliates, programs, and the 100+ volunteering events housed within their network. Along these lines, ensure the system is scalable in support of its ambitious growth goals. Further, reduce the complexities and data inaccuracies involved with maintaining 2 databases for volunteer information by developing a data integration between Salesforce and Drupal that relies on Salesforce as the system of record and single version of data truth while maintaining a succinct and user-friendly web experience for finding and signing up for volunteer events.
Ready to Talk?
Results so Far
Successful launch of Volunteer Management System including:
Custom Salesforce data design
Drupal – Salesforce data integration
Single system of record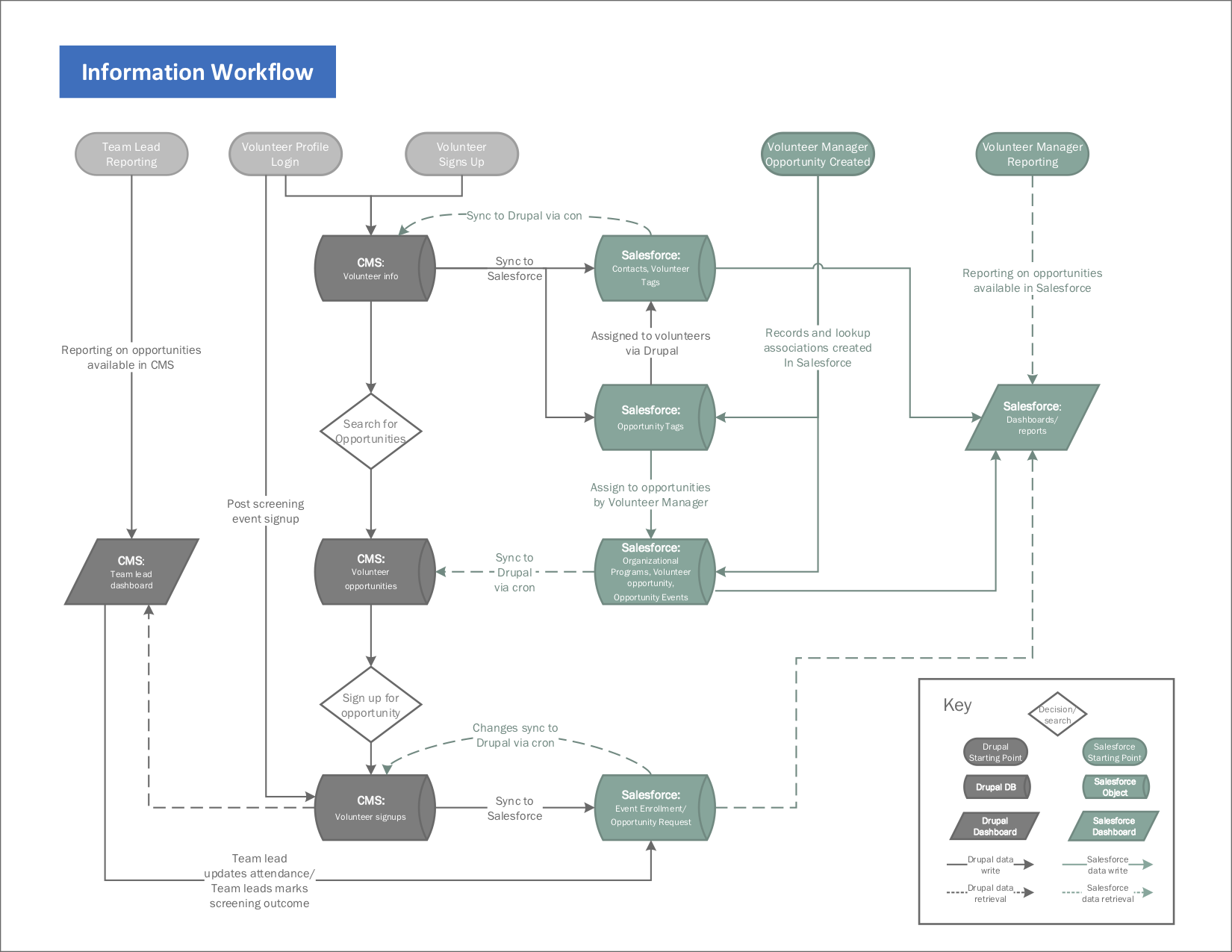 The Work
It all starts with the data design. Hope For New York was using a custom web app to manage its volunteer management. An out of the box, one-way data sync from the website to Salesforce, its CRM, captured only snippets of volunteering data. The reality was, it didn't work. Salesforce was only able to capture partial data and as such staff was required to log into two systems to answer their questions and manage their volunteer listings. If Hope For New York were to meet its ambitious growth goals, a scalable system needed to be developed. No more square pegs and round holes.
Our idea was simple: one system of truth, one system to access. Using our background in digital and data strategy, specifically in database development and architecture within Salesforce, we created a new Salesforce data architecture to support Hope For New York's program goals and user needs. This data design was supported by a robust, two-way integration with a new website in Drupal 8.
Establishing Salesforce as the system of record meant the Hope For New York team could enter all new volunteer information within Salesforce that would flow into the website as it was published. Similarly, all new signups would sync to Salesforce. This opened up a whole new world of reporting and analysis to support the volunteer management team and greatly improved their efficiency by removing the administrative burdens of managing multiple systems.
In short, simple is good. So is intelligent data architecture. Together, the two are unstoppable.
See it live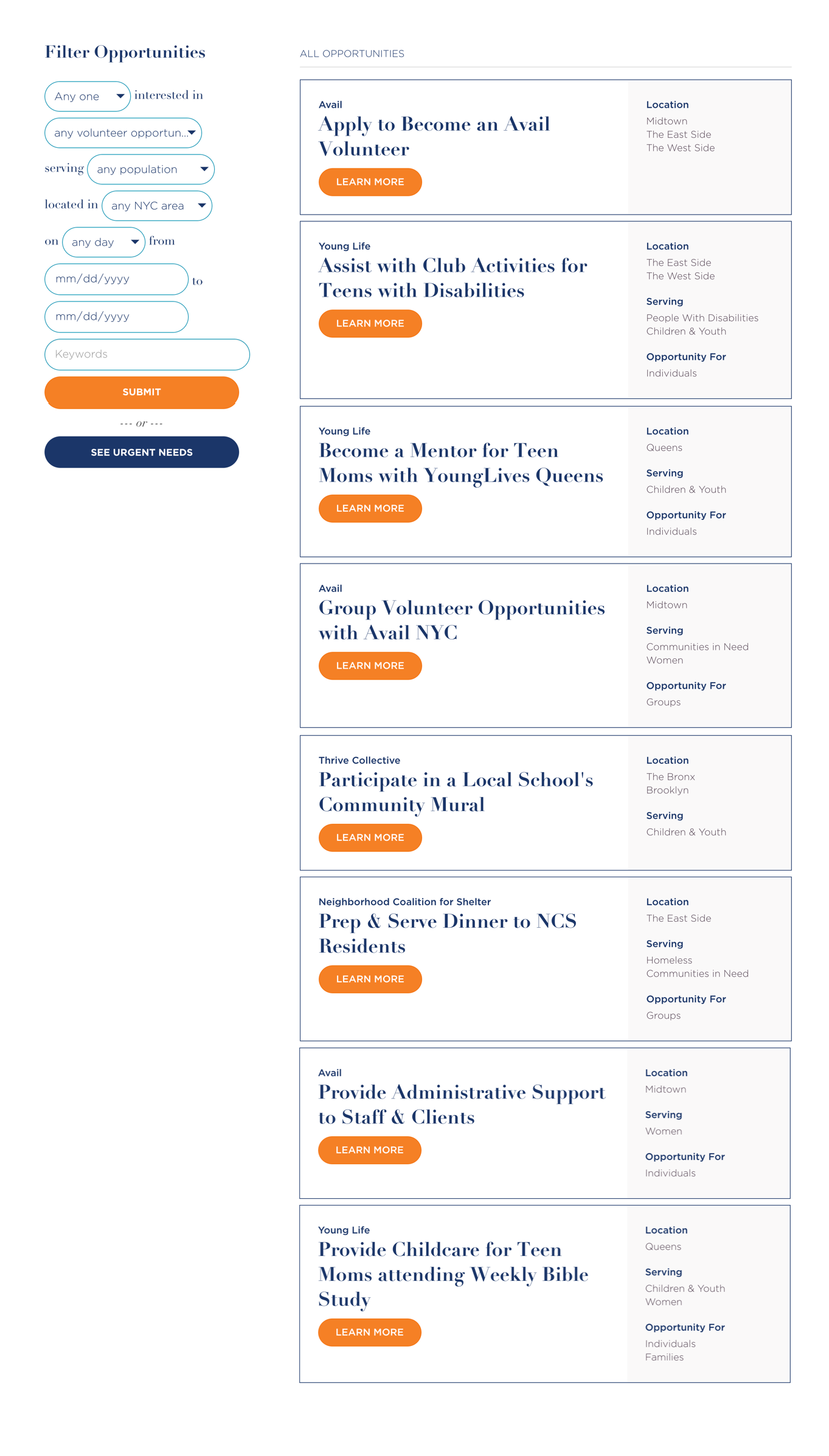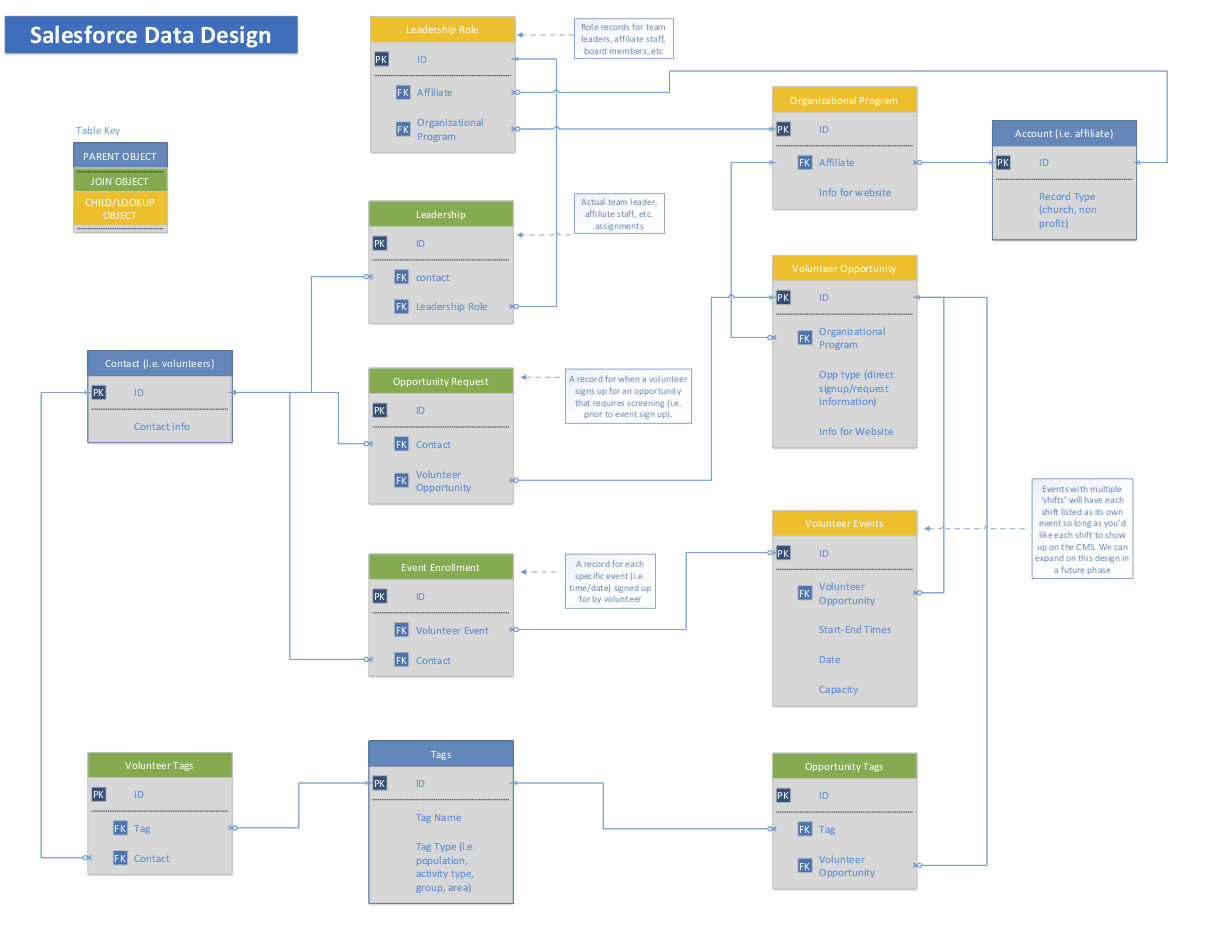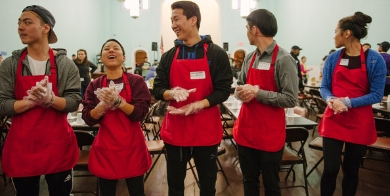 Interested in Provoc's work with data? Check out how we built, from scratch, a data dashboard for AFL-CIO in Persicope Data.