The Vision
The Story of Stuff, the organization behind the beloved and iconic viral video critique of our unsustainable materials economy, is engaged in a full scale fight against plastic pollution. As their organization enters into this new phase of growth, we needed to inspire their audiences to take on this critical battle of our times.
The Challenge
The Story of Stuff website was out of date, and missing key elements to help their audiences take action and learn how to tackle some of the biggest pollution issues we're facing as a planet. The organization has a loyal and dedicated following, who are always looking for ways to be engaged and participate in solutions. With a feature documentary film on plastic pollution scheduled for release, The Story of Stuff needed to make sure they were ready to receive a whole new wave of activated citizens. 
Ready to Talk?
Results so Far
Provoc Co-CEO, Erica Priggen Wright, the producer of the original Story of Stuff film, took the lead, rooting our work in deep respect for the organization's brand. Together, Provoc and the client team crafted a content strategy and visual design approach that stays true to the heart of the organization, while giving it a vital update.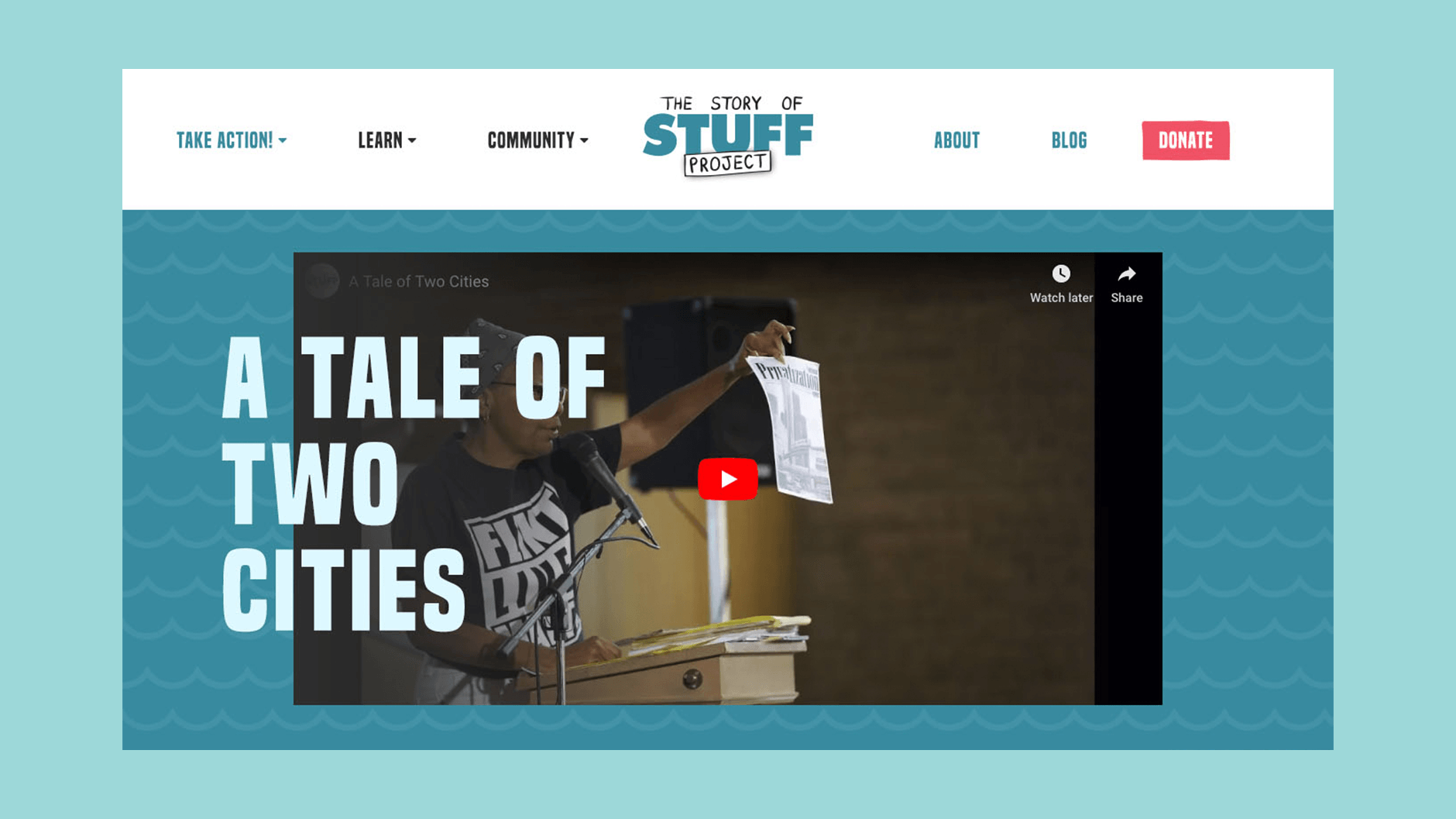 The Work
Content strategy and design approaches to meet the needs of experts and novices alike
Some people are brand new to pollution issues, while others are diehard activists working with ally organizations and complementary campaigns. To be successful, we had to meet all audiences where they are, regardless of their level of experience. To do this, we created content strategy, information architecture and visual design that struck a fine balance between novice and long-time partner, to ensure everyone would get what they need. We also redesigned the organization's email newsletters, providing another way to keep audiences at the frontlines of community challenges and victories.
See it live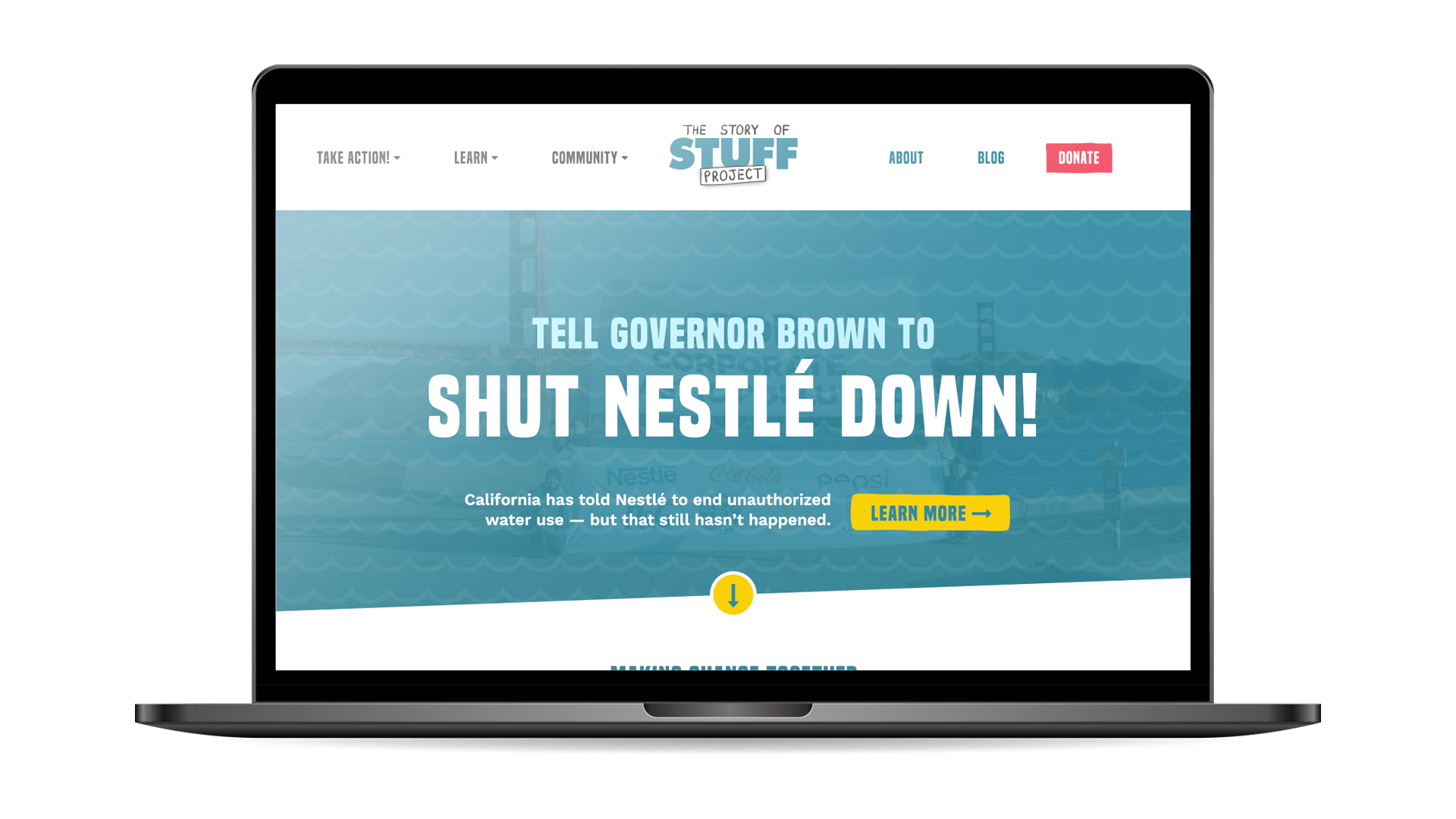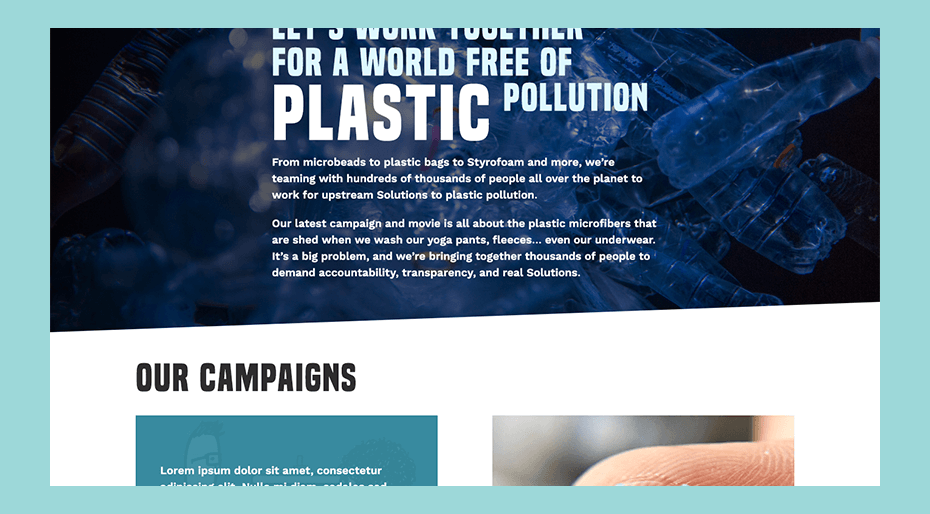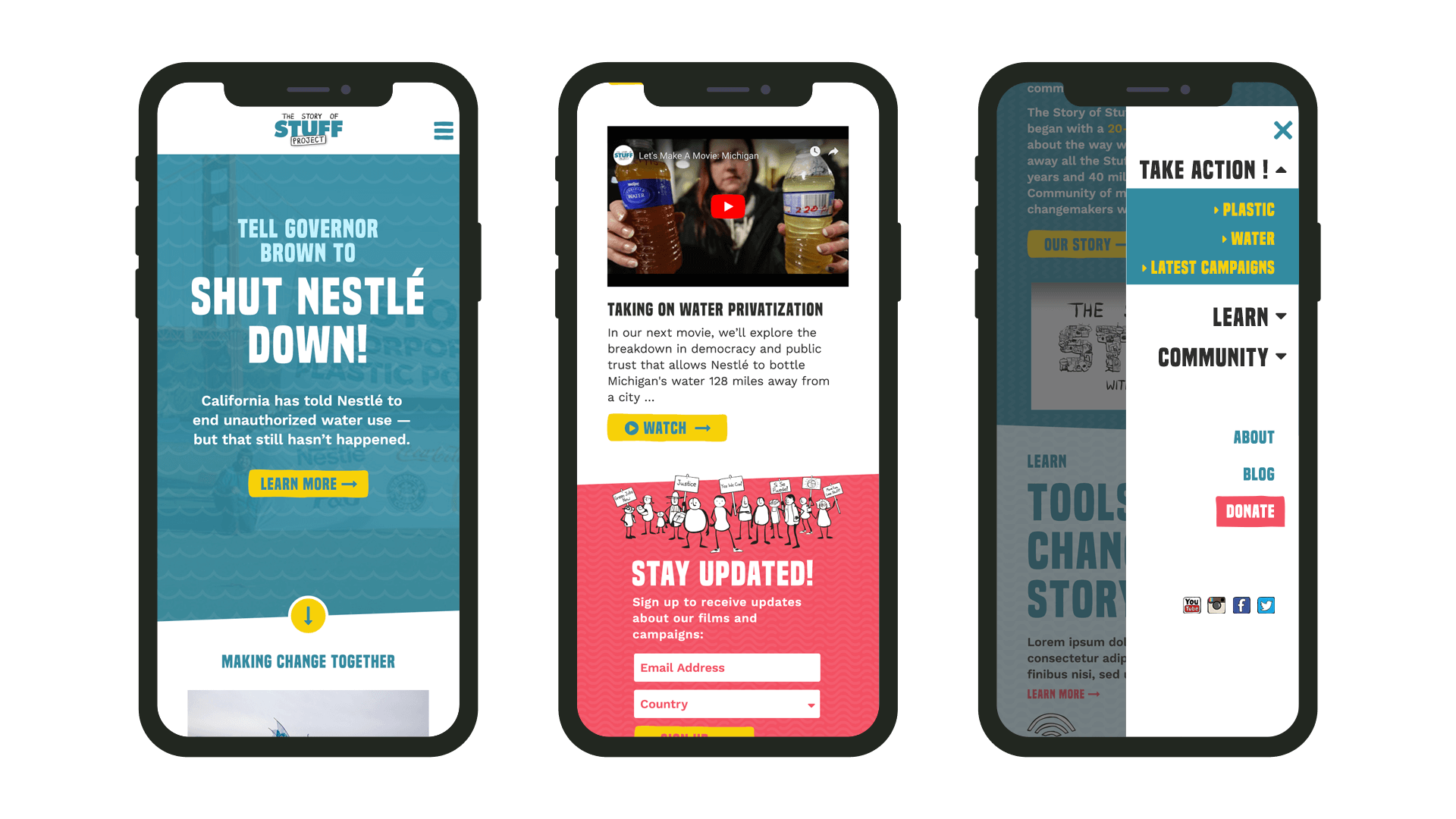 "Despite our tight timeline and limited budget, Provoc delivered new designs for our website that felt more like "us" than we ever thought was possible. Working with them was a breeze, and they will be on the top of our list for future design and development work."
Brett Chamberlin Community Engagement Manager
See more of our process applied to breakthrough models for rare and advanced cancers.